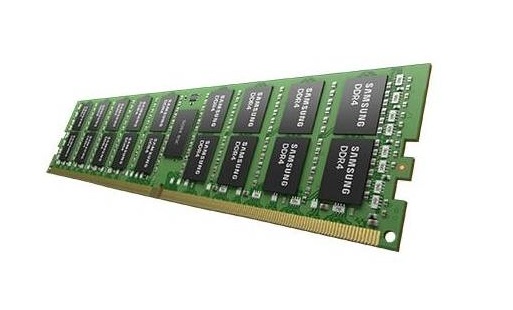 With a lot of speculation in regards to Samsungs 32 GB unbuffered modules and their availability since we first announced it last year, stock has started to filter into US retail channels such as SuperBizz, AVA Direct, and others including Flexx International in the UK.
The Samsung 32 GB UDIMM is rated to run at DDR4-2666 with an operational voltage of 1.2 V and sees a shift in memory capacity. While a full run-down on the latency timings isn't specified on the retailer's product pages, nor available from the official product page, we know that the M378A4G43MB1-CTD 2666 operate at CL19.

On the Samsung M378A4G43MB1-CTD 2666 32 GB modules, Samsung is using its '10 nm class' ICs for better energy efficiency than other modules of the same capacity. These modules and are laid out into dual ranks of eight ICs. Unlike other 32 GB UDIMMs, these do not support ECC and are designed for the desktop, rather than server or enterprise environments.
While at Computex 2019, we saw a small handful of OEMs showing Samsungs 32 GB modules, however most 32 GB DRAM modules on display opting for the readily available Micron ICs including ADATA. This represents a shift from last year where all the talk was focused around Samsung due to various motherboard manufacturers including ASUS adding support for the Samsung 32 GB UDIMMs across its Z390 motherboards.
Availability of the Samsung 32 GB DDR4-2666 UDIMM is prevalent, but pricing remains somewhat consistent with SuperBizz listing them for $156, albeit with no stock, and AVA Direct for $168.27, but with seemingly plenty to go around. In the UK, Flexx International has them listed for the princely sum of £180.
Related Reading
Source: AVA Direct