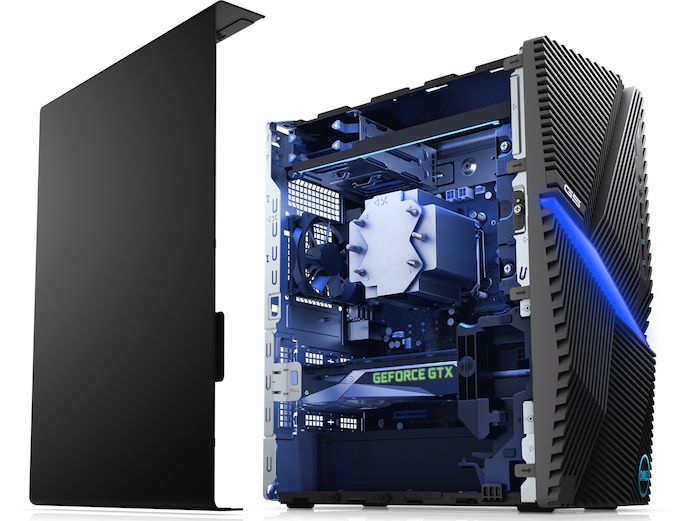 Historically, Dell has addressed the market for higher-end gaming desktops with their Alienware-branded machines, which are frequently built around unlocked CPUs as well as advanced graphics cards. Meanwhile, for those who wanted Dell-branded gaming PCs without the Alienware premium, the company has offered their custom-built Inspiron as well as XPS-branded machines; though there's a large gap between the premium XPS and basic Inspiron as well. So, looking to bridge the gap between their machines and produce a line of gaming-centric yet still reasonably affordable desktops, at this year's Gamescom the company is introducing its first ever Dell G-series desktops. Taking their name from Dell's popular G5 gaming laptops – which are intended to fill much the same role on the laptop side – these new machines are intended to be Dell's gaming-focused desktops for the wider market.
The Dell G5 desktop (model 5090) is based on Intel's 9th Generation Core processors and is paired with AMD's Radeon RX 5700-series or NVIDIA's GeForce GTX 1660 Ti or RTX 2000-series graphics cards. In its top-of-the-range configuration, the Dell G5 can pack Intel's Core i9-9900K processor, NVIDIA's GeForce RTX 2080 GPU, 64 GB of DDR4-2666 memory, a 1 TB M.2 PCIe SSD, a 2 TB hard drive (or two of them), a Killer Wi-Fi 6 AX1650 network card, Gigabit Ethernet, and so on.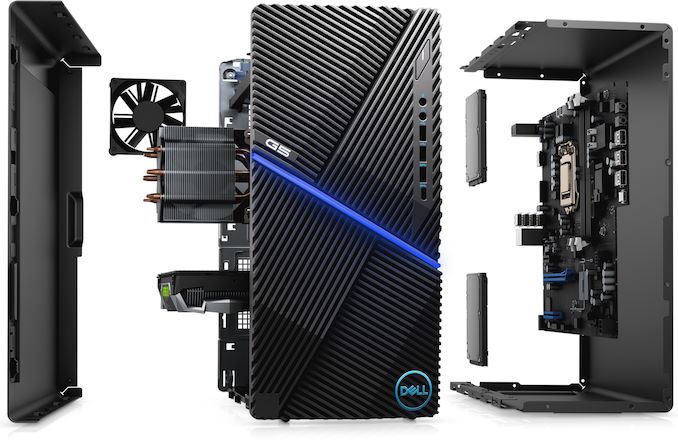 Dell emphasizes that its compact G5 desktop is completely user-upgradeable, so owners will be able to easily install a new graphics card or upgrade to more storage when they need to. Meanwhile, since the machine uses a motherboard based on Intel's H370 chipset, it does not support CPU overclocking, unlike Alienware-branded computers. The lack of overclocking support also means that Dell can stick with a (relatively) conservative 480 Watt power supply for the system, as there's no need for a bunch of overclocking headroom in the power delivery design. Overall, this is enough for a 9900K CPU paired up with one of NVIDIA's GeForce RTX 2080 video cards, but is likely a factor in why we don't see an RTX 2080 Ti here.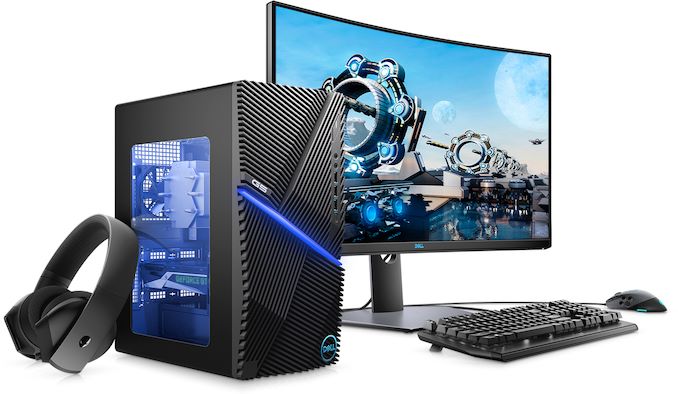 Unlike many gaming desktops these days, Dell's G5 will not come with liquid cooling, but will rely on proven air cooling systems with heat pipes. Keeping in mind that CPU overclocking is not supported by the platform, air cooling should be plenty sufficient. Meanwhile, those who would like CPU and GPU to at least hit their maximum boost clocks more often can set appropriate thermal profiles in the Alienware Command Center software.
Dell's G5 desktops will be available starting August 19. Prices will start at $629, with more advanced configurations coming in at higher prices.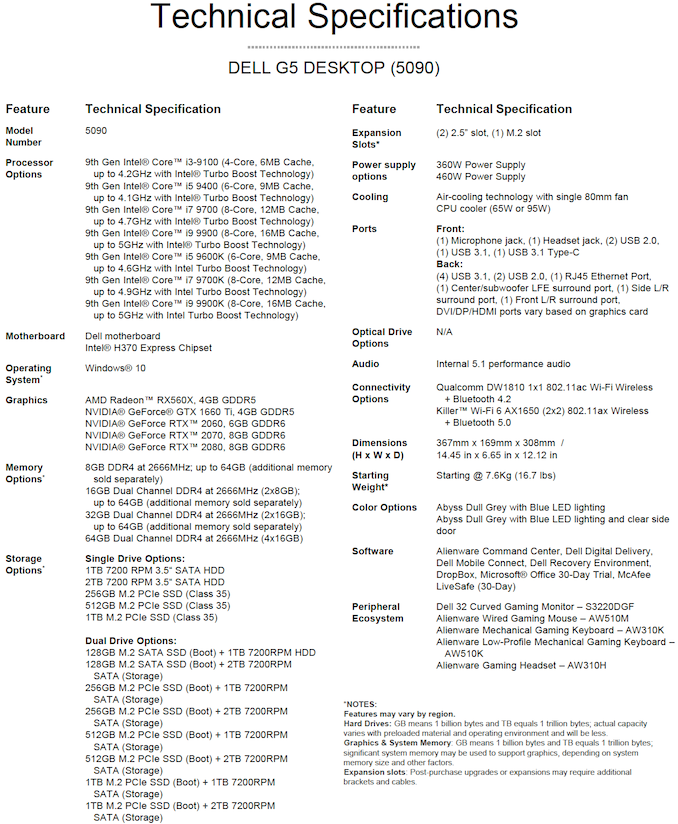 Related Reading:
Source: Dell