Testing Results, Maximum Fan Speed
Our maximum speed testing is performed with both the fans and the pump of the kit powered via a 12V DC source. This input voltage should have the pump and fans matching the speed ratings of the manufacturer. As per SilverStone's specifications, the fans should have a rotational speed of 2200 RPM. According to our tachometer, the speed of the fans is spot-on at 2200 RPM. Furthermore, the speed difference between the six fans we tested was negligible, indicating great manufacturing quality and minimal deviations.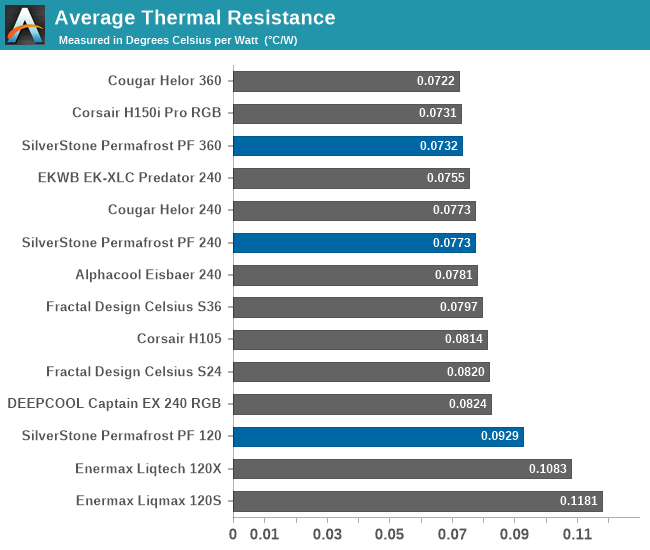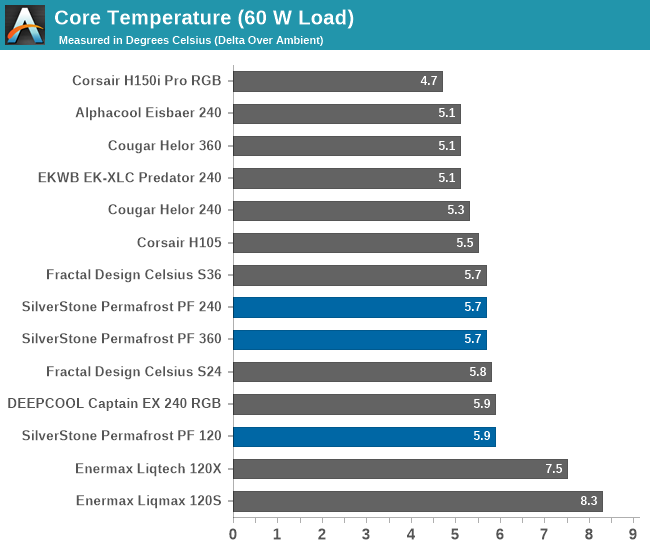 Core Temperature, Constant Thermal Load (Max Fan Speed)
A glance at the average thermal performance charts reveals that the new SilverStone Permafrost coolers perform as expected of their size and technology. Their raw performance falls very close to that of similarly sized coolers, outperforming some and losing to others. The average thermal resistance of 0.0732 °C/W that the PF360 achieves is remarkable for any kind of CPU cooler, yet it does not break any records and is overshadowed by the impressive 0.0773 °C/W figure that the PF240 achieved. The smaller PF120 has a substantial performance gap compared to its larger counterparts but does perform well for a single 120 mm AIO cooler.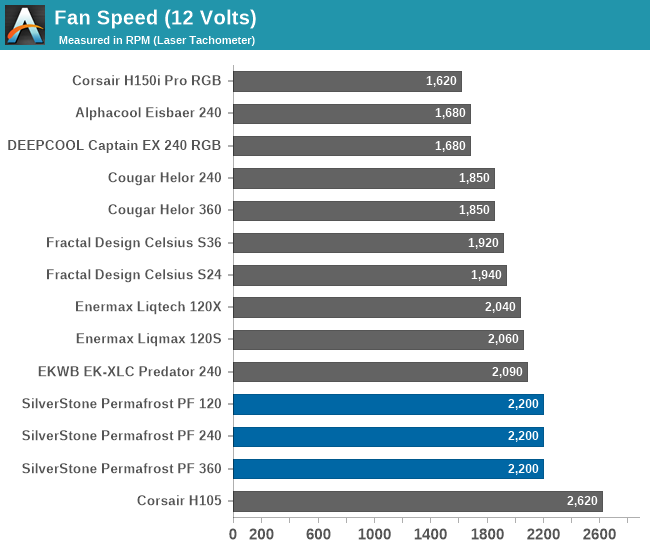 In terms of acoustics, SilverStone's engineers did an excellent job. Despite that the fans supplied with the Permafrost coolers are relatively high-speed, the sound pressure levels of all three coolers are comparatively low. As a result, the larger coolers end up outperforming models that use one or even two fewer fans.