Build Quality, Oh Sweet Build Quality
Here's where ASUS falls short and Dell succeeds: the Inspiron Mini 9 feels like it's worth much more than you're paying for. The Eee PC, especially the 901 is actually not all that low-cost, and while build quality has improved it's still not perfect. The problem for ASUS is that the Inspiron Mini 9, at $349, feels like a more expensive product. Consider the bar raised.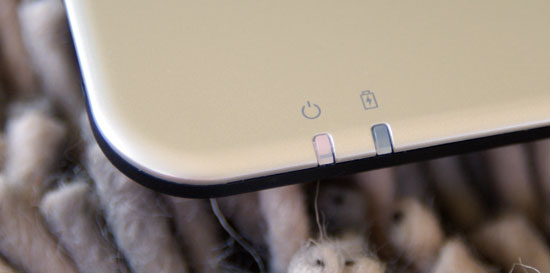 That's right, white LEDs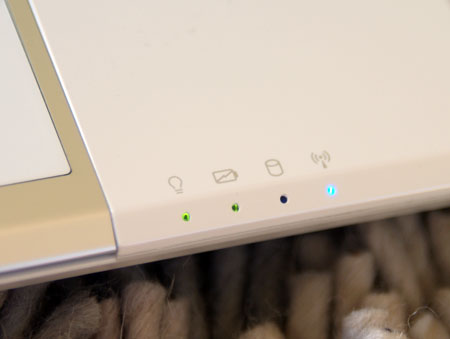 The equivalent on the Eee PC. The Dell looks more...Apple-like
This thing feels amazing, it's the MacBook Air meets the Eee PC. There are $1500 notebooks that don't feel this put together. Dell has been promising me that over the next 12 - 18 months that their products are going to get significantly better in terms of functionality, build quality and design - the Mini is the first example of just that. That's not to say that the Eee PC was bad, far from it, it's just that the Mini is better.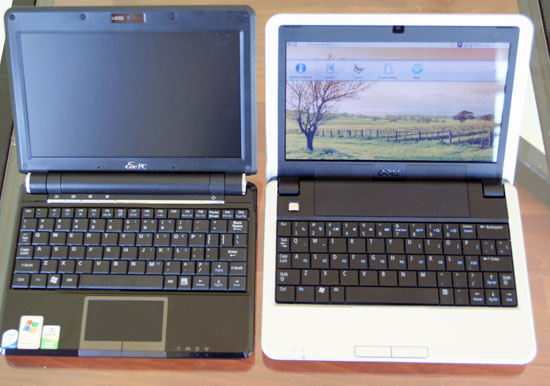 Eee PC (left) vs. Inspiron Mini 9 (right)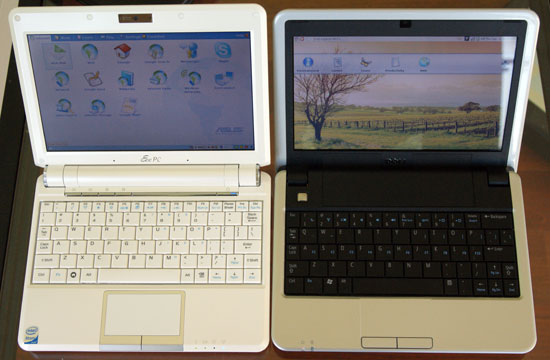 Eee PC (left) vs. Inspiron Mini 9 (right)
Stylistically the Inspiron Mini 9 borrows a lot from the Eee PC. The beveled edge on the top cover is nearly identical to that on the Eee PC 901. Even the back of the screen is nearly identical, but Dell improved upon ASUS' design by softening one of the harder angles on the Eee PC.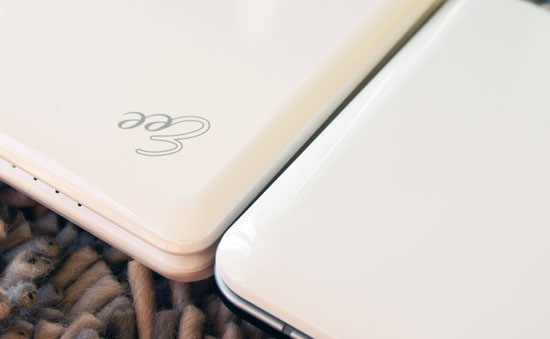 Eee PC (left) vs. Inspiron Mini 9 (right)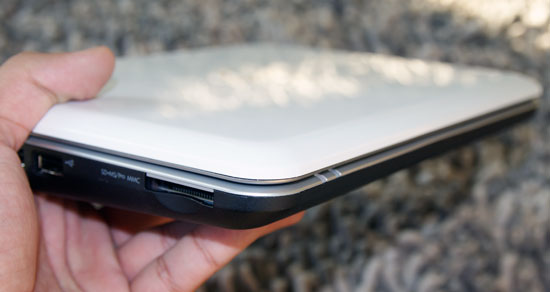 Part of Dell's trick to making the Inspiron Mini feel more expensive than it is has to do with materials choices on the inside. The frame around the screen and keyboard are made of the same material, and it hides fingerprints. The Eee PC on the other hand mixes two different types of coating and the area around the keyboard happens to show fingerprints/grease a little too well, regardless of whether you got the white or black version.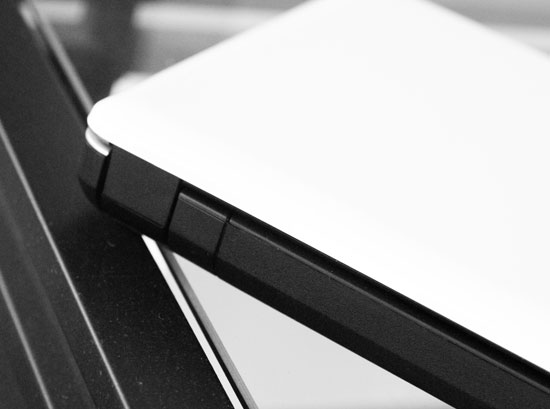 The Mini's hidden hinges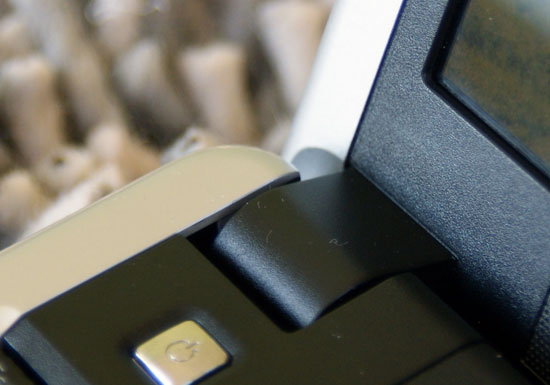 Dell also hid its hinges as best as it could with the Mini, while ASUS displayed them prominently on the Eee PC. Stylistically, the Inspiron Mini looks more modern, while the Eee PC is more reminiscent of the notebooks of yesteryear. Given the low price point of these devices, you expect slightly older styling, but again - Dell raised the bar with the Inspiron Mini.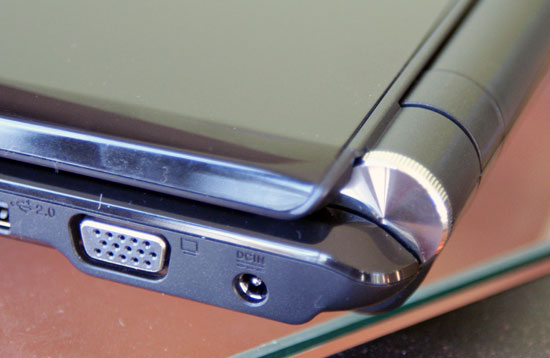 ASUS' exposed hinges