Iometer sequential write performance benchmarks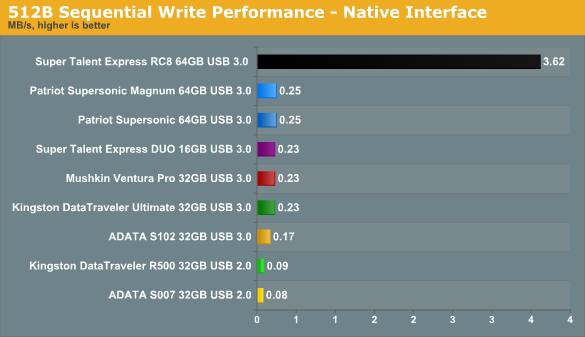 The Super Talent Express RC8 flash drive dominates the field in sequential diminutive file writes. Notice, however, the rest of the USB 3.0 drives already pulling relatively far ahead of the USB 2.0 drives.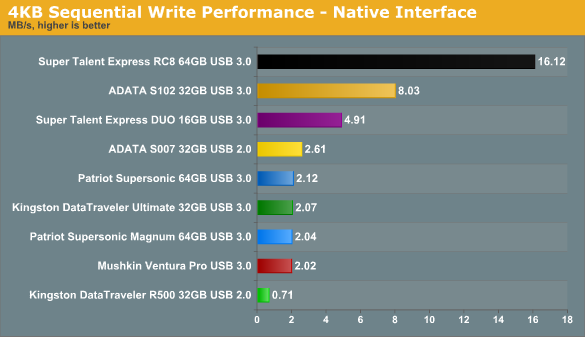 The RC8 continues its domination, though the ADATA S102 starts to pull away from the pack as well.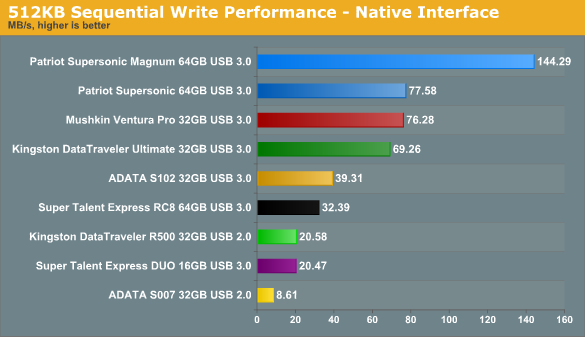 Once we hit file sizes of 512KB and higher, the field changes dramatically. The Patriot Supersonic Magnum now leads by a nearly 100% margin. Note USB 2.0 Kingston R500 edges the USB 3.0 Super Talent Express DUO in this benchmark.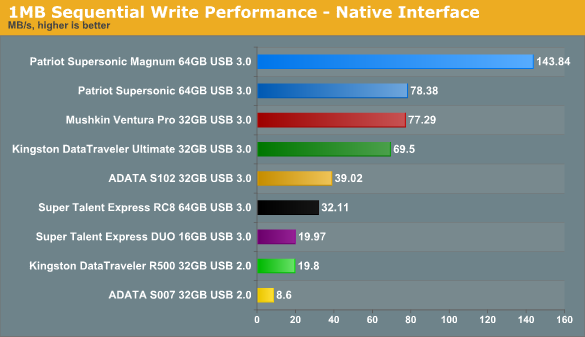 We see a very similar pattern with 1MB file sizes compared to 512KB file sizes, though the USB 3.0 Super Talent Express DUO now leads the USB 2.0 Kingston R500.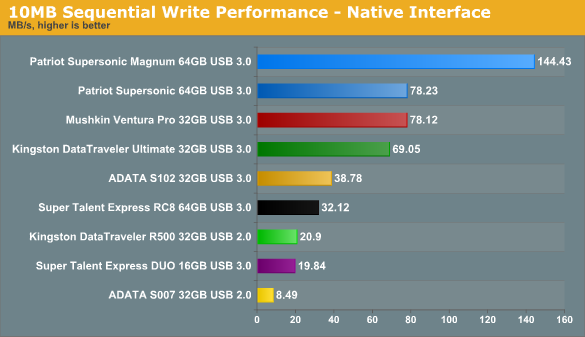 The performance hierarchy, at least in terms of sequential file writes as measured by Iometer, appears to have coalesced.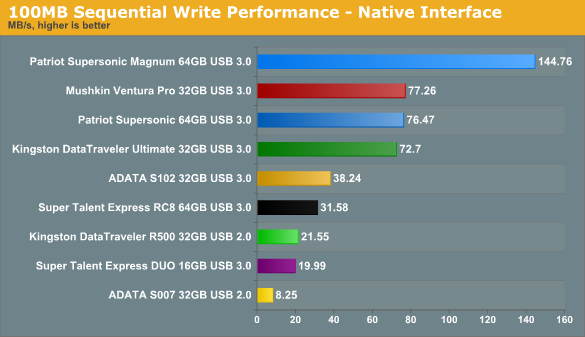 This pattern remains consistent as file sizes approach 1GB, the upper limit of Iometer's file size testing range.
You can see from these write benchmarks that USB 3.0 mitigates the storage flash drive's main weakness: slow file writes. Reading from a flash drive is almost always substantially faster than writing to it. Hopefully these dramatically faster write benchmarks translate to dramatically faster writes in real-world usage. But first, the read benchmarks, on the next page.