Iometer sequential read performance benchmarks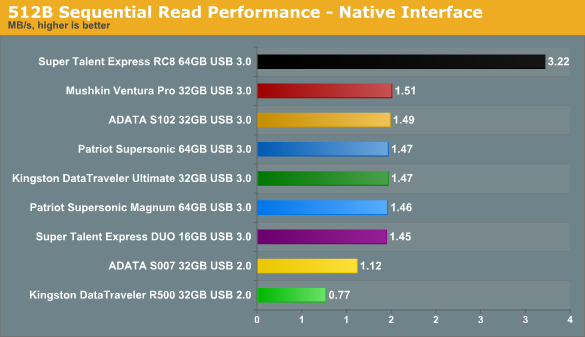 Similar to the small file writes, we see the USB 3.0 drives immediately out in front of the USB 2.0 drives, with Super Talent's RC8 way ahead of the group.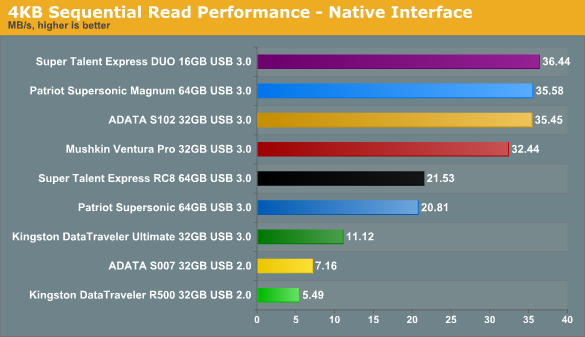 Interestingly, the Super Talent Express DUO moves to the vanguard.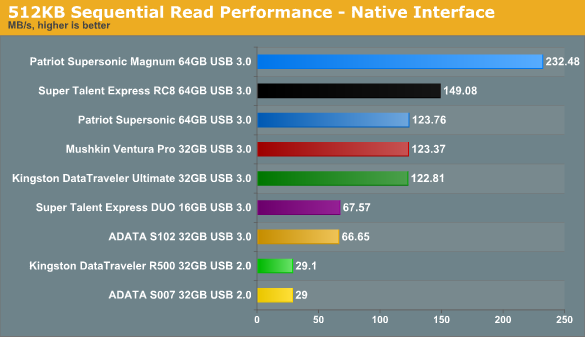 Again, similarly to the sequential write tests, the Patriot Supersonic Magnum pulls ahead with file sizes larger than 512KB.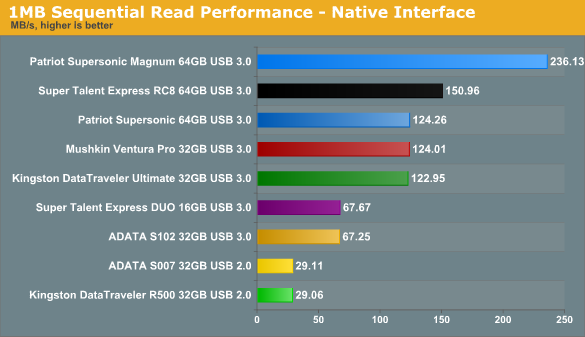 The same performance hierarchy as above is maintained with 1MB file size reads, though the two USB 2.0 drives switch positions (however, the difference between their performances remains negligible).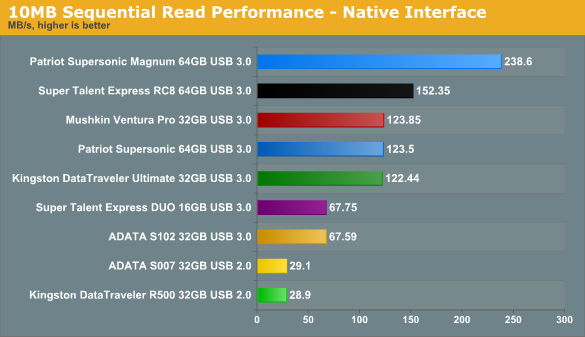 The pattern seems clear at this point.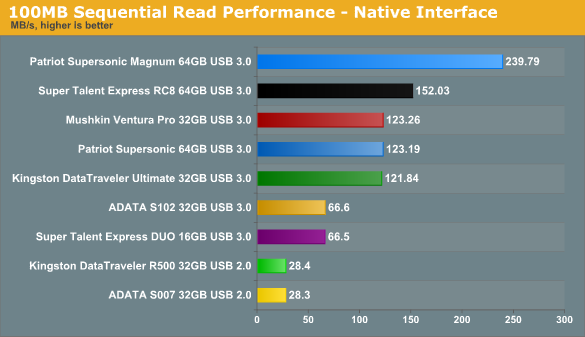 No surprises here. This hierarchy remains up to the 1GB file size limit of Iometer.
Synthetic benchmarks like the ones we've provided from Iometer are useful in evaluating storage products. They do not, however, paint an entirely clear picture. To better understand real-world performance, check the next page!