Meet The ZOTAC GAMING GeForce GTX 1650 OC
In what's becoming a theme of the GTX 16-series, the GeForce GTX 1650 is once again a pure virtual launch, where NVIDIA is not going for any Founders Edition models and all cards are up to their add-in board partners. For today's review, we take a look at ZOTAC's GeForce GTX 1650 OC, a diminutive 2-slot single-fan card with reference base clockspeed and mildly overclocked boost clock. With a TDP of 75W, the card pulls all its power from the slot, with is typical for most GeForce GTX xx50 parts.
GeForce GTX 1650 Card Comparison
GTX 1650
(Reference Specification)
ZOTAC GTX 1650 GAMING OC
Base Clock
1485MHz
1485MHz
Boost Clock
1665MHz
1695MHz
Memory Clock
8Gbps GDDR5
8Gbps GDDR5
VRAM
4GB
4GB
TDP
75W
75W
Length
N/A
5.94"
Width
N/A
2-Slot
Cooler Type
N/A
Open Air
Price
$149
$149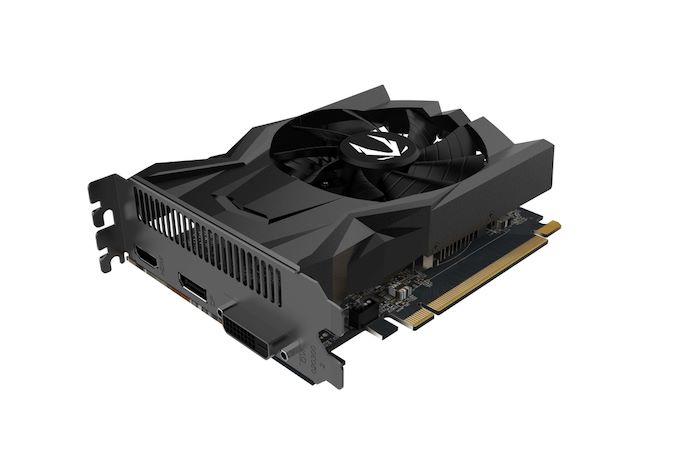 At just under 6", the Zotac GTX 1650 OC is compact enough most builds. As the card pulls power only from the PCIe slot, it's a conventional fit for mITX and other SFF builds, or simply as a no-fuss drop-in replacement. In turn, the Zotac GTX 1650 OC's cooling solution is one they've used before with their other mini ITX cards, combining a 90mm fan and 'sunflower' heatsink. This also provides headroom for ZOTAC to put a modest boost increase of 30MHz.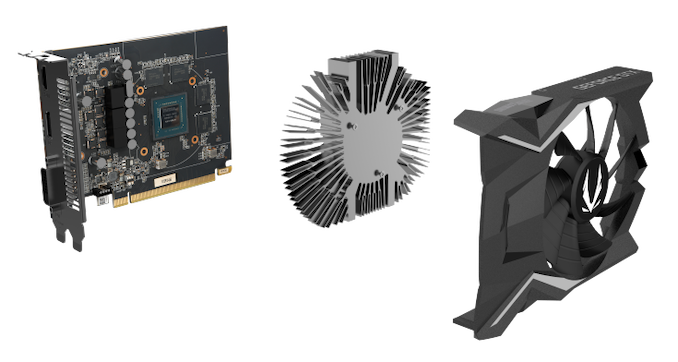 The design/shroud and output situation is likewise similar. One DVI port, one HDMI 2.0b port, and one DisplayPort covers all bases, including potential HTPC use. Of course, partners can always decide on different configurations but the power/cost-sensitive entry-level range is essentially standardized. VirtualLink is naturally not included here for several reasons, and in perspective the 30W USB-C controller power budget for VirtualLink would be 40% of the overall 75W TDP.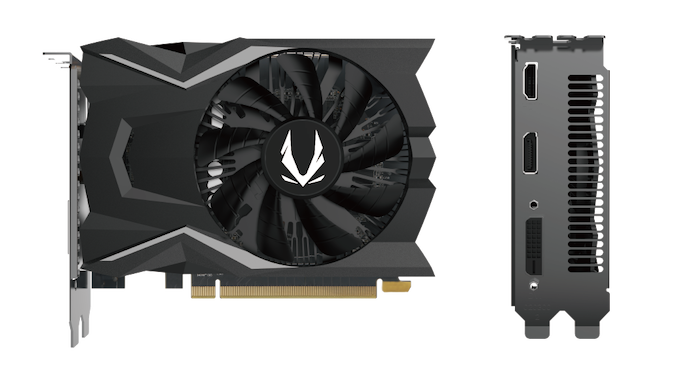 For overclocking and tweaking, ZOTAC has their in-house Firestorm utility updated for Turing, including support for auto-OC scanning as part of Turing's GPU Boost 4 technology.