Testing Results, Low Fan Speed
Using a PWM voltage regulator, we reduced the speed of the fans manually down to half their rated speed, which is 1080-1100 RPM. The pump was also connected on the same power source, functioning properly at this low speed setting.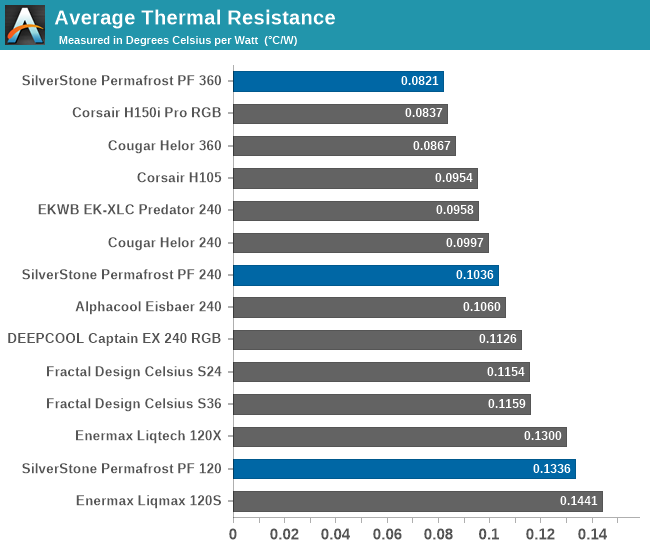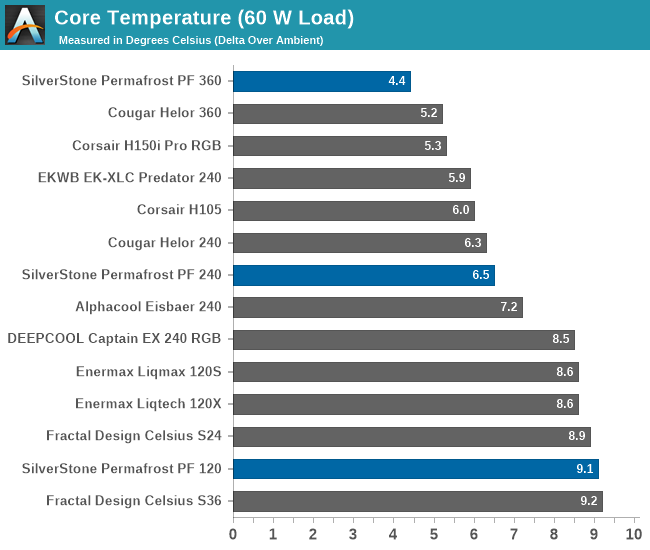 Core Temperature, Constant Thermal Load (Low Fan Speed)
All three of SilverStone's Permafrost coolers perform very well in this test but it is the PF 360 that really stands out, as it managed to outperform virtually every other cooler that we have ever tested. Despite the massive airflow drop, the thermal permittance of the PF 360 rose only up to 0.0821 °C/W. This is especially interesting because of the low noise output that, in combination with the high thermal performance, makes the PF 360 one of the most efficient coolers that we have ever tested.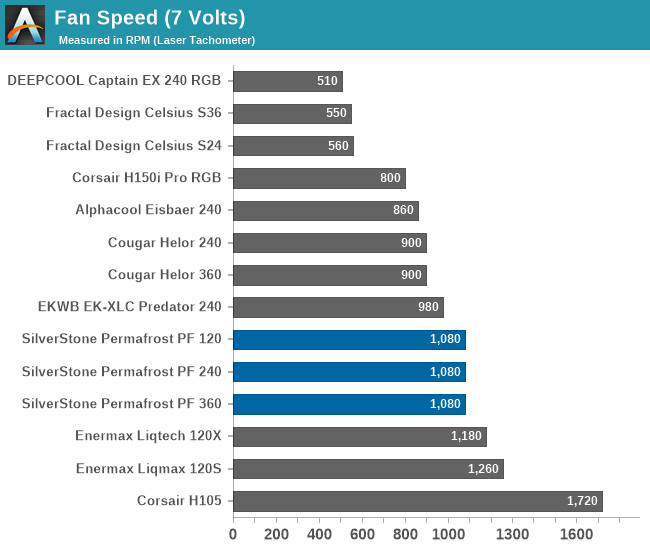 The Permafrost 120 and 240 also do well in this test, although they can win no medals. Their thermal performance figures are comparable to competitive products, some of which were released many months before the Permafrost series hit the store shelves. The acoustic performance of the new Permafrost coolers is a little better than that of many older coolers, making them a little more comfortable to use. This difference, however, is relatively small and most users will definitely neglect it if other factors, such as availability and retail price, come into play.