The Direct Competitor: Intel's Core i3-2105
When Intel launched Sandy Bridge the only way you could get the faster integrated graphics option (Intel HD 3000) on the desktop was to buy one of the more expensive K-series chips. The logic didn't make a ton of sense given that lower priced systems are usually the ones that depend on integrated graphics. In the weeks before Llano's arrival however, we met a new member of the Sandy Bridge family - the Core i3-2105: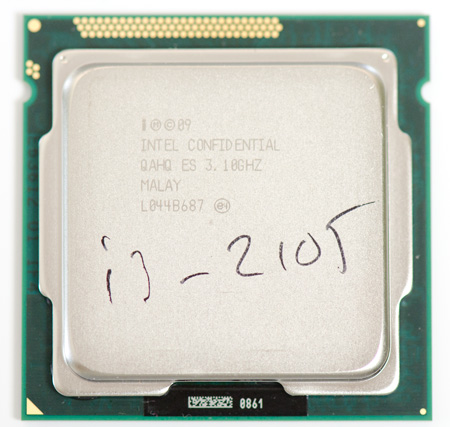 The 2105 is virtually identical to the 2100 it augments. It's still a dual-core processor (HT enabled) with a 3MB L3 cache . There's no turbo boost and you still get all of the same checkbox features (e.g. Quick Sync, VT-x, no VT-d, no AES-NI, etc...). There are only two differences between these two parts. The i3-2105 has an Intel HD Graphics 3000 core vs 2000 in the 2100, and the 2105 is priced at $134 (one dollar cheaper than the A8-3850).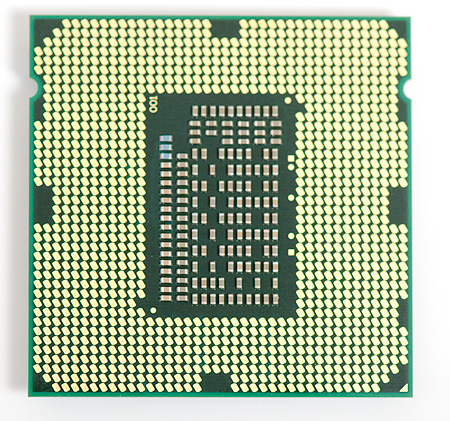 It's clear that this HD 3000 equipped Core i3-2105 is intended to compete directly with the A8-3850.
The Test
The CPU tests in this review use an identical configuration to everything else in Bench (4GB memory, Intel X25-M SSD, discrete GPU etc...). The table below is for the processor graphics comparisons. All Intel HD 3000 numbers were generated using the Core i3-2105.
All discrete GPUs use our standard GPU testbed (3.33GHz Nehalem). This does prevent our usual efforts to keep our testbeds identical, however with low-end GPUs the contamination should be minimal as we're GPU bound and then some, rather than being CPU bound.
CPU:
AMD A8-3850
Intel Core i3-2105
Motherboard:
ASUS P8Z68V-Pro (Intel Z68)
ASRock A75 Extreme6 (AMD A75)
Chipset Drivers:
Intel 9.2.0.1025
AMD Catalyst 8.862 RC1
Hard Disk:
Corsair P256 SSD (256GB)
Memory:
G.Skill DDR3-1866 2 x 4GB

Video Drivers:
AMD Catalyst 8.862 RC1
Intel 2372
Desktop Resolution:
1920 x 1200
OS:
Windows 7 x64