Filling the void: Pogo
Where there is a neglected portion of the market, there will always be a newcomer to the game ready and willing to tend to it. In July of 1999 that's exactly what Pogo Linux, Inc. set out to do, and they did it in a very peculiar way, with the sub $300 Linux PC.
The company's unofficial logo became: "We don't put in junk parts," a quote taken from one of the founding fathers of the company. At the time, the Cyrix M2 processors and S3 Virge graphics accelerators they were putting into these $299 systems seemed contradictory to "no junk parts" statement but it definitely put them on the map. For someone looking to setup a cheap web server or a box to sit in the corner and be a firewall/NAT machine or maybe even an MP3 server, the $299 Pogo was affordable.
It didn't take long for Pogo Linux to gain ground and realize that building $299 machines would not fill the gap that the bigger manufacturers had left wide open. Luckily in November of 1999, there came an option that most would neglect, and thus, would spell success for Pogo. The, at the time, unproven AMD Athlon became the foundation for Pogo's $1199 Altura system. The 500MHz processor used in this system easily offered performance superior to the Pentium III 500 that was out back then.
Fast forwarding to the present day, AMD has definitely been good to the market and the market has responded with enthusiasm. Currently virtually ever major PC manufacturer has an Athlon based line, with the notable exception of Dell, which continues to be an Intel-only show. Being an early adopter of the Athlon platform, Pogo continues to offer Athlon-based solutions such as the Altura while also balancing their products with Intel powered systems where it makes sense to use them (i.e. in 1U dual processor servers).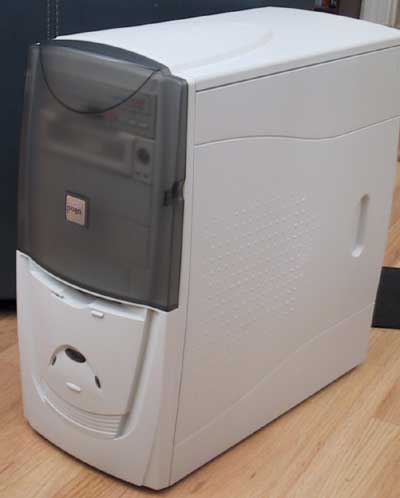 As we just mentioned, the Pogo Linux Altura is the system that we will be going to work on today. This is a distant relative of the original Altura system that debuted in 1999; the two things that haven't changed are the fact that it's still AMD based and the fact that it's still quite affordable. Our review system was priced at $999 and no, it doesn't use a S3 Virge or a Duron.