Cold Test Results
For the testing of PSUs we are using high precision electronic loads with a maximum power draw of 2700 Watts, a Rigol DS5042M 40 MHz oscilloscope, an Extech 380803 power analyzer, two high precision UNI-T UT-325 digital thermometers, an Extech HD600 SPL meter, a self-designed hotbox and various other bits and parts. For a thorough explanation of our testing methodology and more details on our equipment, please refer to our How We Test PSUs - 2014 Pipeline post.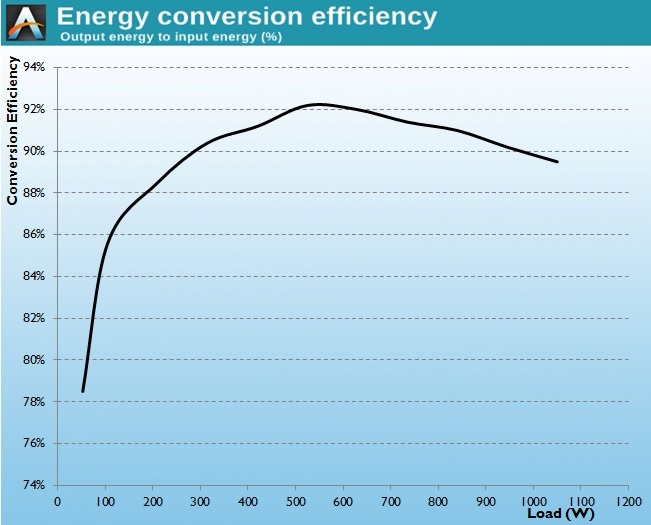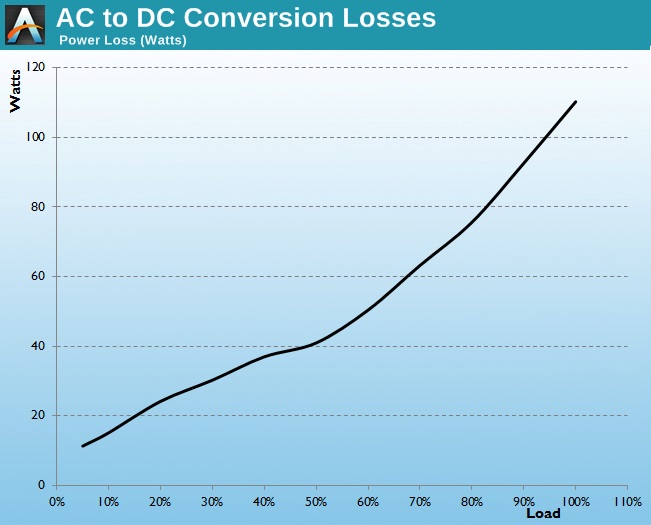 Even though only barely, the Rosewill Photon 1050W does honor its 80Plus Gold certification badge. The energy conversion efficiency reaches 92.2% at 50% load, with an average of 90.7% within the nominal load range (20% to 100% of the unit's capacity). At low loads the unit performs very well, maintaining an efficiency of 85.6% at 10% load and 78.5% at just 5% load.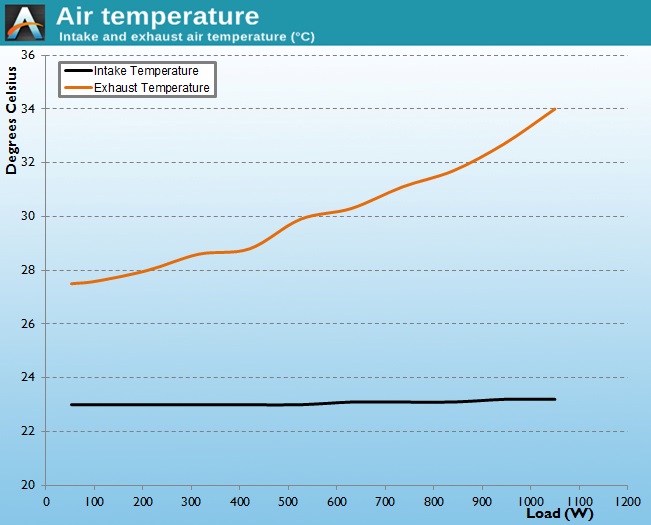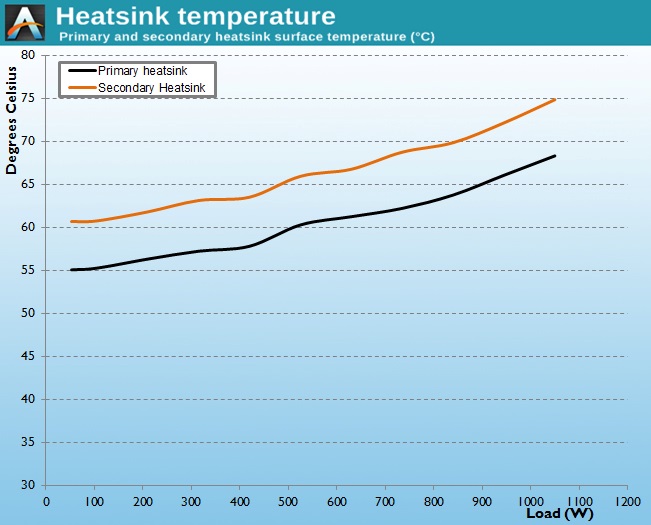 The thermal control circuitry of the Rosewill Photon 1050W seems to favor acoustics over thermal performance, allowing the internal temperatures of the unit to get a little higher so that the fan will not be as noisy. At room temperature, the Photon 1050W is almost entirely inaudible up to 50% load, which is an output of over 500W. After that point however, the fan will start increasing its speed sharply and becomes clearly noticeable.