Thunderbolt 4
Plugable is introducing its Thunderbolt 4 product lineup today, with the TBT4-HUB3C Thunderbolt 4 Hub leading the pack. Joining it are two Thunderbolt 4 cables - the 2m. long TBT4-40G2M, and the 1m. long TBT4-40G1M. Intel had provided detailed updates on Thunderbolt 4 in mid-2020 before releasing it in Tiger Lake-based products. As peak bandwidth (40Gbps) didn't get an upgrade over Thunderbolt 3, many consumers just considered it a branding update. In fact, under the hood, the specifications were being fine-tuned to bring in some features from the USB world. It is these new features that Plugable is focusing on: Hub functionality in addition to the daisy-chaining scheme prevalent in previous Thunderbolt versions Active cables up to 2m in length and supporting up to 40Gbps speeds -...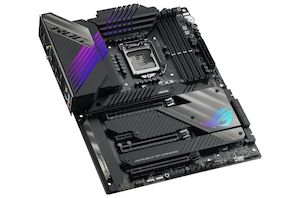 On our test bench today is one of ASUS ROG's enthusiast models designed for Intel's Rocket Lake processors. The ASUS ROG Maximus XIII Hero brings plenty of premium controllers...
28
by Gavin Bonshor on 7/9/2021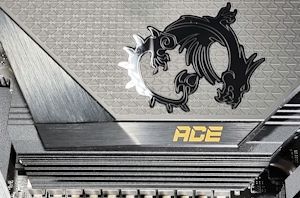 Prior to the release of Intel's 11th Generation Rocket Lake processors, motherboard vendors unveiled their ranges of Z590 motherboards ready for the realm of PCIe 4.0. We saw a...
11
by Gavin Bonshor on 5/26/2021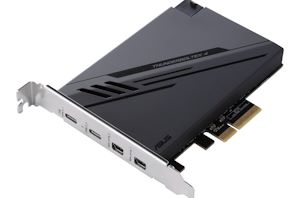 Back in December, we reported that Intel's Maple Ridge Thunderbolt 4 controller was shipping to customers. We can now report that ASUS has unveiled a Thunderbolt 4 expansion card...
9
by Gavin Bonshor on 3/16/2021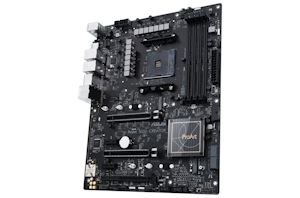 From a post by ASUS's Technical Product Marketing Manager (u/ASUSTechMKTJJ) on Reddit, ASUS looks to be readying up a new B550 motherboard based on its ProArt series. The ASUS...
49
by Gavin Bonshor on 3/3/2021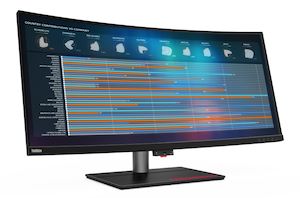 Alongside a raft of ThinkPad updates, Lenovo is also announcing a new monitor to pair nicely with those Thinkpads. The Lenovo ThinkVision P40w is a rather impressive looking product...
22
by Brett Howse on 2/23/2021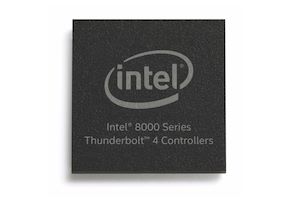 Following the launch of Thunderbolt 4 earlier this year as part of Intel's Tiger Lake CPUs, the next piece of the TB4 hardware stack has dropped this week with...
79
by Ganesh T S on 12/23/2020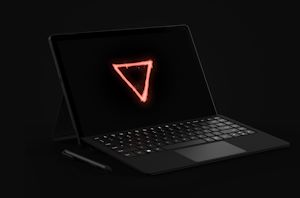 Sometimes for a company to get its projects over the line, it requires the help of crowdsourcing ideas. One such company is Eve Tech, or EVE for short, and...
34
by Gavin Bonshor on 12/1/2020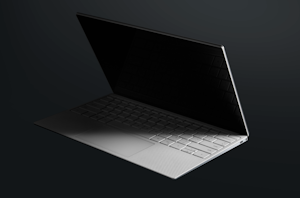 With Intel's launch of their latest 11th generation Core products, code-named Tiger Lake, it is time for the fall refresh from Intel's customers, and one of the first out...
28
by Brett Howse on 9/28/2020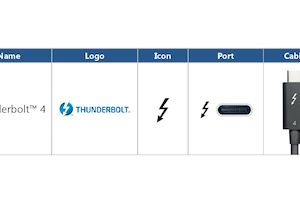 Wired connectivity is converging onto two standards: USB4 and Thunderbolt 4. Both of these are set to debut by the end of the year in Intel's upcoming Tiger Lake...
77
by Dr. Ian Cutress on 7/8/2020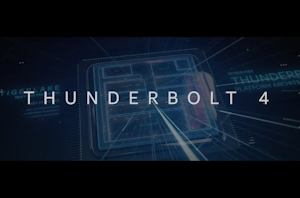 Intel demonstrated a Tiger Lake system on stage in their CES 2020 keynote yesterday. One of the interesting aspects was the teaser of Thunderbolt 4, with a mention of...
29
by Ganesh T S on 1/7/2020