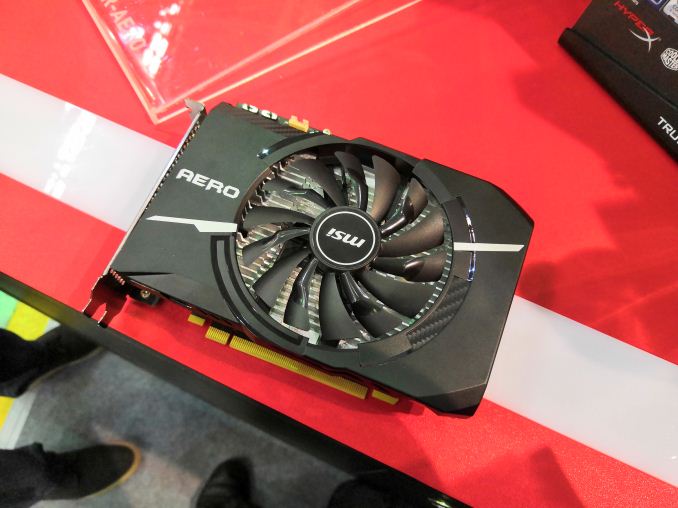 Having seen both ASUS and ASRock's PCIe cards that support four M.2 NVMe drives each at a x4 connection at CES, and then GIGABYTE's prototype card at Computex, there was only one company left to actually show one. MSI might be the fourth out of the four, but the design we saw goes above and beyond, perhaps to excess. If you ever wanted to crush an egg with a Buick, this is it.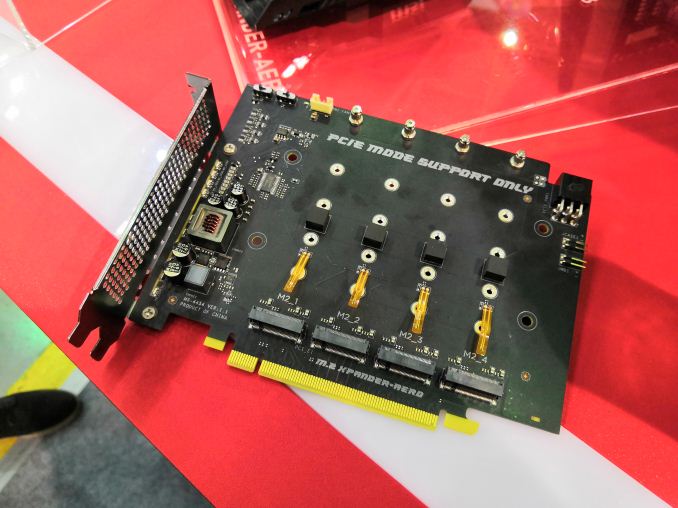 On the face of it, MSI's variant looks very similar to the others. A simple PCIe 3.0 x16 card with four M.2 slots and some minor circuitry and everything follows the status quo. If you didn't look closely enough, then the fact that the card had a double slot back plate might have passed you by, and it's at that point that the MSI Aero fan comes into view. Yes, that's right: MSI is pairing its four-way M.2 PCIe card with one of its styled GPU coolers.

This means that if you have that specific workload that causes four high-end NVMe drives to start thermally throttling, MSI has you covered, and then some. This cooler should be easily capable of 50W+ of cooling, if not more, and the PCIe card even has a 6-pin connector in play, should 75W+ be needed.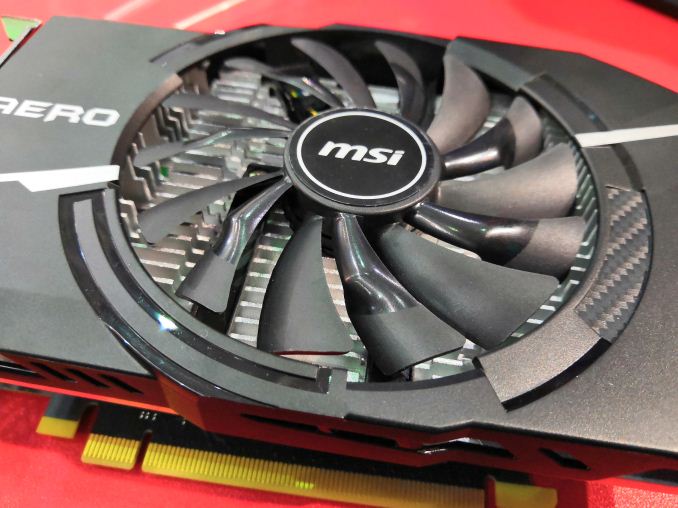 MSI stated that they will be shipping this card in the same box as their new Threadripper X399 MEG Creation motherboard, which is part of the X399 motherboard refreshes for Threadripper 2. Beyond that, MSI expects to sell the card individually at retail at some point over the next few months.
Want to keep up to date with all of our Computex 2018 Coverage?

Laptops

Hardware

Chips
Follow AnandTech's breaking news here!