The NZXT CAM Software
NZXT's CAM is a free system monitoring program, with the added bonus that it can control and update the firmware of compatible NZXT devices. It identifies the system's components and sub-components and also offers comprehensive resource usage information, both total and per-process.
As one would probably expect, most of the software's control options become available only if supported NZXT hardware is detected. Meanwhile the monitoring features are compatible with the vast majority of hardware that is being sold in the market today. The displayed panels, as well as options such as the display language and the enablement of a dark mode, can be adjusted in the general settings screen.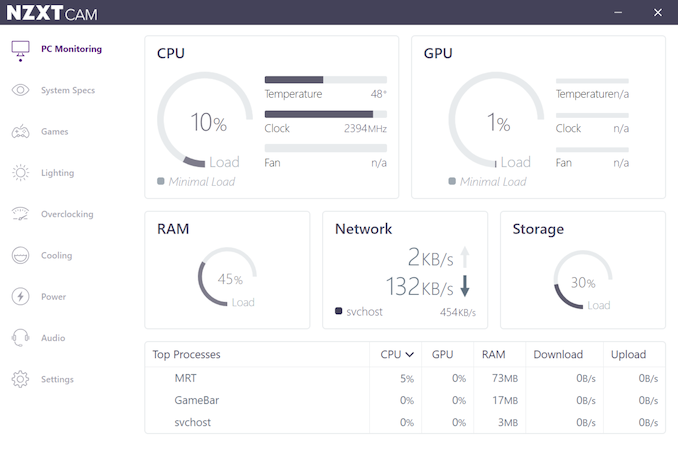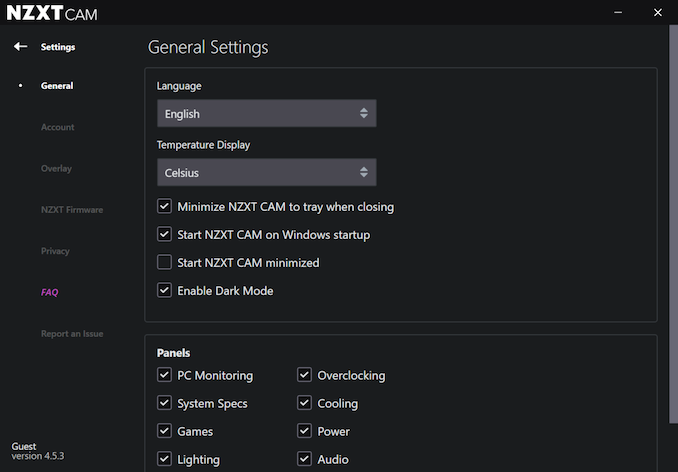 When an X-3 or Z-3 AIO cooler is detected, the NZXT CAM software offers monitoring and control via the "Cooling" tab. From there, users can monitor the temperatures of the CPU, GPU, and cooling fluid, as well as the pump's RPM. It is also possible to program and save different cooling profiles, for different occasions. Every option in this tab is identical for either cooler series.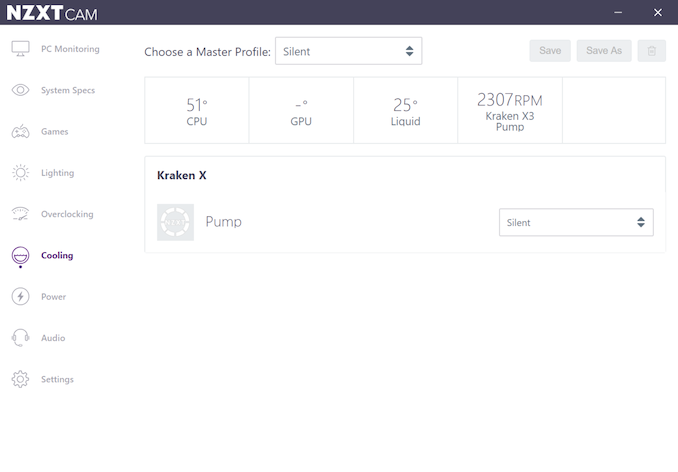 Under the Lighting tab, the options differ depending on which cooler has been detected. If an X-3 series cooler is detected, users can only adjust the lighting effects and brightness of the RGB LED ring. Aside from basic static colors, the software allows for the choice of dynamic visual effects or the programming of different colors per 45°.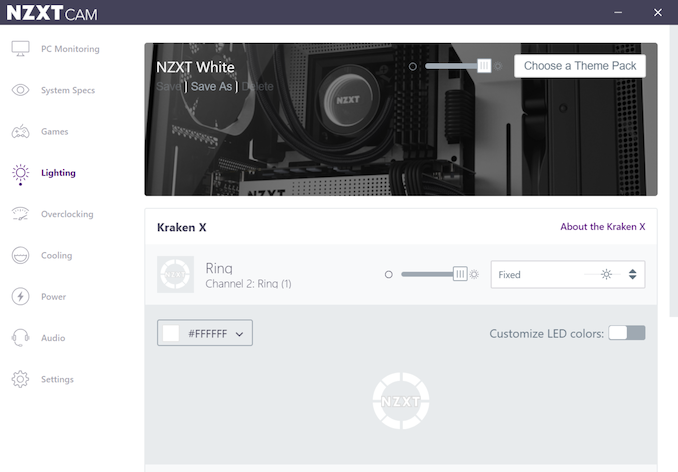 When the software detects a Z-3 series cooler, the Lighting tab becomes significantly more complex. With an LCD screen present, users can select a variety of visual effects and/or infographics. These include static or animated GIFs that meet some basic size and length constraints. It can also display real-time info, such as temperatures and load, and change its color depending on preset conditions.