The QNAP TS-659 Pro II review unit came bundled with 6 Samsung HD103SJ hard drives. The unit also had the Turbo NAS firmware pre-installed, and so, it was almost pure plug and play.

The contents of the TS-659 Pro II package are as below:
QNAP TS-659 Pro II chassis
6 x 1TB Samsung HD103SJ 7200rpm drives inside the chassis (Retail unit is BYOD)
2 x 3ft Cat 5E Ethernet cables
CD with QNAP Finder and miscellaneous software / user guides
Getting Started guide
Screws for hard disk installation
Keys for the hard drive bays
Three-pronged US power cable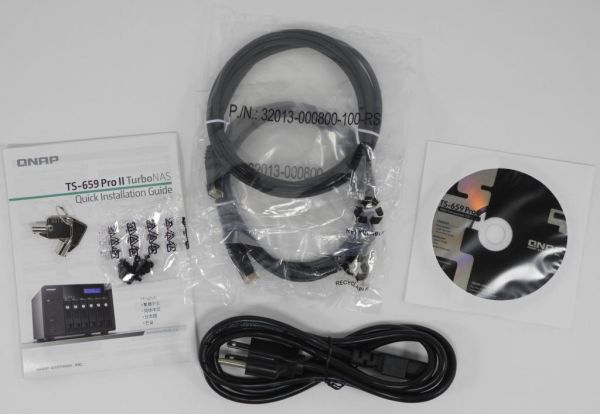 The TS-659 Pro II chassis is aesthetically pleasing, with a curved brushed steel finish on the top and the sides.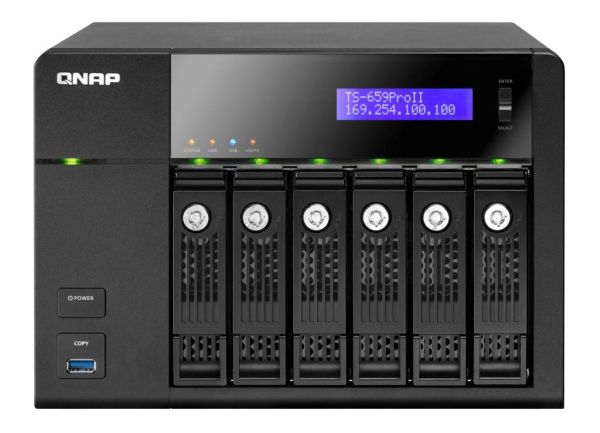 On the front panel, we have the drive bays occupying a major portion at the bottom right corner. Directly above it, there are a row of LEDs to indicate activity on each of the hard disks. On top of this, we have the Status, LAN, USB and eSATA LED indicators. At the top right of the front panel, we have a two row mono LCD display with a blue backlight which is useful when configuring the unit without a PC. There are 'Enter' and 'Select' buttons to interact with the options appearing in the LCD display. On the left side of the front panel, we have the QNAP logo at the top, the power status LED below it and the Power button. Directly beneath that is the first USB 3.0 port with a one-touch Copy button.

Unlike the other NAS units we have reviewed before, the power supply is inbuilt into the chassis. At the rear of the unit, we have a slot to plug in the power cable.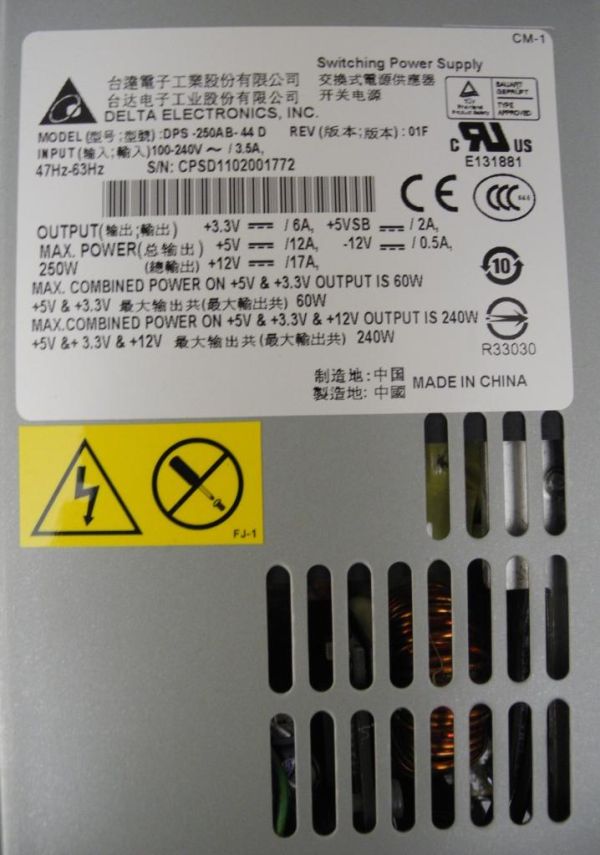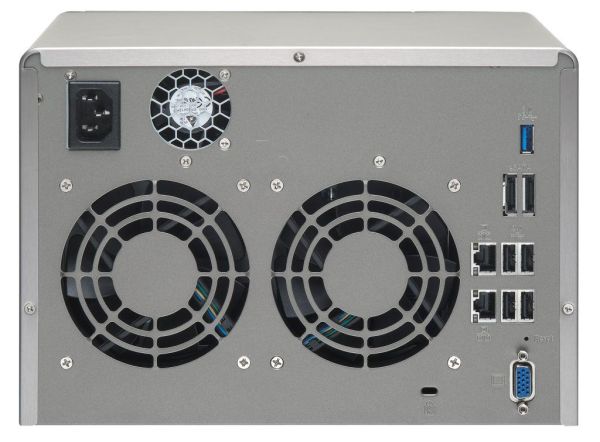 The power supply itself has a small fan, and there are two big fans to cool down the hard disks. Four USB 2.0 ports and two GbE ports make up the right side of the fans. Below this is the reserved VGA output. Above it, we have two eSATA ports and the second USB 3.0 port. A Kensington lock wraps up the rear of the unit.

The hard drive bays can accommodate both 3.5" and 2.5" hard drives and SSDs, and the screw holes are clearly marked out for each. The key slot in front of each bay can be used to make sure that the drive stays securely in place and also does its bit to ensure data security along with the Kensington lock.

In the next section, we will deal with the setup process and also cover the various features of the QNAP Turbo NAS firmware.