While today we already have a review up of Dell's enterprise all-in-one, the OptiPlex 9010 All-in-One, our meeting with them in San Francisco bore fruit with two additional pieces of hardware absolutely worthy of your attention.
The first generation of ultrabooks from vendors focused primarily on the 13.3" form factor, but this generation has seen a lot of hardware taking advantage of the expanded definition. Dell announced the new Latitude 6430u, a 14" ultrabook that starts at just 3.7 lbs with dimensions of 13.3" x 9" x 0.82", or roughly 20.9mm thick.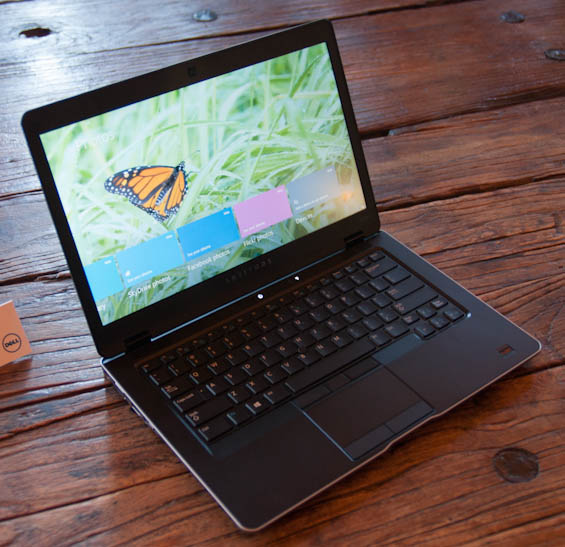 I had a chance to talk with Dell reps about the Latitude 6430u, and it was an enlightening conversation. Hardware-wise the 6430u is pretty much what one would expect, with Ivy Bridge ULV processors, a pair of DDR3 slots, and mSATA storage along with support for Intel's vPro (pretty much bog standard on an enterprise-class notebook). Unfortunately we're still stuck on a 1366x768 TN panel.
Two major points stand out about the 6430u, though. First, it features a removable battery, and Dell will be making it available with both 3-cell and 6-cell batteries. Second, Dell made a conscious effort to avoid making one of the major sacrifices often made with ultrabooks: shallow key depth. Ultrabook keyboards are adequate for some users but poor for others due to how shallow they have to be to manage the form factor, but Dell decided to go the opposite route of most ultrabook vendors (save HP and their Folio 13) by maximizing the z-height under the ultrabook spec in order to fit in a more usable keyboard. I'll admit I'm still not a huge fan of the 6430u's keyboard, but that has less to do with depth and more to do with the style and feel of the keys themselves.
The other piece of hardware on display was Dell's Windows 8 tablet, and like most vendors we've met with they're pushing Intel's Clover Trail Atom to deliver "the complete Windows 8 experience."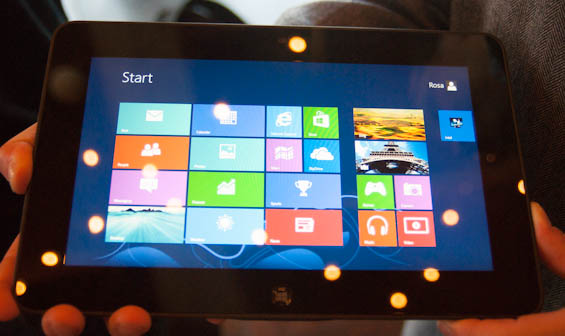 The Latitude 10 employs a 10.1" IPS display and features both a full-size USB 2.0 port and full-size SD card reader alongside a docking connector, headphone jack, micro-USB charging port, mini-HDMI, and micro-SIM for WWAN. It weighs in at 1.6 lbs and interestingly, like the Latitude 6430u also enjoys a user-removable battery.
Availability for these is expected around the Windows 8 launch.