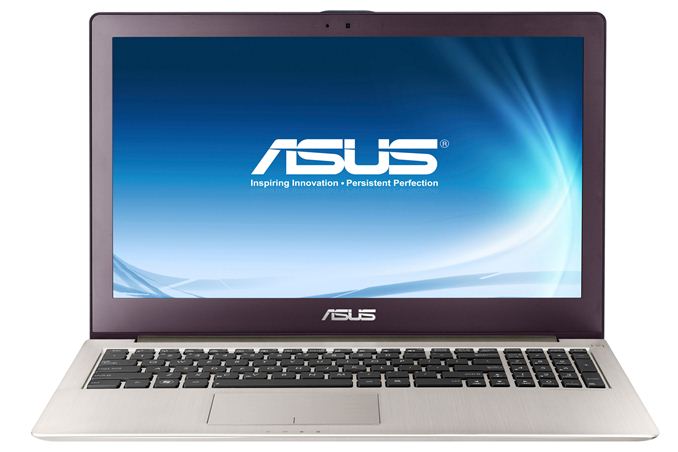 Meet the ASUS Zenbook UX51VZ
I have quite a few laptops that have been languishing in a non-fully-reviewed state for a while. The New Year has been a bit crazy, and in the midst of trying to update the benchmark suite and some other items, the time for a full review is long since passed. We're finally done with our 2013 Mobile Benchmark Suite, and as we'll have a variety of laptops to review in the coming weeks, I thought the UX51VZ was a good start for our new test suite. I won't include every chart in this short review, but here's the quick summary.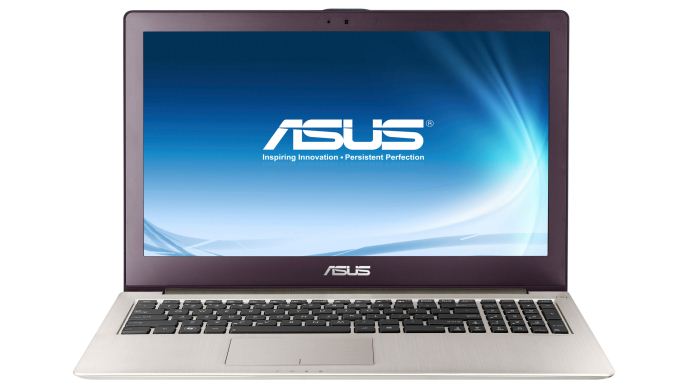 The ASUS Zenbook UX51VZ is a nice looking laptop that takes the core of the thicker N56V type chassis and thins it out, at the same time going for an aluminum chassis. At the same time, ASUS has upgraded the LCD to a nice quality IPS 1080p panel (anti-reflective, no less!), which is about as good as you're going to find in Windows consumer laptops right now—though I suspect laptops like the soon-to-launch Toshiba KIRAbook may have something to say about that shortly.
As you might guess from the "[xxx]book" names, these laptops are gunning for Apple's MacBook Pro (Retina) in terms of overall experience. While I personally feel they fall short in some areas (the Retina still has a better LCD that's factory calibrated to deliver good color accuracy), they're also less expensive and they're designed from the ground up to run Windows. That won't be sufficient to win back users who have switched to Apple, but it might be enough to entice those contemplating the change to stick with Windows a while longer.
Overall, ASUS has a great laptop in the UX51VZ, with an excellent display, good build quality, and good sound. This isn't the best sounding laptop I've heard, but it's better than most, and the mini subwoofer ASUS includes definitely helps of you're willing to tote it around. The keyboard and touchpad are also decent and don't make me complain too much (though I still wish the keyboard were a bit wider with a standard 10-key instead of the half-size "0"). Finally, the specs are good if not exceptional, and really the only sticking point for most people is going to be the price. Here's the quick overview of our test configuration:
ASUS Zenbook UX51VZ-DH71 Specifications
Processor
Intel i7-3612QM
(Quad-core 2.10-3.10GHz, 6MB L3, 22nm, 35W)
Chipset
HM77
Memory
8GB (2x4GB) DDR3-1600
Note: 4GB RAM is soldered onto motherboard
Graphics
NVIDIA GeForce GT 650M 2GB
(384 CUDA Cores @ 835MHz, 4GHz GDDR5)

Intel HD 4000
(16 EUs, up to 1100MHz)
Display
15.6" Anti-Reflective 16:9 1080p (1920x1080)
(LP156WF4-SPB1)
Storage
2x128GB SanDisk SD5SE2 SSDs in RAID 0
Note: Custom SSDs are not user replaceable
Optical Drive
N/A
Networking
802.11n WiFi (Intel Advanced-N 6235)
(Dual-band 2x2:2 300Mbps capable)
Bluetooth 4.0 (Intel)
Audio
Realtek ALC275
Stereo Speakers + External Subwoofer
Headphone/Microphone combo jack
Battery/Power
8-cell, ~72Wh
90W Max AC Adapter
Front Side
N/A
Left Side
1 x USB 3.0
1 x USB 3.0 (Powered when Sleeping)
HDMI (Full size)
Gigabit Ethernet
AC Power Connection
Right Side
Headphone/Microphone Jack
Flash Memory Reader (MMC, SDHC)
1 x USB 3.0
Mini-DisplayPort
Mini-VGA Port
Back Side
N/A
(Exhaust vents into LCD hinge)
Operating System
Windows 8 64-bit
Dimensions
14.96" x 10.02" x 0.78" (WxDxH)
(380mm x 254.5mm x 19.7mm)
Weight
4.53 lbs (2.06kg)
Extras
HD Webcam
102-Key Backlit Keyboard
External Mini-Subwoofer
Warranty
1-year limited warranty
Price
Starting at $1843 online(4/29/2013)
Originally, the price of the 256GB SSD version of the UX51VZ was closer to $2200, which puts it dangerously close to MacBook Pro Retina 15 territory. I can argue that a native Windows laptop is better than a MacBook running Windows (because it is—better battery life, driver support, and working Optimus Technology to name a few items), but based purely on the hardware the Retina 15 wins out—better LCD, faster CPU, and most will agree the build quality is better as well. When the price difference grows to $400 or more, however, the UX51VZ doesn't look that bad.
The MBP 15 Retina's glossy 2880x1800 native resolution is still impressive, but the DPI is such that you can't actually use it without scaling and other tricks, so it ends up being more like a really nice 1920x1200 LCD, at least in Windows. On the other hand, the initial MBP 15 Retina is currently available for $1900, making the decision much more difficult once again. For most people willing to spend this much money on a laptop, it comes down to a question of whether you prefer Windows (buy the ASUS), OS X (MBP), or if you're interested in trying OS X and like the idea of dual-booting Windows (MBP again).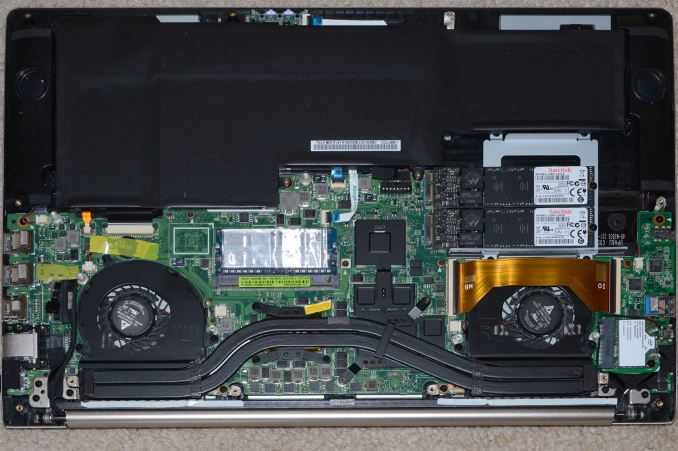 In terms of upgrading the hardware, getting at the UX51VZ internals is relatively painless (T-5 Torx screwdriver required), but the only item you're likely to upgrade is the single SO-DIMM, as most of the other parts are pretty much the best current option (e.g. upgrading the CPU and GPU isn't really practical, as the i7-3612QM/3632QM is faster than any of the other 35W dual-core options, and the GPU is non-upgradeable). The SSDs as far as I can tell are also a proprietary form factor, so unless you can find someone selling a supported upgrade (2x256GB models are available), you're stuck there as well.
Aesthetically and from a design standpoint, I like a lot of what ASUS has done with the UX51VZ; there's even a touchscreen version available now if that's what you're after. No doubt ASUS will have an updated Haswell release in the near future, but if you want a good thin and light laptop and are willing to go with a 15.6" screen chassis, as I noted a couple weeks back it's near the top of my list. Today, I can provide the full benchmark results with our new test suite to help potential buyers know what they're getting.