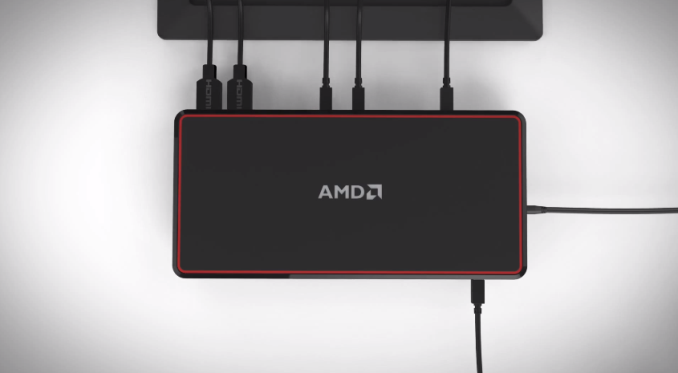 Flying somewhat under the radar, DockPort from AMD is designed to be a low-cost all-in-one solution for external connectivity for a PC or tablet. Sound familiar? Like Thunderbolt familiar? This is AMD's solution to the issue of connectivity, using the DisplayPort connector to transfer USB information as well as audio/visual.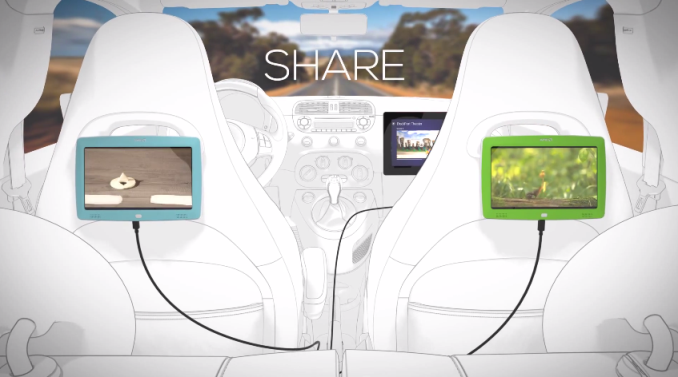 Not a lot has been said about DockPort, despite originally being given a name sometime in 2012, but since CES 2014 has been adopted as an official DisplayPort standard extension by VESA with a finalized standard expected in Q2. With the combination of DisplayPort and USB 3.0 over a single cable, AMD's video explains it best how it can be used:
To list the possible uses:
Charging (over USB 3.0 standard we would assume)
Docking to an external keyboard/battery/audio
Connecting Storage, Audio outputs, Video outputs, USB hubs
Share video or run multiple video screens
Basically this is everything USB can do, including video stream via DisplayPort, albeit in a single interface that is already standard across many systems and form factors. AMD have not specified what extra hardware is needed beyond DisplayPort compatibility (presumably the next iteration of the DisplayPort standard) or whether this extension is just for limited use with a bridge chip. DockPort verified cables will be needed, and no idea on the cost of those this early in the development cycle, or whether the standard will be roped into DisplayPort fundamentally. The main competition is of course with Intel's Thunderbolt, where one of the features I am most looking forward to is Graphics over TB. That will not be possible with DockPort, but it will try to do everything else it seems, although it does seem to suggest that DockPort will be limited to USB 3.0 for any data-related daisy chaining, unless AMD have an ace up their sleeve.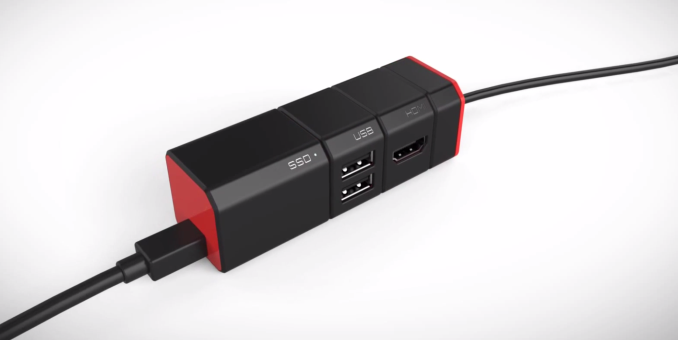 I would imagine AMD would tie this technology into their desktop motherboard line, as well as their SoCs, when it is ready which might increase adoption rates faster than Thunderbolt. Having both interfaces use a similar sort of connector asks the question whether the two interfaces might be coherent in the same output/input, making future devices (namely storage) able to use both in one connector rather than have specific DockPort/TB inputs.
This is still early days, given the computer generated nature of AMD's video. Computex is still several months away – we might see an real world update then. Looking forward to it…!