HP ZBook 14: General Performance
For our remaining benchmarks, we'll drop desktop workstations from the charts and simply focus on laptops. We're including a few more recent consumer laptops along with the older mobile workstations from the previous page. These results aren't likely to be anywhere near as meaningful as the workstation tests, however, as just about any modern system can handle any day-to-day task you might want to run.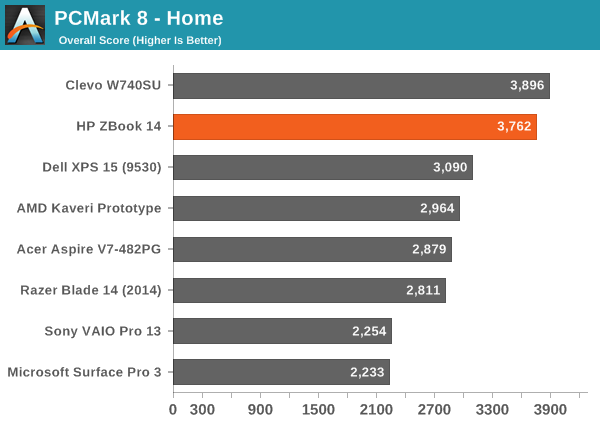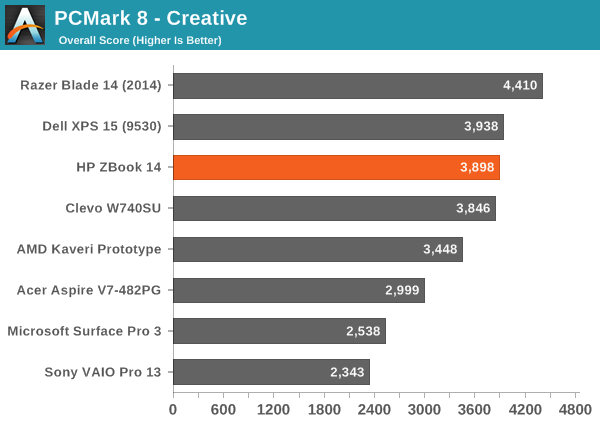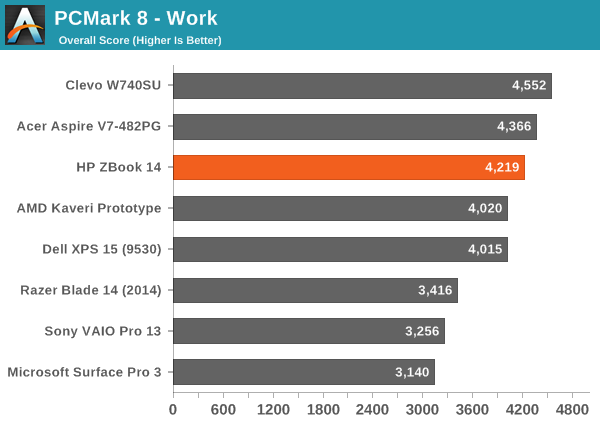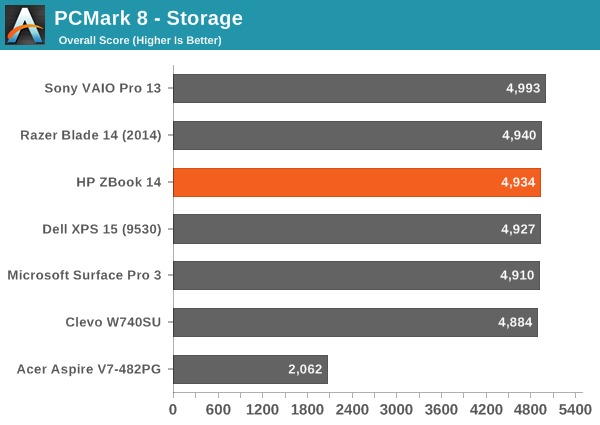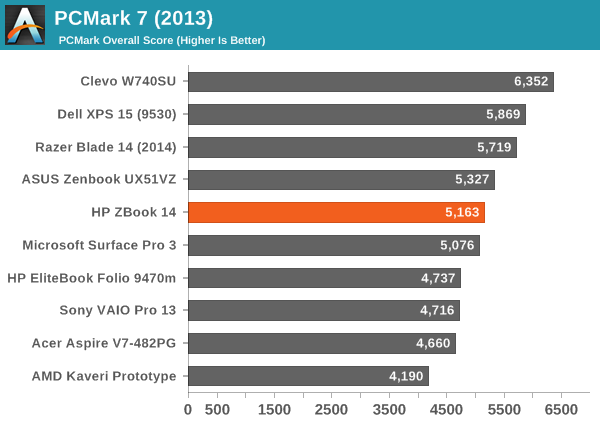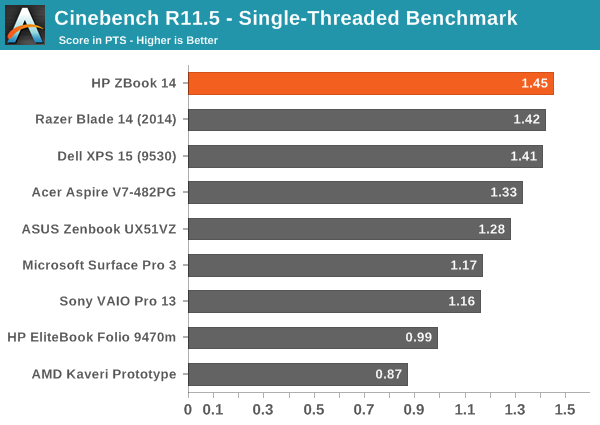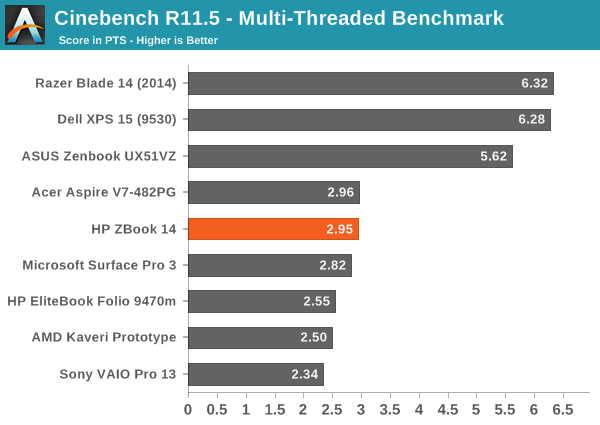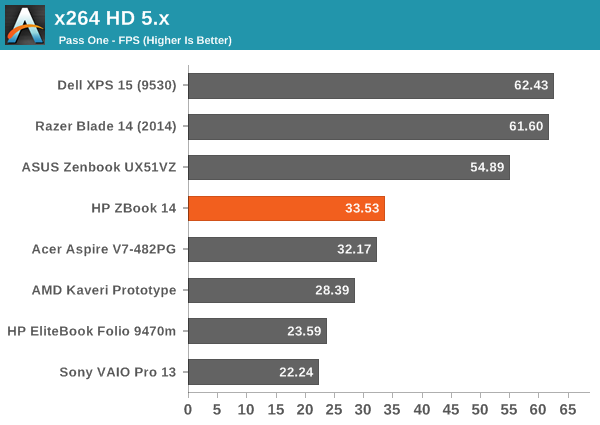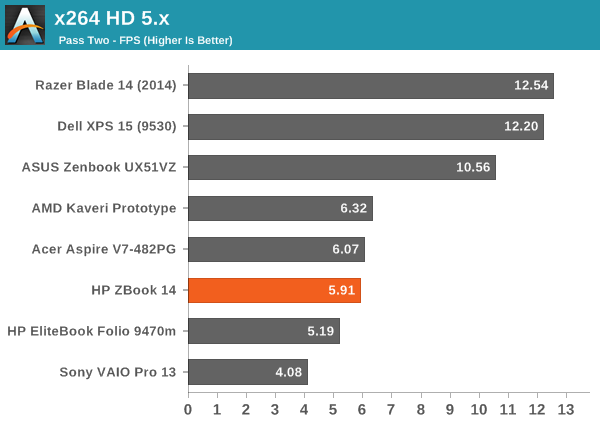 Interestingly, several of the PCMark 8 tests didn't want to run to completion when I first tried benchmarking the ZBook – probably related to the FirePro drivers, and more specifically Enduro. Changing Enduro to "Optimize Performance" instead of "Maximize Performance" did the trick. You can see by the scores that there's nothing to worry about in terms of general performance – any decent laptop with pure SSD storage will start to look about the same in PCMark.
For CPU performance, we see the usual law of diminishing returns in full effect. The i7-4600U is the fastest dual-core ULV part that Intel currently ships…but it's nowhere near as fast as even the slowest quad-core i7-4702MQ when it comes to multi-threaded performance. It's also only slightly faster than the i5-4200U; is it worth the added cost for the extra ~200MHz you get? Perhaps, but it's still a steep increase in price for a small bump in performance.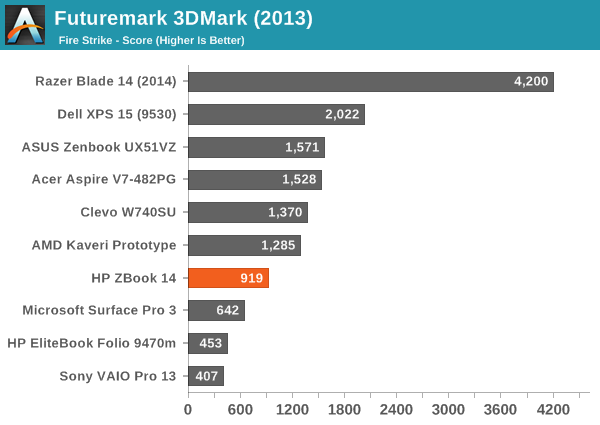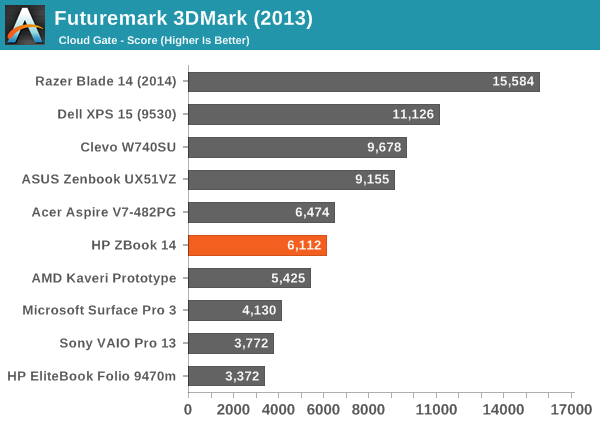 The 3DMark results were a bit interesting, in that the first time I ran them the performance was much higher than in subsequent runs. I don't think this was a case of throttling either, but rather those FirePro drivers are again coming into play. I saw as much as a 30% drop in performance on some runs of 3DMark, and eventually settled on a "median" score –I took the second highest result. Know that the drivers are very much tuned for professional OpenGL applications first, and things like games and 3DMark are a secondary (if that) concern. In fact, let's just put the gaming results right here – this isn't a gaming laptop by any definition, and while it can in theory play games, again the drivers are not optimized for that use case.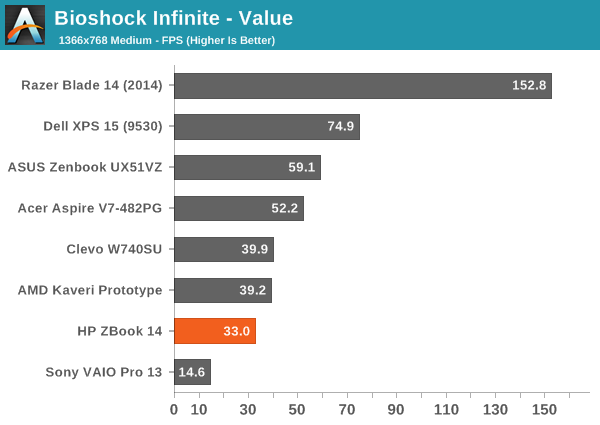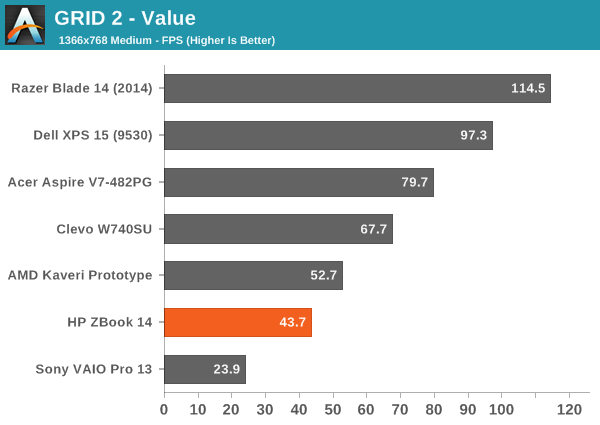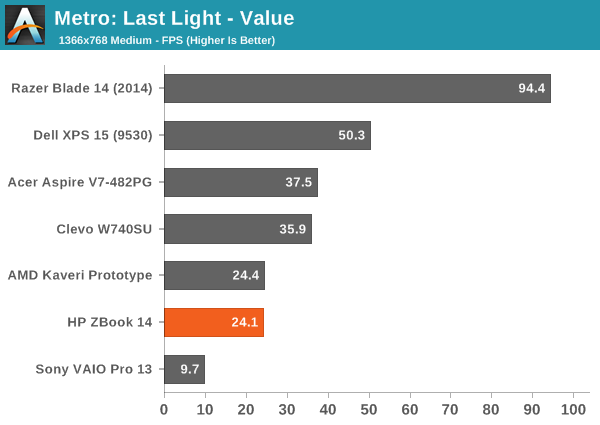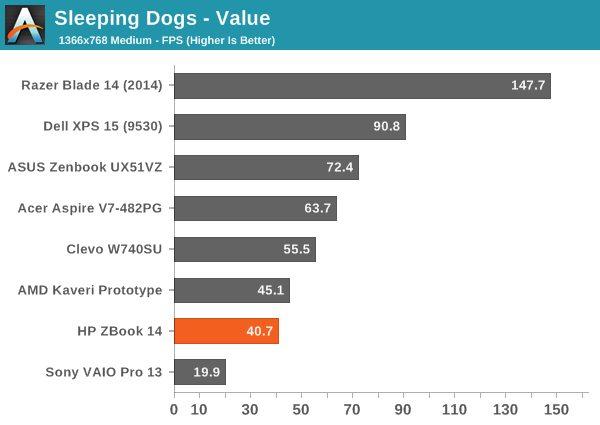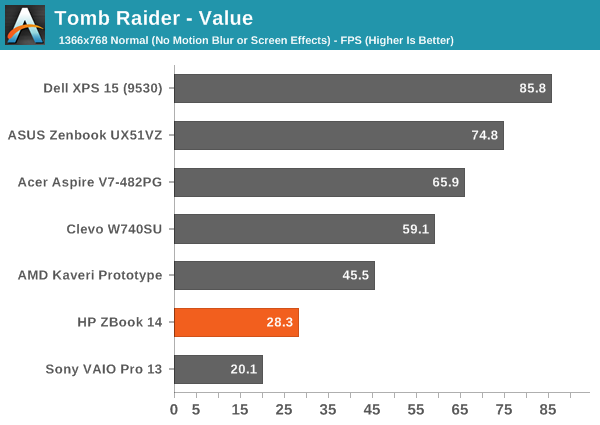 AMD's Kaveri prototype is pretty much faster in every game we tested, which is surprising considering we're looking at a discrete GPU with plenty of memory bandwidth. Even the old Trinity IGP isn't too far behind – and sometimes ahead – while NVIDIA's consumer-focused GT 650M and GT 750M easily beat the ZBook 14 in gaming prowess. For that matter, Intel's Iris Pro (that's in the Clevo W740SU) is also quite a bit faster in the tests we've run, though power requirements are likely higher for that single chip than for the CPU + GPU in the Zbook 14. Updated drivers could improve the situation perhaps, but I already updated to the May driver release and didn't see any major changes; being a mobile workstation GPU, gaming clearly isn't a primary consideration.