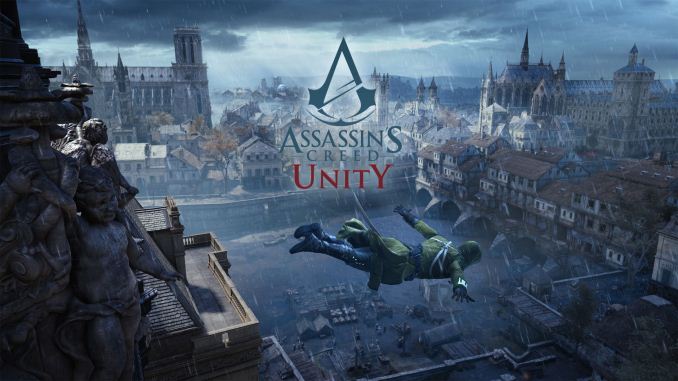 NVIDIA has updated their drivers to version 344.65 drivers and they're available now. These are Game Ready drivers for Assassin's Creed: Unity, and they're ready one week in advance of the game's launch. This is really a great way of doing things on the part of NVIDIA, as users can download the driver and be ready to play as soon as the game unlocks on Steam.
Of course this new driver comes less than a week after the previous update, which was for Call of Duty: Advanced Warfare. The holiday gaming deluge is in full effect, and I suspect we'll see quite a few more "Game Ready" driver updates between now and the new year.
As usual, these drivers include all of the previous optimizations from the 343 series, including DSR support for Fermi and Kepler GPUs and Game Ready optimizations for Civilization: Beyond Earth, Lords of the Fallen, Elite: Dangerous, and various other gaming profile updates. The full release notes (PDF) are basically unchanged from the last update, with the exception of information on Assassin's Creed: Unity.
In addition to the new drivers, GeForce Experience also received an update this morning, bringing it to version 2.1.4.0. The release notes on the download page indicate this is a relatively minor update, but news that support has been added for streaming to SHIELD devices running Android Lollipop indicates that we are that much closer to the promised Android 5.0 update rolling out to SHIELD.
Source: NVIDIA