The Cougar 450M Optical Gaming Mouse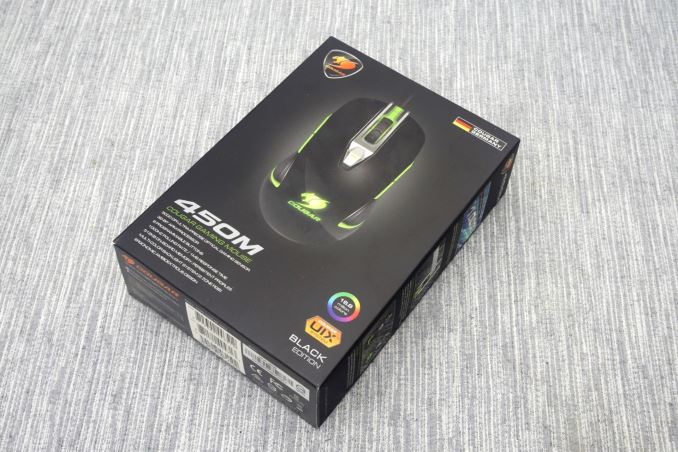 The Cougar 450M sports a deceptively simple symmetrical design, with a highly reflective glossy top cover and neon green accents. We received the black version of the mouse, but is also available in white, with the only difference being the color of the top cover. Despite the silver accents, the 450M is entirely made of plastic.
Aside from the main two buttons and the scroll wheel button, there are five extra buttons on the 450M. One is right below the scrolling wheel and two can be found on either side of the mouse. The buttons on the sides are meant to be pressed with the thumb and pinky fingers. Textured flanks offer very good claw and palm grip support.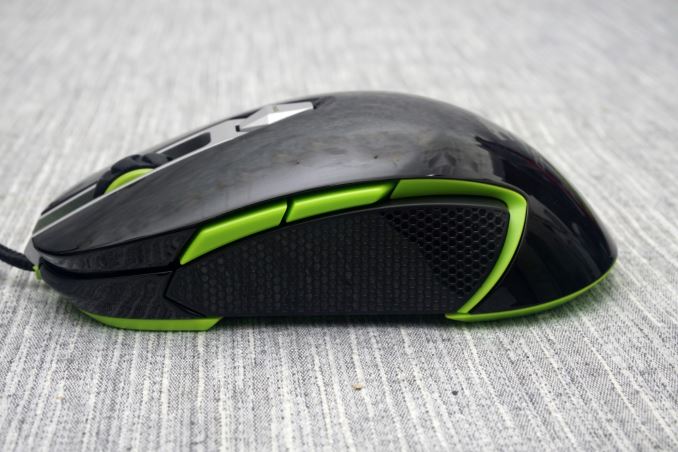 At the underside of the 450M we can only see the sizable skid pads and the optical sensor. Pixart supplies the PMW3310DH optical sensor, which has a maximum resolution of 5.000 DPI. It is a rather popular optical sensor, found on several gaming mice of this class. There are no weight control options and the 450M is a very lightweight mouse for its class, tipping the scales at just over 100 grams.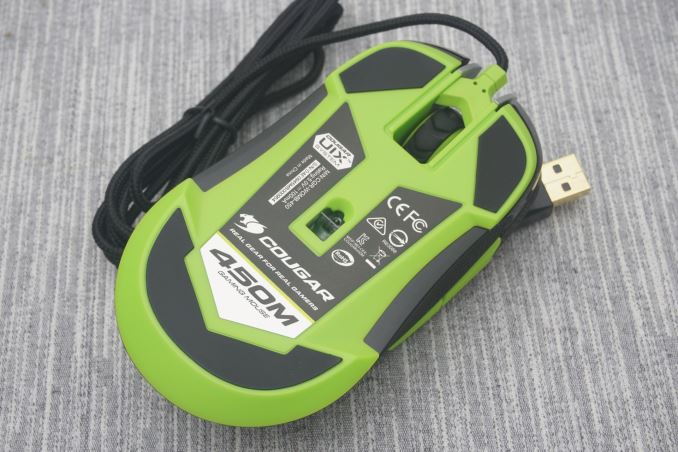 When the 450M is powered on, the company logo and the DPI button are being illuminated. By default, their color is green, but Cougar actually has RGB LEDs installed and the colors can be manipulated via the software. The color of the DPI button's lightning can be linked to the DPI setting, allowing it to function as an indicator of the DPI setting. The color/effect of the logo cannot be linked to the DPI setting and remains unchanged as the user cycles through DPI settings.