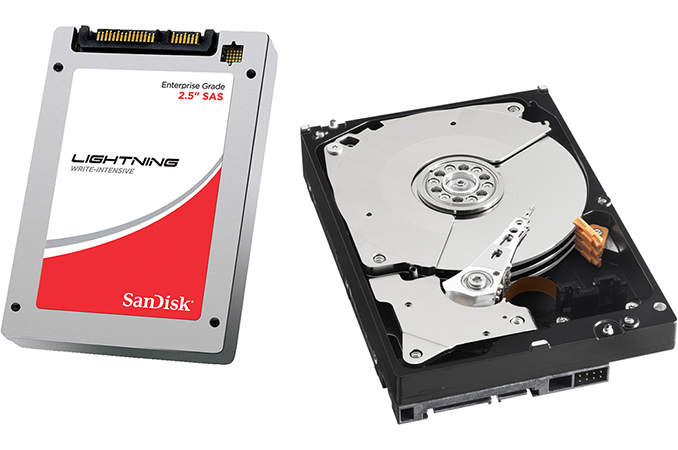 Western Digital announced on Tuesday that the Chinese authorities have approved its acquisition of SanDisk. The regulatory approval from China's Ministry of Commerce (MOFCOM) in connection with the planned acquisition completes the regulatory review process required for this buyout. As a result, the transaction officially closed on Thursday. By taking over SanDisk, Western Digital will become one of the world's largest suppliers of storage devices and solutions, which will be able to address virtually all kinds of storage needs.
"This transformational combination creates a media-agnostic leader in storage technology with a robust portfolio of products and solutions that will address a wide range of applications in almost all of the world's computing and mobile devices," said Steve Milligan, chief executive officer of Western Digital. "We are excited to now begin focusing on the many opportunities before us, from leading innovation to bringing the best of what we can offer as a combined company to our customers. In addition, we will begin the work to fully realize the value of this combination through executing on our synergies, generating significant cash flow, as well as rapidly deleveraging our balance sheet, and creating significant long-term value for our shareholders."
The combined company will control over 40% of the HDD market, around 10% of the SSD market and a substantial chunk of NAND flash supply (together with Toshiba, SanDisk operates the world's largest NAND flash production complex). The new entity will also be very powerful financially: last fiscal year Western Digital achieved revenue of $14.6 billion and net income of $1.5 billion (down from $15.1 billion and net income of $1.6 billion a year before), whereas SanDisk's annual revenue for the 2015 fiscal year was $5.56 billion, a decrease of 16% from 2014. But while the combination of Western Digital and SanDisk has a huge potential, it will not be easy for the two companies to become one, especially keeping in mind that Western Digital and SanDisk have not fully absorbed HGST, Fusion-io and a number of other companies they acquired in the recent years.
Portfolio Overlap
In the coming quarters, Western Digital and SanDisk will have to optimize their product lineups and either integrate or eliminate redundancy projects, two rather tough challenges.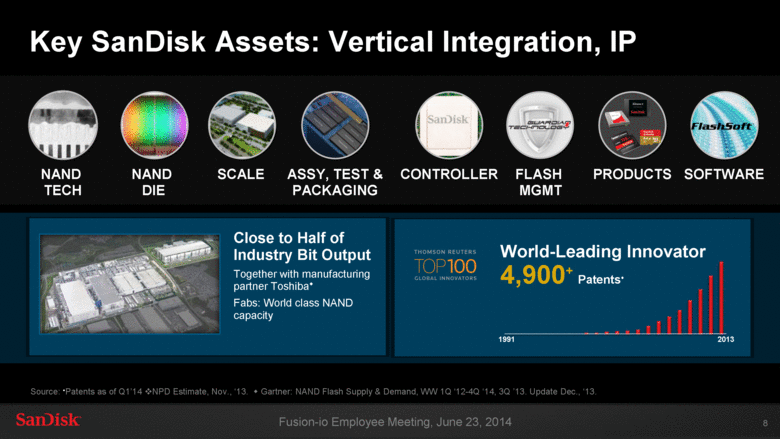 The explosive growth of the solid-state storage market helped to create rather innovative developers of NAND-based storage solutions for enterprises and hyperscale data centers, whereas established players faced a new reality and had to become parts of bigger entities. To strengthen its portfolio of products for the lucrative data center market, SanDisk has acquired Pliant Technology, FlashSoft, Schooner Information Technology, SMART Storage Systems and Fusion-io in the recent years. Because of its multi-billion takeovers, SanDisk greatly expanded its portfolio of products as well as intellectual property. What is important to note is that even now some of SanDisk's products overlap and address essentially similar market segments.
SanDisk's NAND Flash Related Assets
Former Name
Pliant
FlashSoft
Schooner
SMART
Storage
Systems
Fusion-io
Specialization
Controllers for enterprise SSDs
Software for SSD caching
Software for database acceleration
Controllers for enterprise SSDs
Software and hardware for enterprise storage systems
Type of Products
Enterprise SSDs (Lightning)
Software for datacenters
Specialized servers for storage applications
Enterprise SSDs (Optimus)
Specialized servers for storage applications
Founded
2006
2009
2007
Spun off from Smart Modular in 2012
2005
Acquired
2011
2012
2012
2013
2014
Western Digital was not sitting idle too. In addition to HGST (which currently absorbs the majority of Western Digital's enterprise NAND-related assets), the company bought Virident, STEC, VeloBit, Amplidata and Skyera. Western Digital is not new in the SSD world: the takeover of SanDisk adds NAND flash manufacturing capacities, something that Western Digital needed to become a vertically integrated provider of HDDs, SSDs and all-flash storage arrays. This means that in addition to Western Digital gaining a lineup of consumer SSDs, it does mean there are a number of overlapping product lines and a lot of staff in similar roles.
Western Digital's NAND Flash Related Assets
Former Name
HGST
Virident
STEC
VeloBit
Skyera
Amplidata
Specialization
SSDs and HDDs
Controllers for enterprise SSDs and software
Controllers for enterprise SSDs
Software for SSD caching
Software and hardware for enterprise storage systems
Software for storage management
Type of Products
SSDs and HDDs
PCIe enterprise SSDs
Enterprise SSDs
Software for datacenters
Specialized servers for storage applications
Software for storage management in data centers
Founded
2003 (acquired from IBM)
2006
1990
2010
2010
2010
Acquired
2012
2013
2013
2013
2014
2015
A major challenge for Western Digital and SanDisk will be optimization of their workforce in the coming quarters. It can be expected that the two companies may have to lay off a number of people and there are two problems with this. Firstly, takeovers by large corporations are usually followed by brain drain on all levels: both companies have already lost many people from Fusion-io, Skyera, Amplidata and others. The integration of SanDisk into Western Digital could accelerate departures of other people. Secondly, workforce optimizations amid resignations might disrupt product development and execution of roadmaps.
Keeping in mind that Western Digital is now in the midst of HGST integration, the situation becomes even more complicated. Until recently, WD and HGST had separate R&D divisions and product roadmaps. Unification of different research and development operations can have short-term effects on R&D because usual teams and workflows are disrupted and then new ones are yet to be established. Adding SanDisk to the equation essentially makes things even more difficult. But that is not the only challenge.
Product Lineups: The Competition Continues
At present, Western Digital's subsidiary HGST uses NAND flash memory from Intel (or IMFT/Micron) to make its enterprise-grade SSDs. Keeping in mind that the two companies have a supply and development agreement in place, it is highly likely that development of solid-state drives based on Intel's 3D NAND is well underway. Moreover, since Intel and Micron seem to pin a lot of hopes on their second-gen 3D NAND (which production starts this summer), it is possible that HGST will have to use this type of memory as well. A good news is that Skyera's skyHawk FS all-flash storage array should support various types of NAND memory (including SanDisk's) because Micron, Toshiba and SK Hynix all invested in the company later acquired by Western Digital and Skyera worked with all of them. Meanwhile, HGST's FlashMax PCIe SSD accelerators (which it got from Virident) rely on Intel's NAND, whereas S-series SSDs (which the company got from STEC) use Toshiba's memory.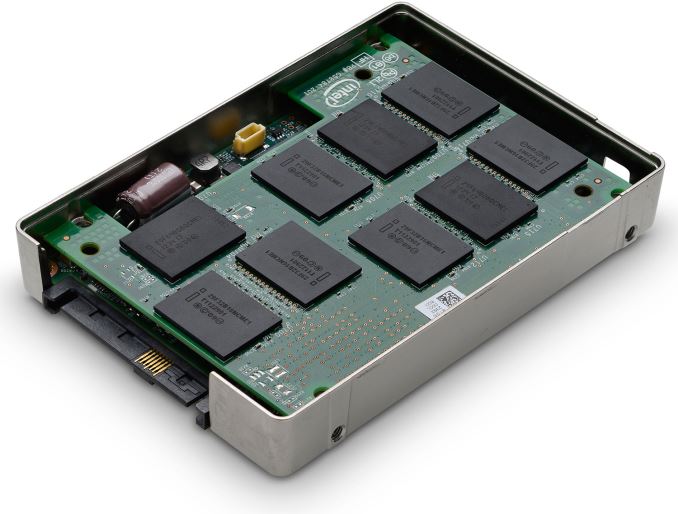 Since we are talking about enterprise-grade storage, for which development and validation can take years, it is clear that HGST will continue to use third-party NAND for the foreseeable future, unless Western Digital terminates the agreement with Intel, drops already developed products and replaces them with those designed by SanDisk. Even in this case, it will have to sell Intel-based Ultrastar and FlashMax drives for some time so not to upset customers.
Meanwhile, SanDisk naturally uses its own NAND flash as well as its own controllers to make its SSDs for enterprise markets. Such drives compete against products designed by HGST and not all customers of the two companies could easily switch suppliers of SSDs because their storage systems are tailored for particular drives. In short, HGST's Ultrastar and FlashMax will continue to compete against SanDisk's Lightning, Optimus and Fusion ioMemory drives/accelerators for quite a while. Moreover, it looks like Western Digital's skyHawk FS will also compete against SanDisk's InfiniFlash to a certain degree.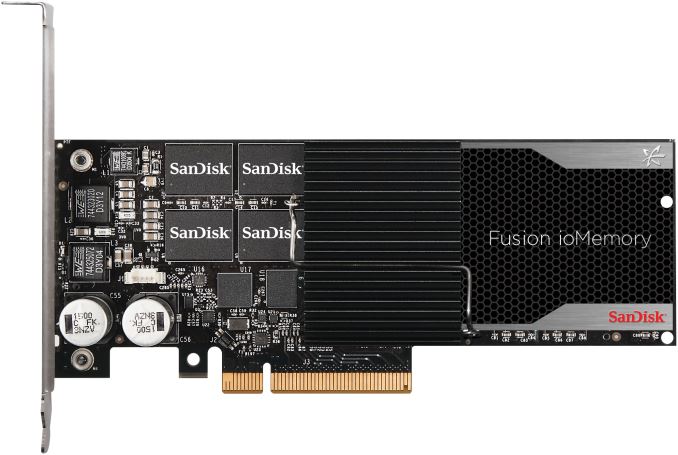 While the integration of the two companies into one seems to be challenging, the addition of SanDisk's consumer SSDs to Western Digital's product lineup is a big deal. It is not a secret that PC form-factors that cannot house 2.5" HDDs are gaining popularity, whereas the total available market of HDDs is declining. It is also noteworthy that there is a rather tough competition between low-end SSDs and HDDs for inexpensive notebooks. By offering both SSDs (especially single-chip SSDs like iNAND) and HDDs, Western Digital will be able to address traditional laptops, emerging 2-in-1s, tablets, ultra-thin notebooks and many other new types of PCs. Moreover, with SSDs and HDDs in its portfolio, Western Digital will be able to offer just what PC makers need for low-cost machines (without having to reduce margins to minimal levels just to get a design win). While SSDs will naturally compete against HDDs, this will unlikely hurt Western Digital. On the other hand, entering SSD market and competing against Samsung is a tough challenge, especially with overlapping products, internal competition, redundant workforce and the necessity to align roadmaps of two companies as well as Toshiba.
Impact on Rivals
Two interesting things that we will have to observe in the coming years will be the impact of Western Digital's acquisition of SanDisk on the market of storage in general as well as on their rivals, namely Intel, Micron, Samsung, Seagate and Toshiba.
While Intel has a broad SSD portfolio, which includes client and server drives, enterprise storage has been Intel's primary focus from the very start. Development of storage class memory (3D XPoint) as well as its long-term vision of data center architecture indicates that Intel wants a significant and lucrative chunk of the enterprise storage market. Since the company is a major supplier of server CPUs, it is plausible that it will be a main provider of emerging NVDIMM SSDs for the future Intel Xeon platforms. Western Digital (HGST) will remain Intel's SAS SSD development partner for a while, but Intel does not plan to supply 3D XPoint memory to any other makers of drives at this time, meaning HGST will not be able to address the highest end of the enterprise SSD market with 3D XPoint. However, since both SanDisk and Western Digital have been developing various storage platforms tailored for particular needs (such as HGST's Active Archive System and Fusion-io's InfiniFlash), there will be huge parts of the market that the combined company will be able to address without directly competing against Intel. Moreover, SanDisk is developing storage-class memory with HP, which will help to compete against Intel's 3D XPoint eventually.

Micron was historically focused on the production of DRAM and NAND memory, but in the recent years it accelerated its push into actual products based on their chips. Right now, the company offers a portfolio of SSDs for virtually all market segments, including big data analytics, databases, hyperscale/private data centers as well as virtualized environments. Micron will continue to compete against SanDisk's SSDs for respective segments and will be able to build hybrid storage solutions when/if needed together with Seagate. What Micron cannot do today is to offer all-flash storage arrays like Western Digital's Skyera. Moreover, with Western Digital's takeover of SanDisk, Micron will lose a customer for its NAND flash memory eventually, which is not necessarily a bad thing, given the company's focus on products and not on commodity chips.
Speaking of Seagate, we should note that the company is facing major challenges. The firm does have state-of-the-art storage technologies, it offers Nytro solid-state storage accelerators, SandForce SSD controllers and various solutions in its arsenal (in fact, the company even claims to havethe world's fastest SSD in its portfolio). However, Seagate does not have its own NAND flash production (unlike two of its competitors, Toshiba and Western Digital), which is why its chances on the market of consumer SSDs are somewhat limited due to cost reasons and strong competition from Samsung (the only big fabless SSD suppliers are Kingston and LiteOn). Being unable to supply storage products for emerging PC form-factors greatly limits Seagate's growth potential in general because while HDDs are not going anywhere in the next decade, or even two, their usage in the client PCs is set to decline, and so far sales of high-capacity HDDs for hyper-scale data centers have not offset declines of client hard drives. Recently Seagate announced plans to reduce its own HDD production capacities to improve financial positions, but it remains to be seen how this could help it to guarantee either a steady supply of NAND flash or its own NAND flash production capacities. In any case, Seagate will continue to fiercely compete against Western Digital in the growing market of high-capacity hard drives for cloud data centers and that will impact the third remaining maker of HDDs, Toshiba.
Right now, Toshiba is the only company in the world which sells both SSDs and HDDs, an exclusive advantage it is about to lose. The company does not have helium-filled hard drives in its arsenal to address the most lucrative part of the hyper-scale data center market with 8 TB and 10 TB models. Moreover, unlike its partner SanDisk, Toshiba did not acquire any solid-state storage startups to address the market of all-flash storage systems for data centers. The company still has very advanced SAS and PCIe SSDs in its lineup, hence, it can compete for the market of solid-state accelerators, even though its capabilities are somewhat limited here due to the lack of sophisticated enterprise-grade caching software. While Toshiba has its own NAND flash and HDD production capacities, it yet has to gain technologies (software, hardware, etc.) to better compete for lucrative parts of the storage market. At present, Toshiba is in the midst of a financial scandal and it is hard to expect it to focus on revamping its storage capabilities at this time. However, it remains to be seen what happens next.
SSDs? HDDs? The Industry Needs Solutions!
While client storage technologies are important, enterprise storage will remain the most lucrative segment of the market. The data center today is evolving very quickly and for many applications a dedicated level of multi-tiered storage of HDDs, SSDs or even a combination of them, is still not enough. Don't get me wrong here: we still need purpose-built hard drives and solid-state drives, but in many new cases they are not installed in general purpose servers but are a part of storage solutions that are designed for particular purposes. Historically, such solutions came from companies like EMC, IBM, HP, Hitachi Data Systems, Netapp and so on. However, in the recent years the market of external storage solutions began to transform.

Firstly, a variety of startup companies has started to sell all-flash storage solutions. These can offer a number of advantages since such firms usually build everything (except flash) in-house and use custom technologies and know what they are doing very well. All-flash arrays, such as SanDisk's InfiniFlash (512 TB of NAND, 2 million IOPS, 3U form-factor) or Western Digital's Skyera skyHawk FS (136 TB of NAND, 400K IOPS, 2.4 GB/s, 1U form-factor), provide numerous performance and cost advantages over traditional HDD-based data storage solutions, which is why such all-flash arrays are gaining popularity these days. Furthermore, since they are purpose-built, they deliver performance right out of the box and solve rather complex problems.
Secondly, traditional makers of hard drives in the recent years entered the market of storage systems with Active Archive (HGST), ClusterStor/OneStor (Seagate) and some other HDD-based storage arrays. Such devices are based on high-capacity hard drives and are designed to store massive amounts of data. While sales of many mission-critical storage systems are declining because of all-flash arrays (we see it in the reports of HDD makers as well as industry reports like the one linked above), systems optimized for archive and nearline storage are gaining traction.

To get expertise to develop storage arrays, both Seagate and Western Digital acquired multiple companies in the last few years. However, only Western Digital can now build all-flash storage arrays using its own NAND flash, own controllers and own SSDs. Meanwhile, Seagate will have to rely on SSDs co-developed with third-party providers. A good news is that the company has a long-term development agreement with Micron, but it remains to be seen whether Seagate will be able to offer anything comparable to all-flash arrays from SanDisk or Skyera.
While storage solutions may not be the primary business for Western Digital today, in a world where IT is moving to either private or public clouds, expertise in hybrid-flash and all-flash storage arrays is hard to overestimate. Obviously, the company will need different types of products to address public and private cloud customers. Hypothetically, as one big company with various assets, Western Digital could be able to address everyone with the right products, provided that it manages to smartly integrate SanDisk, HGST and others without losing valuable assets and people en route.
Final Words
The acquisition of SanDisk by Western Digital not only transforms the latter into a vertically-integrated maker of storage devices and platforms, but reflects many industry trends. Client devices transit to flash storage, whereas IT computing is moving to the cloud. To offer the right solutions, Western Digital needed a new set of assets and the takeover brings them to the company.
On paper, Western Digital is now the only company which can build (pretty much) any type of storage device, from a single-chip SSD for tablets to a storage array featuring SSDs and NAND flash. In many ways, Western Digital is now a competitor not only to companies like Seagate, Toshiba, Micron and Samsung, but to EMC, HPE, Intel, Hitachi Data Systems and others. Fighting many wars is a tough business and it remains to be seen how well will it work out for Western Digital.
However, winning market share from EMC or HPE is not the main concern of the company right now. The biggest challenge for Western Digital today should be to integrate all of its parts into one company, eliminate redundancies, streamline product lineups, avoid internal competition and keep up the pace of innovation.
Source: Western Digital