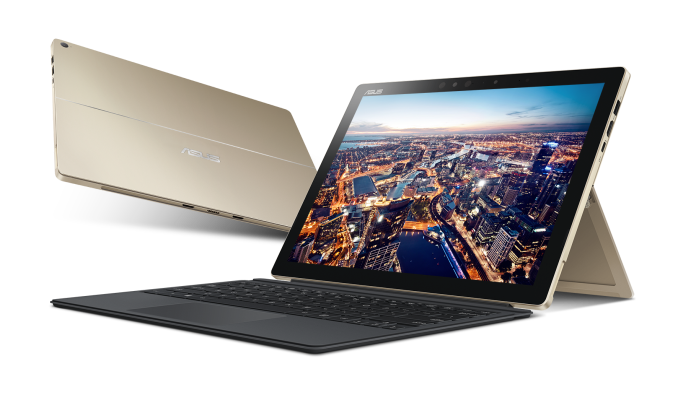 Not to be outdone on the subject of 2-in-1s today, ASUS has announced a second 2-in-1 to complement the newly announced Transformer 3. Dubbed the Transformer 3 Pro, this portable is a more direct competitor to Microsoft's popular Surface Pro lineup.
ASUS Transformer 3 Series
Transformer 3
Transformer 3 Pro
Processor
Core M? (Kaby Lake)
Core i5/Core i7 (Skylake)
Memory
Up To 8GB LPDDR3
Up To 16GB LPDDR3
Display
12.6" 2880x1920
Storage
Up To 512GB
Up To 1TB, PCIe x4
Connectivity
USB Type-C, 3.1 Gen 2
w/Thunderbolt 3
3.5mm Audio Jack
USB Type-C, 3.1 Gen 2
w/Thunderbolt 3
HDMI
USB Typa-A, 3.0
MicroSD
3.5mm Audio Jack
Dimensions
? x ? x 6.9mm
299 x 210 x 8.35 mm
Pricing
Starting At $799
Starting At $999
Although the standard Transformer 3 is not necessary a budget option, of the two Transformers it is the cheaper one, utilizing what's likely a Core M processor and having all-around weaker specifications. However for users that need more processing power (Core i5/i7), more storage (Up to 1TB, PCIe), more RAM (up to 16GB), and more connectivity (HDMI, USB Type-A, MicroSD) the Pro offers all of this in a slightly thicker form factor. The Transformer 3 Pro also brings over the rest of the feature set offered by the base Transformer 3, including a USB Type-C port with Thunderbolt 3 connectivity, and a 12.6" 2880x1920 screen.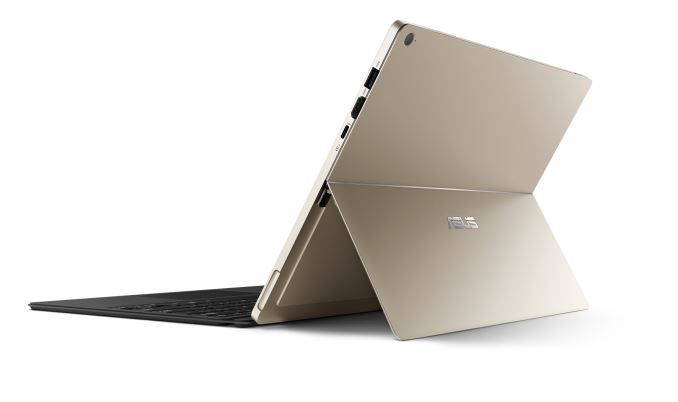 The higher specifications – particularly the use of an Intel Core i5 or i7 processor – puts it in direct competition with Microsoft's Surface Pro. And at 8.35mm thick, I'm curious how the cooling system on the Pro compares to what Microsoft has done, as putting a 15W CPU in such a thin form factor is by no means an easy feat.
Finally, like its Core M based sibling, ASUS has not yet announced a shipping date for the Transformer 3 Pro. But a starting price has been announced, with the Pro starting at $999.