Cold Test Results
For the testing of PSUs, we are using high precision electronic loads with a maximum power draw of 2700 Watts, a Rigol DS5042M 40 MHz oscilloscope, an Extech 380803 power analyzer, two high precision UNI-T UT-325 digital thermometers, an Extech HD600 SPL meter, a self-designed hotbox and various other bits and parts. For a thorough explanation of our testing methodology and more details on our equipment, please refer to our How We Test PSUs - 2014 Pipeline post.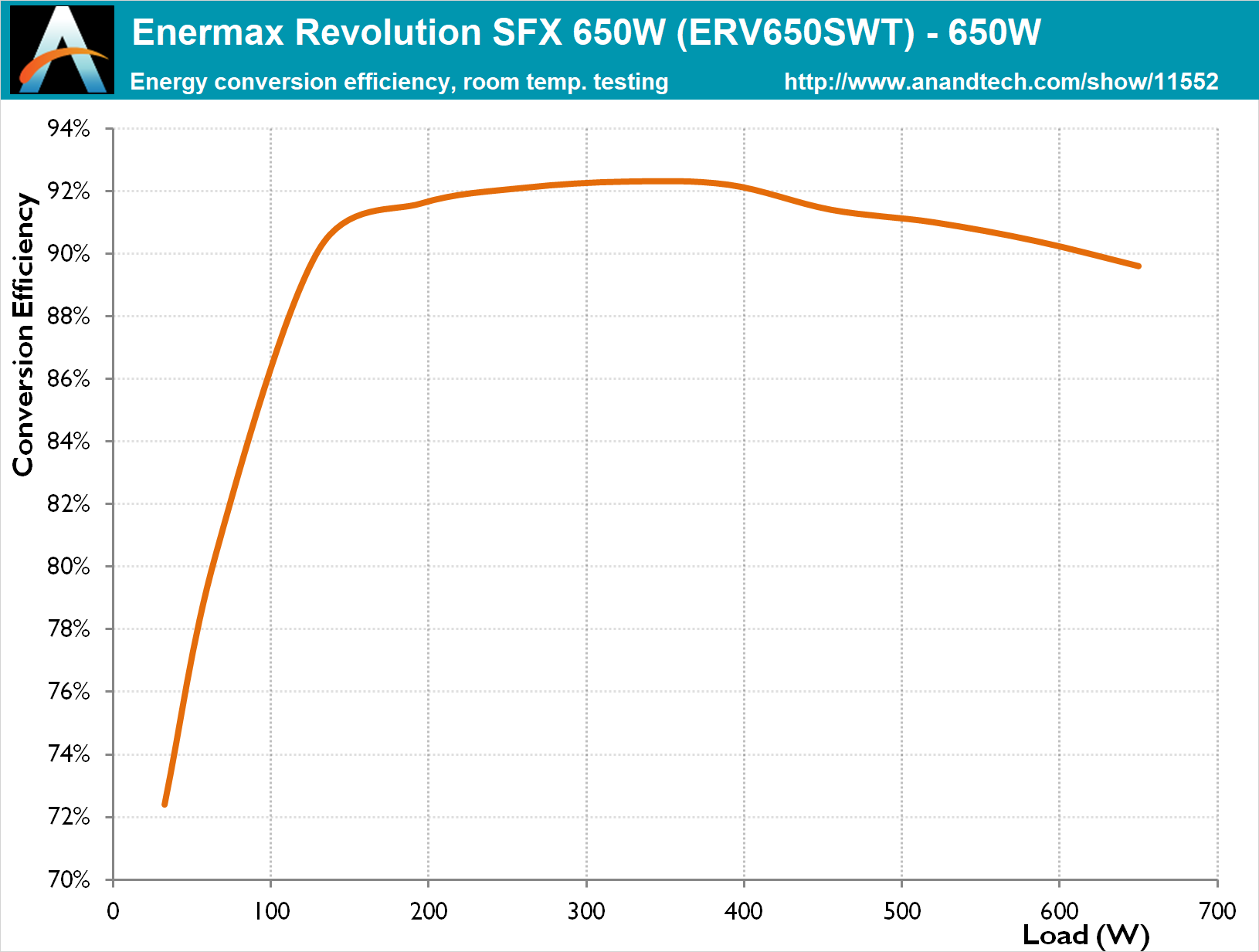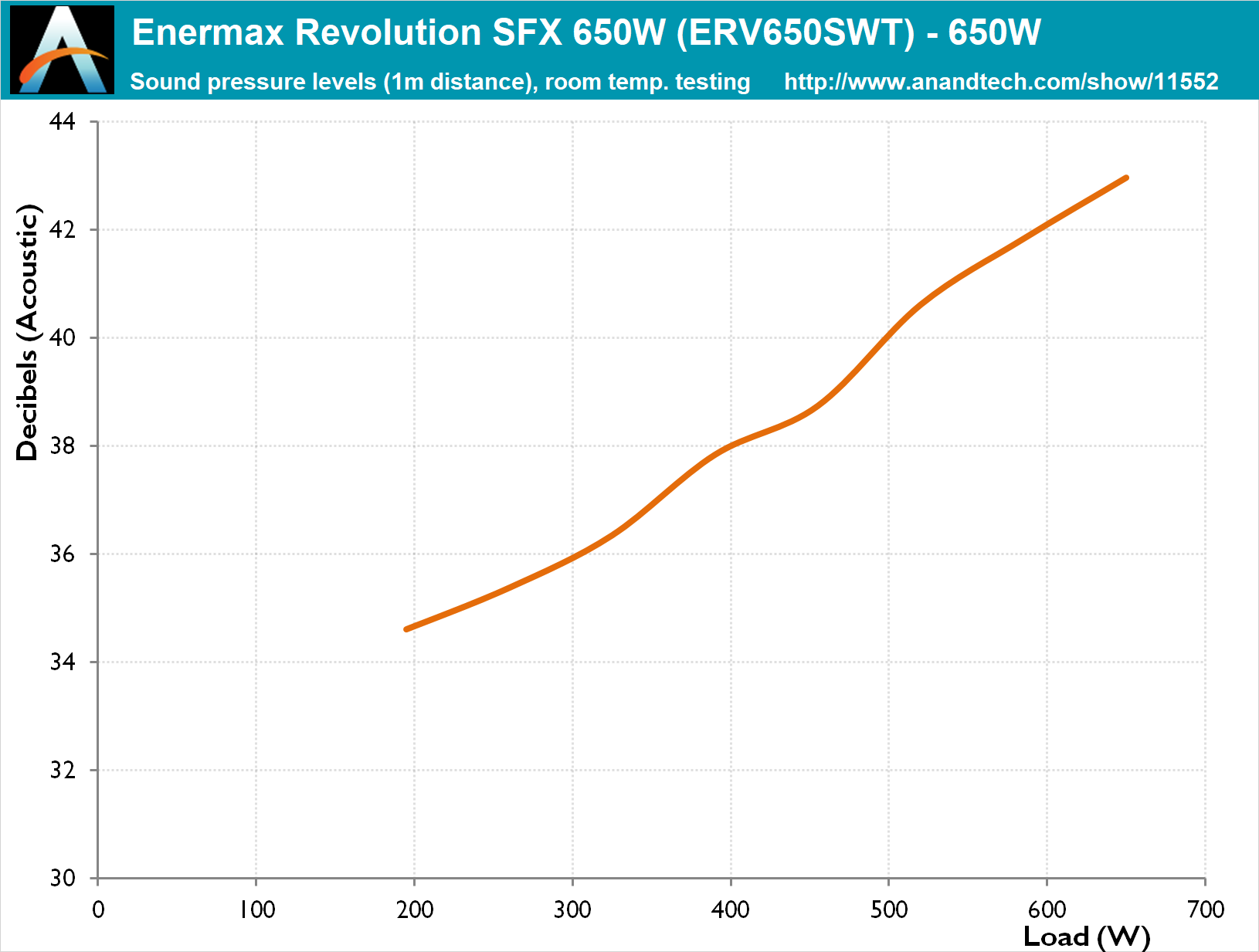 The efficiency of the Enermax Revolution SFX 650W PSU is very good, with the PSU meeting and surpassing the 80Plus Gold guideline with an input voltage of 230V AC. We recorded a maximum efficiency of 92.3% at 50% load, with an average efficiency across the entire nominal load range (20% to 100% of the unit's capacity) of 91.2%. What could have been a lot better is the low load efficiency of the PSU, as the performance figures take a sharp dive when the load is lower than 100 Watts, dropping down to 80.4% with a load of 65 Watts and to below 72% with a load of 30 Watts.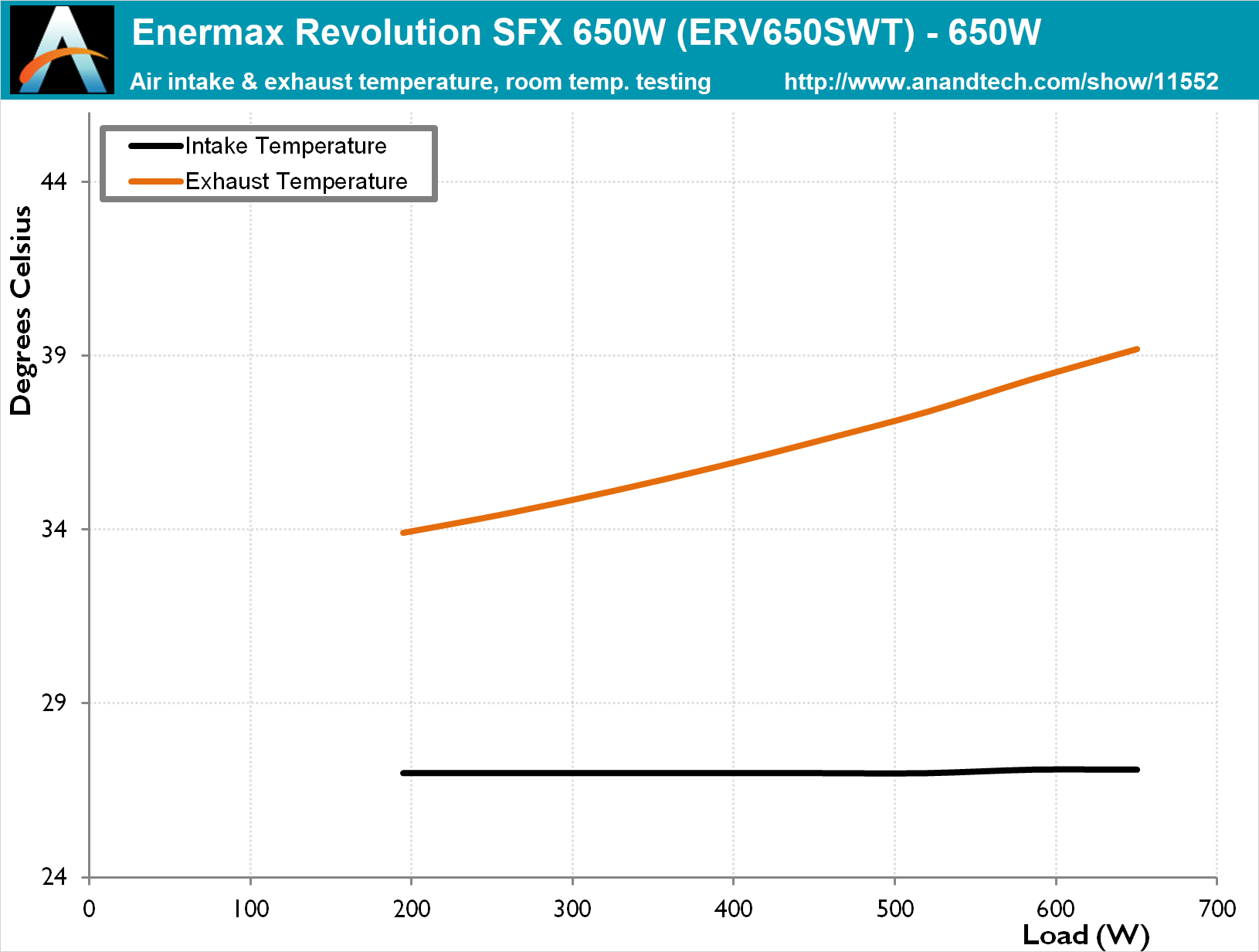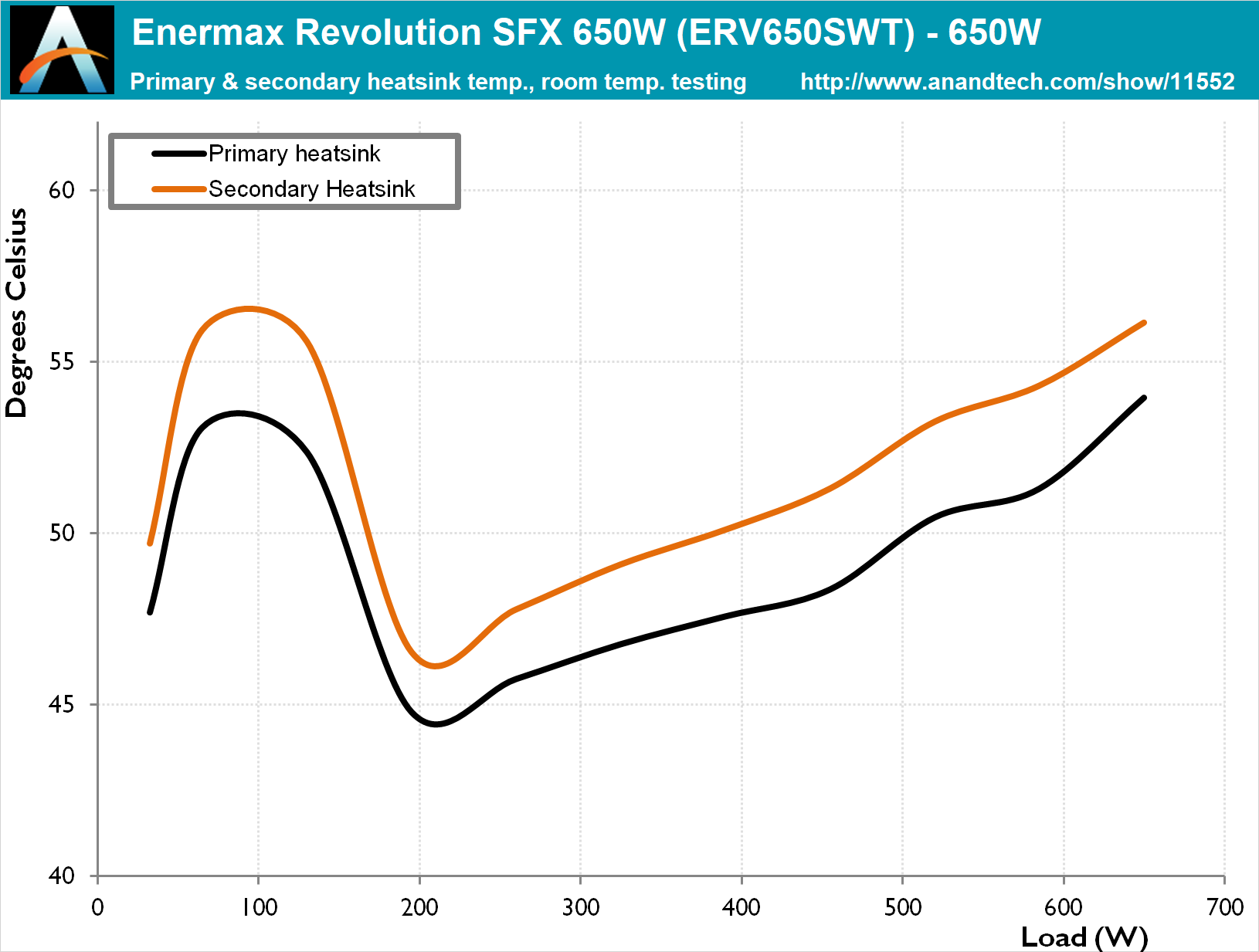 Enermax designed the thermal control of the Revolution SFX units to undertake a semi-fanless mode, meaning that the fan will start only after the load is greater than 195 Watts or when it is absolutely necessary. Due to its very small proportions and chockfull interior, the internal temperatures of the Revolution SFX will rise sharply before the fan starts, but they remain well below hazardous figures. Once the fan does start, the temperatures drop to relatively low levels considering the size and compactness of the design.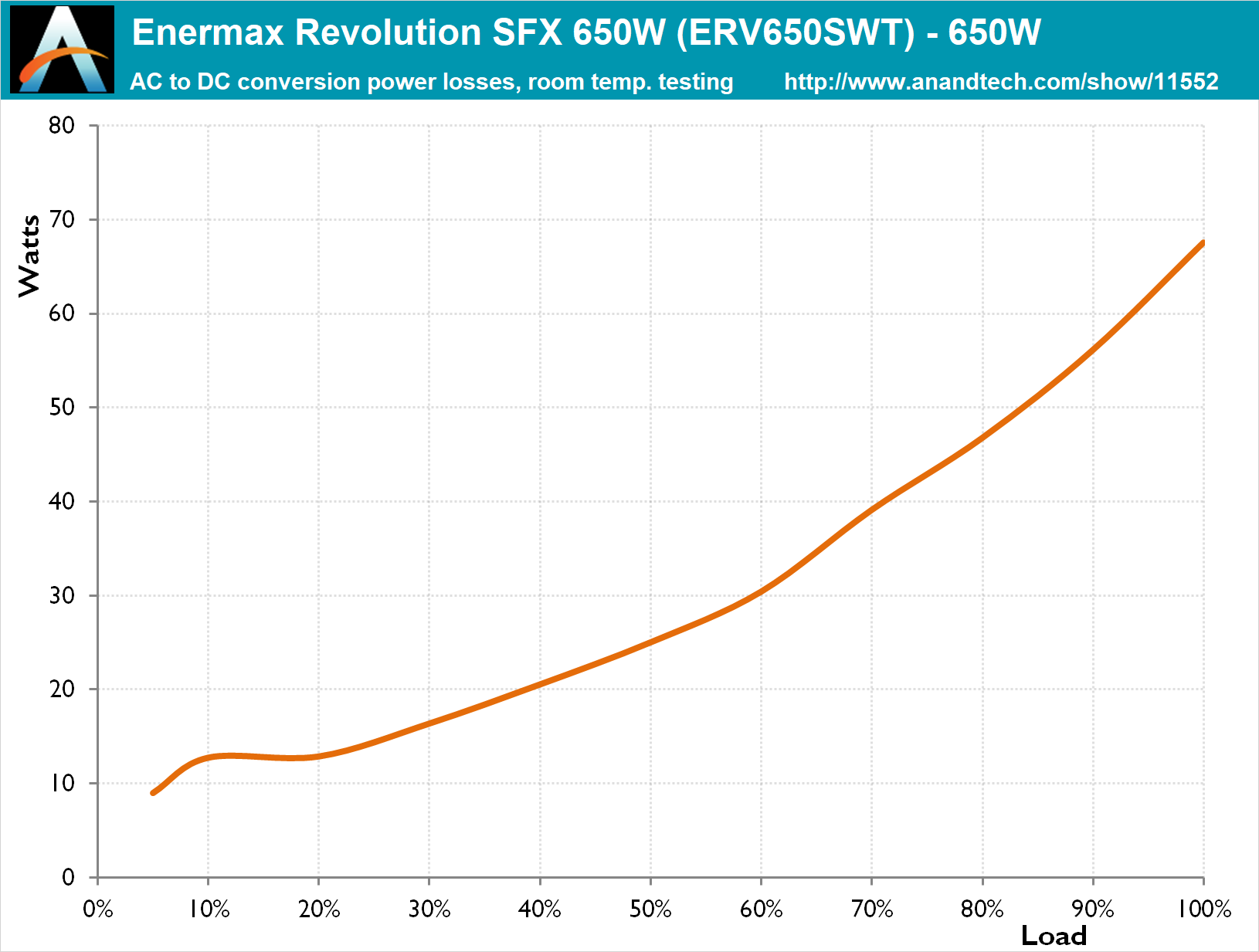 The small, thin fan of the Revolution SFX will be audible as soon as it starts. Its speed increases almost linearly in relation to the load, reaching noise levels that we consider uncomfortable for everyday use when it becomes heavily loaded. Assuming that it will be powering a powerful dual-GPU gaming system, the game's sound effects are likely to mask the noise coming from the PSU, assuming that the user does not want to be discreet.