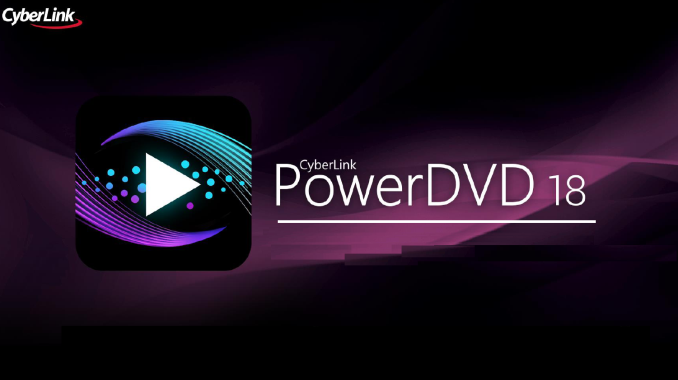 CyberLink's PowerDVD 17, introduced in April 2017, was the first software player to bring UltraHD Blu-ray playback to the PC market (albeit, with plenty of hardware restrictions). We also took it for a hands-on test drive in our article on building a 4K home-theater PC setup. CyberLink made PowerDVD 18 official a few weeks back. While the major features - UltraHD Blu-ray playback and support for virtual reality head-mounted devices (VR HMDs) - remains essentially the same, the company has introduced a number of interesting value additions.
On the home-theater front, PowerDVD 18 brings the ability to play back Blu-ray titles on non-16:9 displays without letterboxing.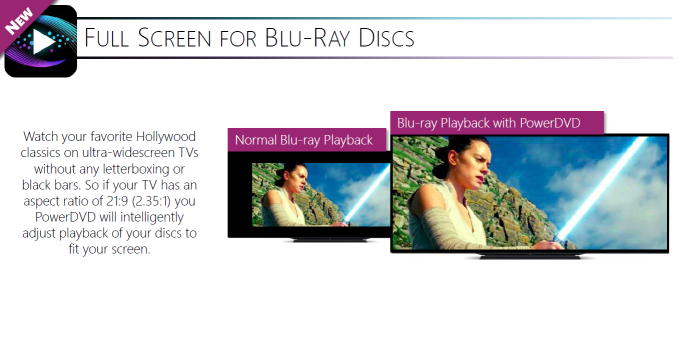 While PowerDVD 17 could play back HDR Blu-ray titles, it unfortunately didn't support HDR from online sources such as YouTube. PowerDVD 18 addresses that with support for YouTube HDR playback. This is thanks to the addition of VP 9.2 support (the codec used in the WebM HDR files).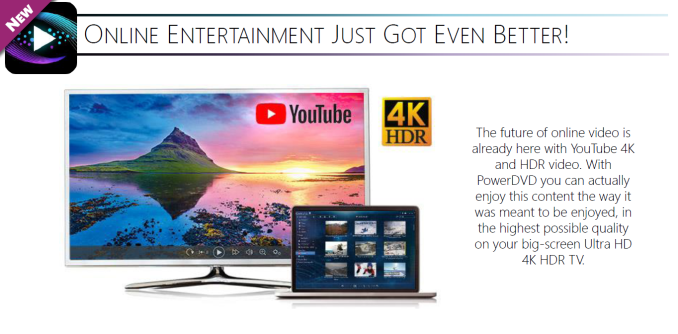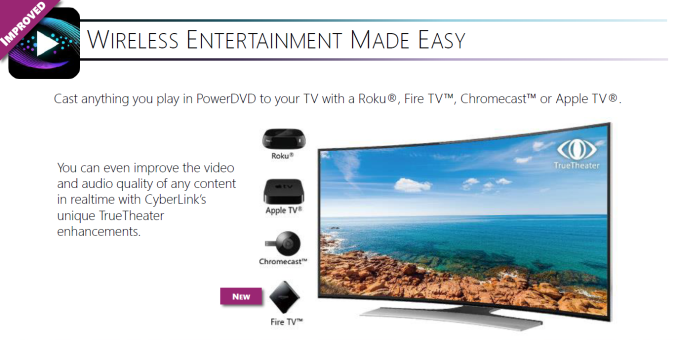 PowerDVD 18 also improves on support for 'casting' devices. In addition to the existing support for Roku, Apple TV, and Chromecast, CyberLink has also added Fire TV to the mix. This makes it possible for users to simply cast the video being watched on a PC or notebook using PowerDVD 18 for playback on a TV to which the target media streamer is attached. This path can also take advantage of the TrueTheater pciture quality adjustments possible using the PowerDVD playback engine.
Yet another interesting feature for consumers using PowerDVD in a non-home-theater setting is the new 'always on top' functionality that allows the playback window to be always visible irrespective of the current focus window.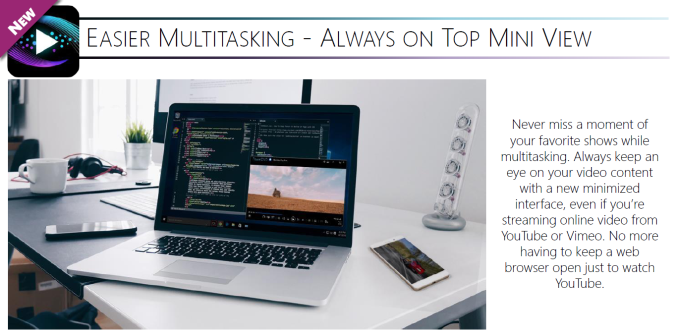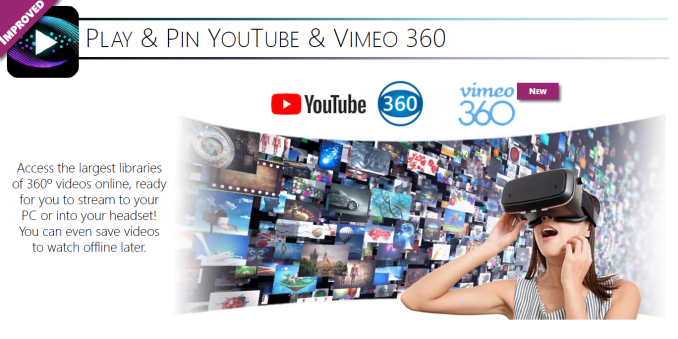 360° video support is also improved, with Vimeo 360 added to the YouTube 360 functionality available in PowerDVD 17. 360° videos can also have all available pixels viewed simultaneously using multiple PiP (picture-in-picture) playback views, each with a 120° field of view (as shown in the slide deck extract below)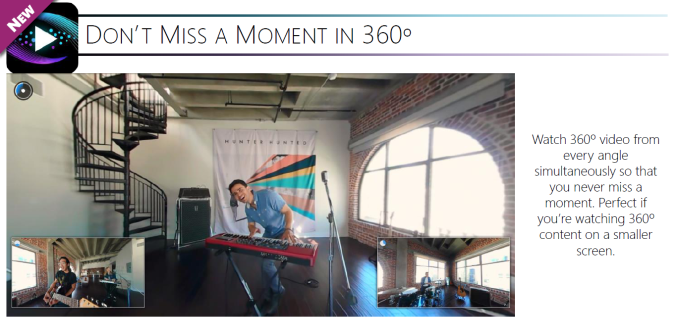 PowerDVD 18 also includes support for mixed-reality devices with the Power Media Player MR. The software comes in three flavors - Ultra, Pro, and Standard. The differences between them are available in the 'Version Comparison' table included in the gallery at the end. The Ultra, Pro, and Standard versions are priced at $100, $80, and $60 respectively. Like PowerDVD 17, we also have a Live subscription that can be opted for on either an annual ($45) or quarterly ($15) basis.
CyberLink's PowerDVD is the only game in town for consumers looking to play back physical Blu-ray discs on a PC. With the release of PowerDVD 18, it is clear that the company is trying to bring in more features that might tempt consumers who are not interested in the UltraHD Blu-ray playback feature alone. Particularly, the tri-view solution for 360° videos and seamless support for VR / MR devices are not features readily available in other media player applications. Whether it has been successful on that front or not is yet to be seen, but, for those looking for a software UltraHD Blu-ray player, CyberLink PowerDVD 18 is the only choice in the market.
Source: CyberLink