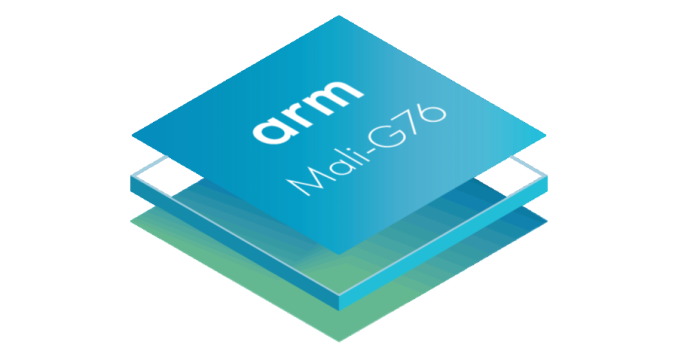 Section by Andrei Frumusanu
It's been two years since Arm announced their first "next-generation" GPU architecture based on Bifrost and alongside with it its first implementation the G71. Following its release in the first products the GPU was off to a very shaky start as the G71 was quite a disaster in the Kirin 960 and Exynos 8895 as both GPU implementations blew past their power budgets in severe manners.
This year's G72 was a much more reasonable product as it offered up to a 100% improvement in efficiency in the Kirin 970 and Exynos 9810, putting the G72 a lot nearer to the performance and efficiency targets that the Bifrost architecture was promised to achieve.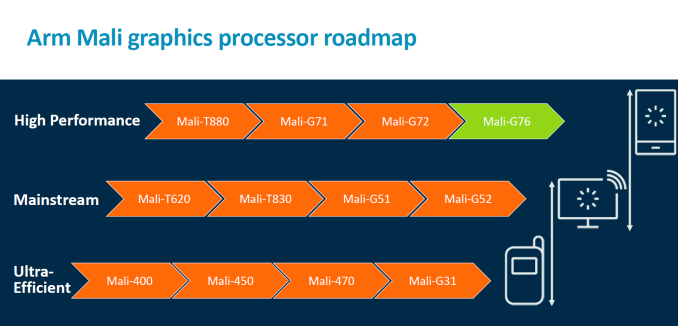 Today's Arm announces the follow-up to the G72 and the latest offspring in the Bifrost family: The Mali G76. The targets of the GPU IP should be pretty clear: Improve performance, efficiency and area and try to catch up with the competition as much as possible.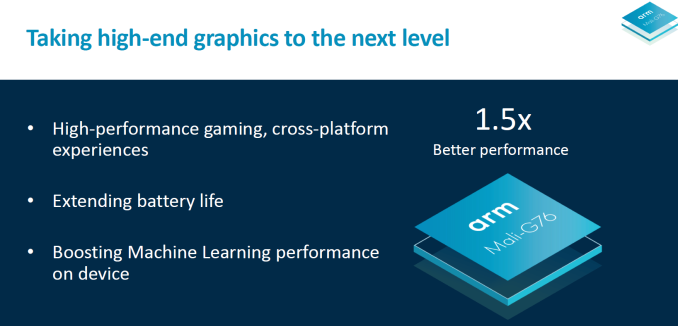 Overall what Arm promises for the next generation of SoCs using the G76 on a new TSMC 7nm process is a 50% increase in performance versus current generation devices.
In terms of apples-to-apples comparisons, we see three key metrics that are improved: A 30% improvement in performance density is the first one. What this means is that either for the same area, the new GPU will perform 30% better, or for the same performance, the vendor can shrink the GPU space on the SoC.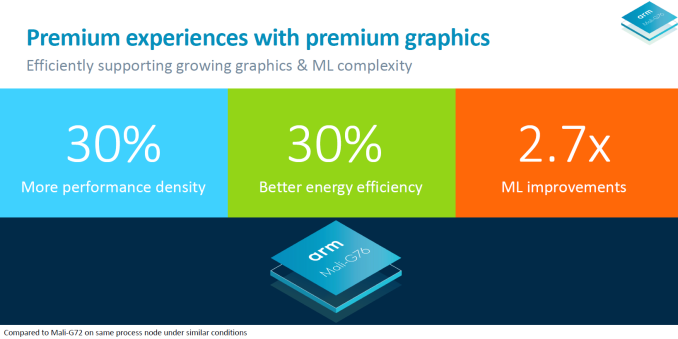 The new GPU promises a 30% microarchitectural efficiency improvement thanks to a consolidation of the functional blocks of the unit. Efficiency is particularly something Arm needs to focus on in regards to Mali as we've seen a few missteps over the last year or two and the competition from Qualcomm in the GPU and 3D gaming space is particularly fierce.
Finally, there's a quoted 2.7x improvement for machine learning inferencing applications thanks to the inclusion of new dedicated 8-bit dot product instructions.