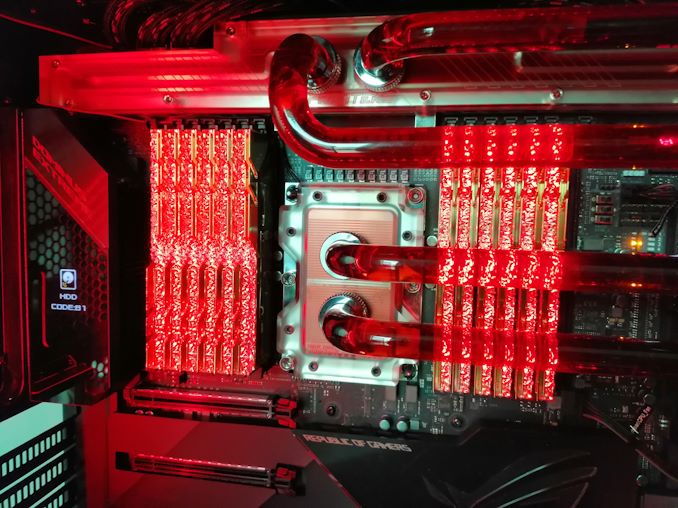 One of the interesting elements to Intel's unlocked 28-core Xeon W-3175 processor launch was that the motherboard options to support this processor were minimal. At present only ASUS and GIGABYTE have shown designs for it, and the GIGABYTE model is still a few months from production. As a result, most reviewers ended up with the ASUS ROG Dominus Extreme for the chip. At the time of the launch, the MSRP for this motherboard was not yet determined – ASUS had told us that the units they had shipped were only to OEMs at this point, and they were still looking into retail availability. Ultimately in our review, we guessed that the motherboard would be around $1500. It would appear that Newegg is now listing the motherboard at $1800.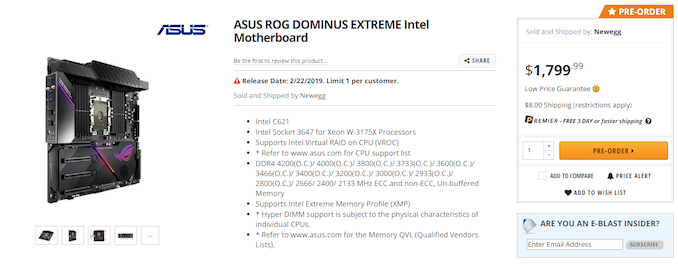 The ASUS ROG Dominus Extreme has basically let ASUS run wild with motherboard design. There are plenty of enthusiast features as well as extreme overclocking features on this board, and it stands in a field of one – if you want to use the Xeon W-3175X, there is no other option on the market at this point. It offers full support for the W-3175X, comes with a 32-phase power delivery with additional power delivery cooling, additional power connections for the CPU and motherboard, multiple M.2 drive support and multiple network connectivity options, plenty of fan headers and SATA ports and dual U.2 ports as well. It is well kitted out for any enthusiast willing to spend $1800 on a motherboard then $3000+ on a processor.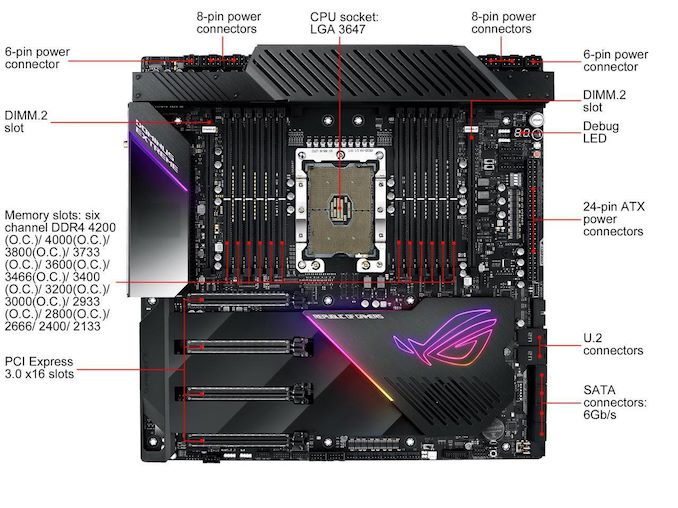 It should be pointed out that ASUS has updated its CPU support list for this product. When it was announced, we were told that it was only expected to support the W-3175X. But this motherboard uses the LGA3647 socket standard for the Xeon Scalable processor line, as well as the same chipset, and so there are now a few Xeon Scalable supported parts.

With the latest BIOS 0409, this motherboard will support the Xeon Platinum 8170 (a 26 core part), the Xeon Gold 6142 (16 cores) and the Xeon Gold 6138 (20 cores). I fully suspect that as time goes on, ASUS will enable support for other Xeon processors as well. It should be stated however, that this motherboard is a very expensive LGA3647 motherboard for these locked processors.
Based on recent news about DRAM, Corsair offers four 192GB memory kits from $1585, and G.Skill offers a total of eight memory kits, with both companies offering up to DDR4-4000 speeds.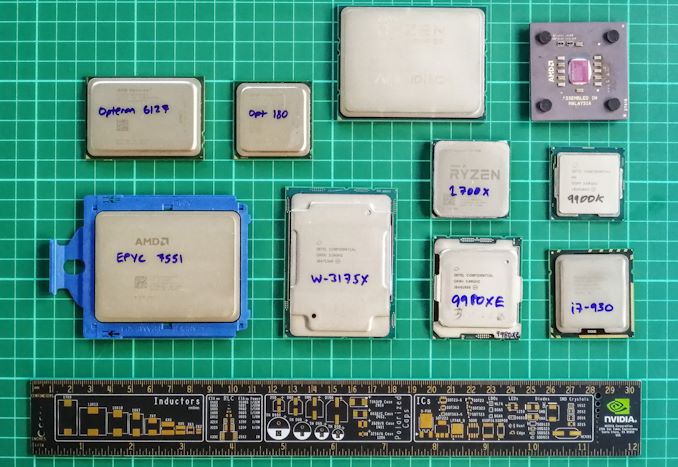 For the ASUS ROG Dominus Extreme, Newegg lists the $1799 price with $8 shipping, and pre-order with a release date of February 22nd. There will be a limit of 1 per customer. It is not known how many Newegg will get in stock, or what is contained in the box.
Related Reading