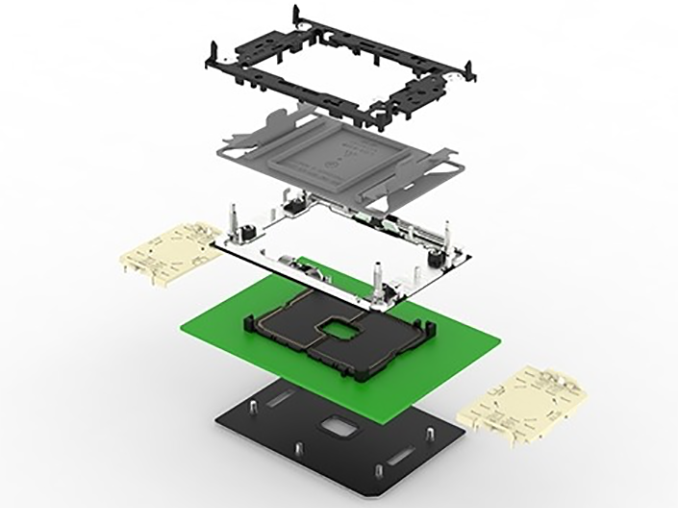 TE Connectivity, a maker of various connectivity solutions, has introduced its newly-developed LGA4189 sockets for Intel's next-generation Xeon Scalable processors supporting PCIe Gen 4. The products have been validated by Intel and are therefore ready for production of motherboards aimed at next-gen servers. It is worth noting that we already know some Cooper Lake systems are already deployed at large companies, suggesting that some LGA4189 sockets have been validated already.
TE offers LGA4189-4 and LGA3189-5 sockets (which are called Socket P4 and Socket P5), appropriate backplates, compatible bolster plates, mounting mechanisms, and dust covers. As discovered previously, Intel's next-generation Xeon Scalable processors in LGA4189 packaging will feature a native eight-channel memory controller and PCIe 4.0, with at least eight channel memory on standard configurations.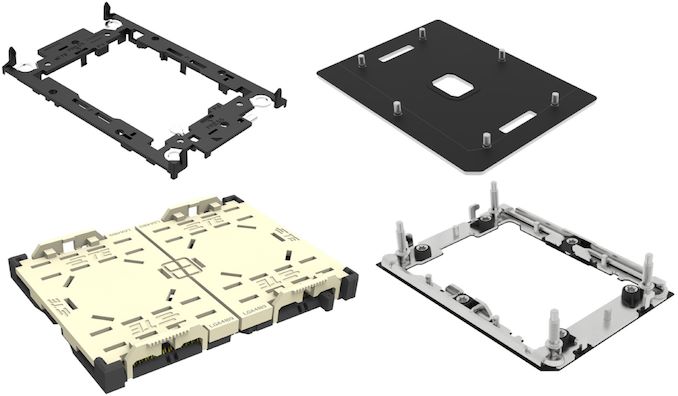 One interesting thing to note is that TE Connectivity will offer Intel's LGA 4189 socket in two versions: the LGA4189-4 (branded as Socket P4) and the LGA4189-5 (branded as Socket P5). Being a socket maker, TE indicates that key features of Socket P4 and Socket P5 are the same: they have the same pin count, the same 0.9906 mm hex pitch, the same SP height of 2.7 mm, and the same mounting mechanisms. Meanwhile, the company does not disclose why Intel needed two separate 4189-pin sockets. Keeping in mind that Intel will have two next-generation Xeon Scalable processors — codenamed Cooper Lake and Ice Lake — it looks like that the the single-die CPUs and multi-die CPUs will use different sockets and will not be pin-to-pin compatible despite the fact that they are going to use the same platform.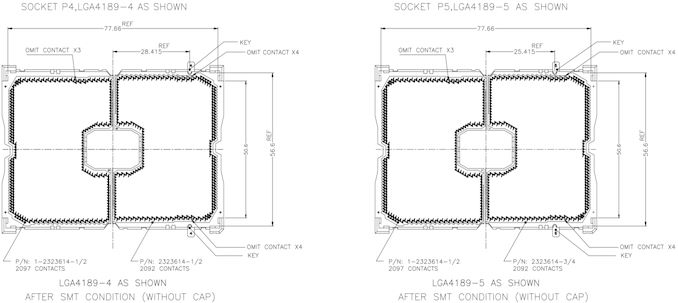 A 4189-pin socket that has to provide sufficient 56-core power and support ultra-fast interconnections is extremely complex to build. TE is currently "one of the few manufacturers that can provide sockets and hardware" for Intel's next-gen server CPUs, the company said. Meanwhile, TE says that its LGA4189 hardware is now available to interested parties, such as server makers.
Related Reading
Source: TE Connectivity