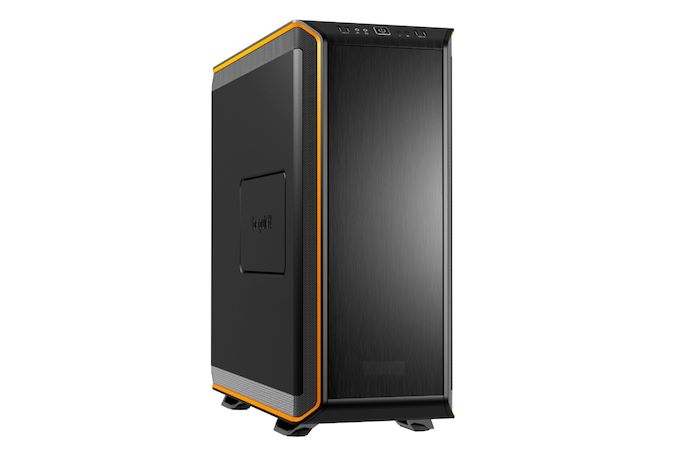 One of the critical elements to all these new server-class Arm processors is availability. We are not yet at the point where these chips are freely sold on the open market: anyone who wants to use them needs to buy a server (or a rack of servers), or rent a cloud instance. One of the benefits of x86 in this space is that users can write code for x86 servers on other easily accessible hardware, then port it up to the big server iron. Well now it seems that one of the Arm licencees playing in the server space has a workstation based product in the hands of distributors ready for software developers to cut their teeth on the hardware.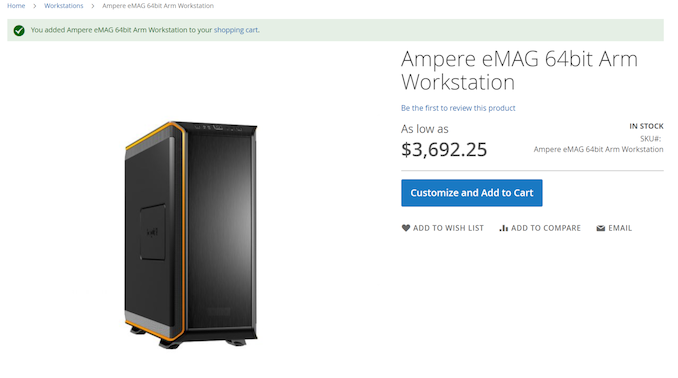 Over at Avantek, the Ampere eMAG 64-bit Arm Workstation is a single socket workstation design offered in an XL-ATX chassis with up to 512 GB of DDR4-2666 as well as an NVMe drive and some SATA ports. There are onboard video outputs from the IPMI interface, or a PCIe 3.0 x8 expansion slot could add in something else (assuming drivers are available).
The workstation is only offered with a single CPU SKU, the eMAG 8180. This isn't to be confused with Intel's 8180: this one has more cores! The eMAG 8180 is a 32-core design running at 2.8 GHz with a turbo up to 3.0 GHz, with a TDP of 125 W. This is a first generation eMAG, which uses the old AppliedMicro Skylark microarchitecture, a custom design of Arm v8 with 32 MB of L3, 42 PCIe lanes, and eight memory channels.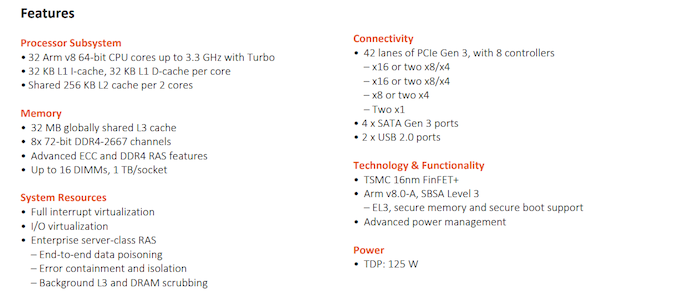 Official eMAG 8180 specifications - note the frequency here is higher.
It looks like the workstation has decreased clocks
Avantek offers the system with three optional graphics cards: AMD FirePro W2100, a Radeon Pro WX 5100, and the NVIDIA Quadro GV100. OS options are variants of Linux: Ubuntu, CentOS, SUSE SLES, and openSUSE.
The base configuration requires the user to select at least a 240 GB SSD and 1x8GB of DRAM, which means a super low (!) price of $2,794.50 for the base model. Users who want a chassis with a window and LED lighting will need to shell out an extra $108, because it isn't a proper workstation with LEDs, right?! A more sensible configuration with the W2100, 64 GB of DRAM, and 4x256GB of SSDs, comes to $4044.60. Validated purchasers can leave a review – so far none have been left. Perhaps we should ask for one for review.
Source: Avantek
Related Reading