GPU Performance
Real-world GPU Performance of the iPhone SE should be pretty much the best on any mobile device on the market right now. Apple's A13 already outperformed any other chipset out there in the iPhone 11 series, and the fact that the new SE now comes with an even lower resolution 1334 x 750 means that on-screen performance will be even better than what you'd experience on an iPhone 11.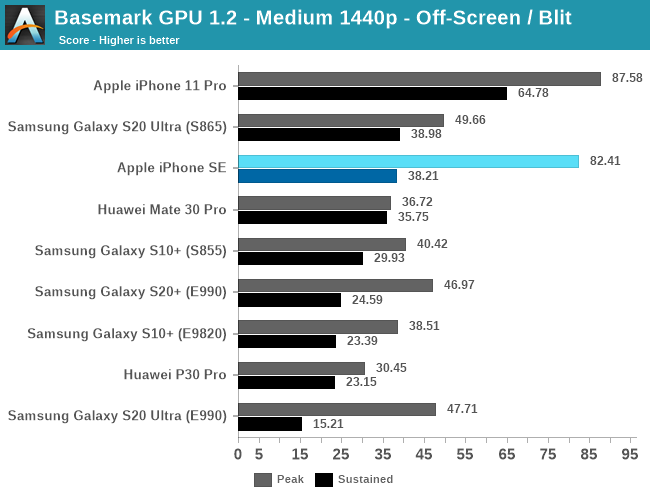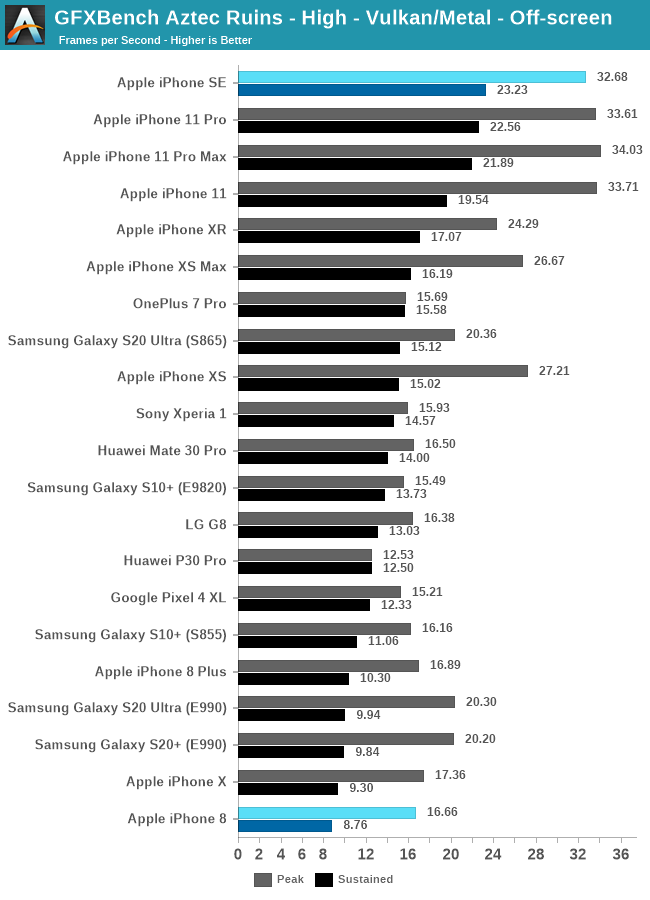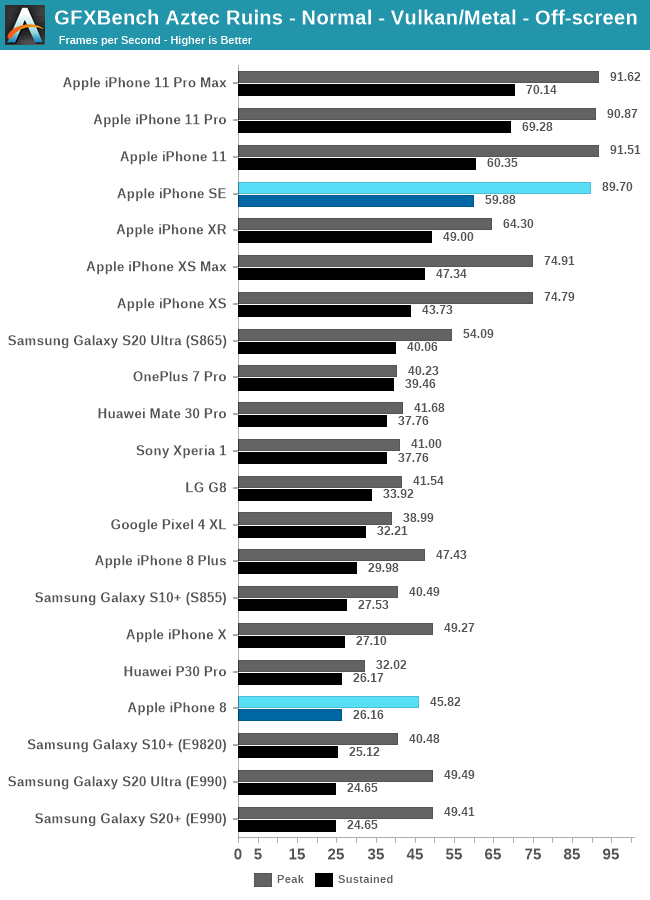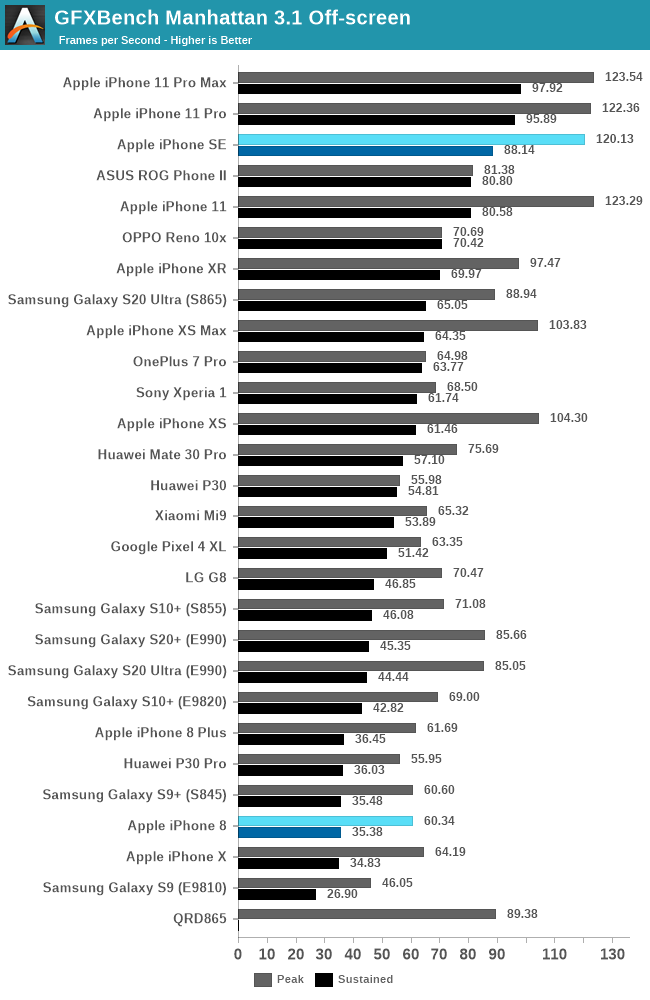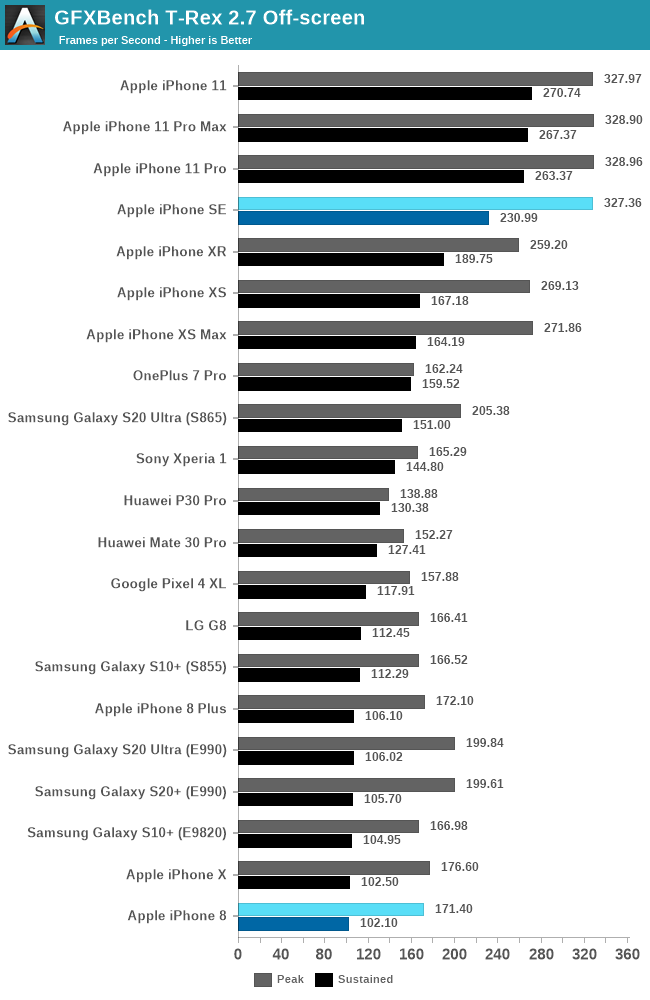 In all our 3D tests, we see peak performance of the iPhone SE be near that of the other A13-powered iPhones, take a few frames here and there. Sustained performance is also extremely respectable, as the phone keeps up with the 11 series in most tests, which is again very impressive given its much smaller form-factor and correspondingly smaller thermal envelope.
Again, because this is a low-resolution screen, I have doubts users will even find real-world workloads that actually stress the phone enough for it to dip below V-sync limits, meaning when it comes to gaming, it's going to be a incredibly future-proof phone – as long as you have the battery capacity for gaming.
Compared to the iPhone 8, even though we're "only" talking about 2 generations difference in the SoCs, the new iPhone SE is essentially double, in some cases more than double, faster than the A11-based counterpart.