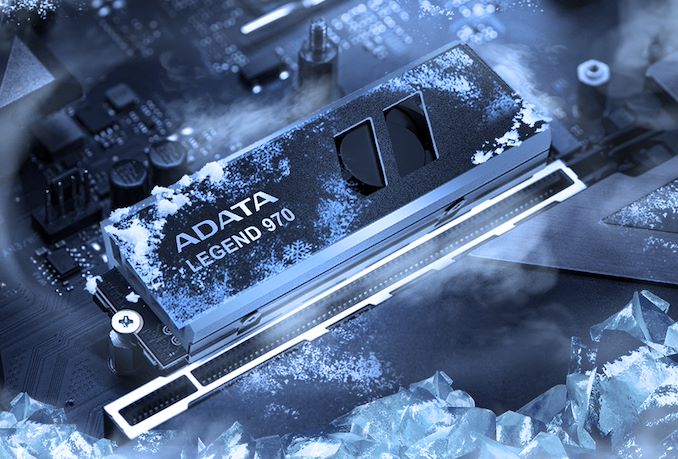 Adata has introduced its first PCIe 5.0 SSD, the Legend 970. A Phison E26-based design, the Legend 970 pairs Phison's high-end controller with a sophisticated active cooling system that promises predictable performance even under high loads. The Legend 970 SSD is aimed at high-performance desktops that can take advantage of fast storage devices.
Adata's Legend 970 drives come in 1 TB and 2 TB capacities and are rated for an up to 10,000 MB/s sequential read/write speed as well as a 1.4 million random read/write IOPS, performance levels in line with those of many current-generation enterprise-grade SSDs. The drives fully support all modern SSD technologies that one comes to expect from a contemporary drive, including SLC cache, Low Density Parity Check Code (LDPC) error correction, and AES 256-bit high-level encryption.
Like other PCIe Gen 5 SSDs available now, the Legend 970 product uses Phison's PS5026-E26 controller. As for memory, the drives use Micron's 232-layer TLC NAND with a 1600 MT/s interface.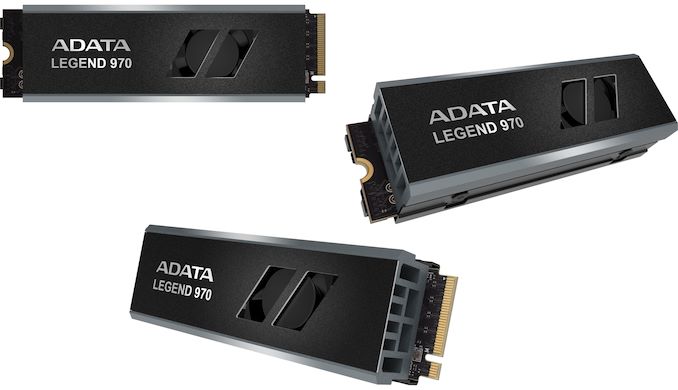 One of the key selling points of Adata's Legend 970 is its cooling system, which although a bit on the bulky side of matters, is designed to be robust enough to keep the drive from thermal throttling even under high, sustained loads. Though at 80.6×24.2×17.9mm in size, the resulting SSD is decided a desktop part – and even then the drive will need a fair bit of clearance to fit.
Adata's iniital Legend 970 SSD will eventually be joined by at least one other PCIe 5.0 SSD as well. The company's XPG division is working on their NeonStorm SSD, which uses a self-contained liquid cooling system, and is rated for read speeds of up to 14GB/second (thanks to TLC NAND with a 2400 MT/s interface).
Adata's Legend 970 drives will come with a five-year global warranty. The company hasn't published any pricing information, though we'd expect the drives to be more or less in line with other first-generation PCIe Gen5 SSDs.
Source: Adata