Apple just pushed out a slew of updates to its WiFi related products which we've covered and reviewed already, including the AirPort Extreme and Time Capsule. The latest update brings the Base Station firmware version to 7.6.1, and adds performance fixes as well as iCloud remote access for attached disks. From the release notes:
This update is for all 802.11n AirPort Express, 802.11n AirPort Extreme and Time Capsule models. It fixes an issue with wireless performance and provides support for remote access to an AirPort disk or a Time Capsule hard drive with an iCloud account.
I've just updated my own AirPort Extreme and 802.11n AirPort Express, and we'll update if we see anything major. The other part of the update includes AirPort Utility 6.0 which matches the style and theme of the recently released AirPort Utility for iOS. Thus far the update seems to be primarily aesthetic, though a number of old options panes have been consolidated in some places.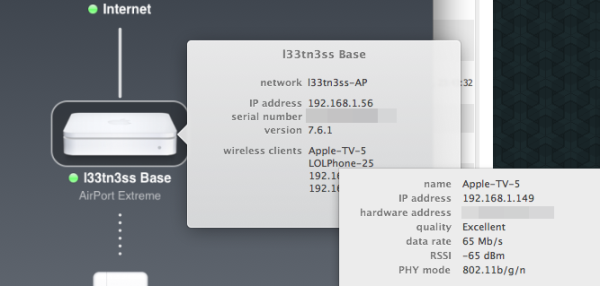 One notable change is the repositioning of the wireless client RSSI graph, which now gets reported after clicking on the base station as a pop-up. Interestingly enough, older AirPort devices will be configured using AirPort Utility 5.6 going forwards, and it's in this client that you can access options absent in 6.0, including the logs and wireless client graphs.
We're playing around with the updates and will update soon with more details. Both updates are currently available over Software Update.