Application and Futuremark Performance
Intel's Core i7-2700K is a relatively known quantity, as we've reviewed systems with overclocked Sandy Bridge processors in them many times before. Suffice it to say, the iBUYPOWER Erebus GT should prove to be plenty fast where the CPU is concerned. As mentioned previously, the AMD Radeon HD 7970 is also the fastest single-GPU card currently available, giving the Erebus GT a substantial amount of graphics horsepower without the potential headaches of a multi-GPU solution. Finally, the SandForce-based SSD should carry the Erebus GT the rest of the way in our PCMark benches (though 240GB SF-2281 SSDs would benchmark slightly faster thanks to the additional NAND die).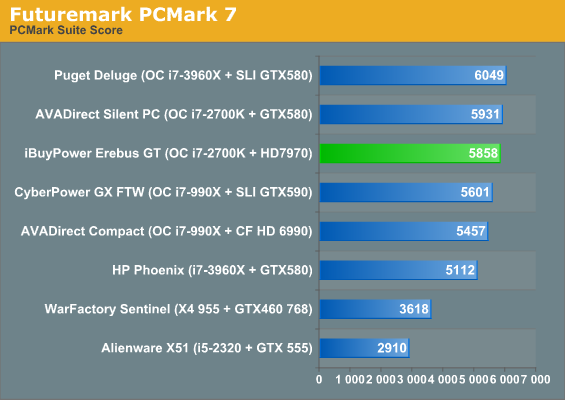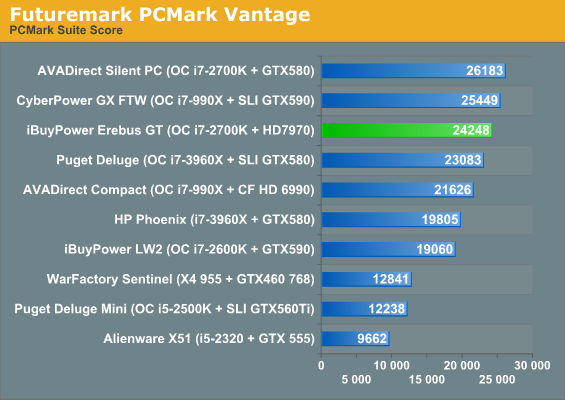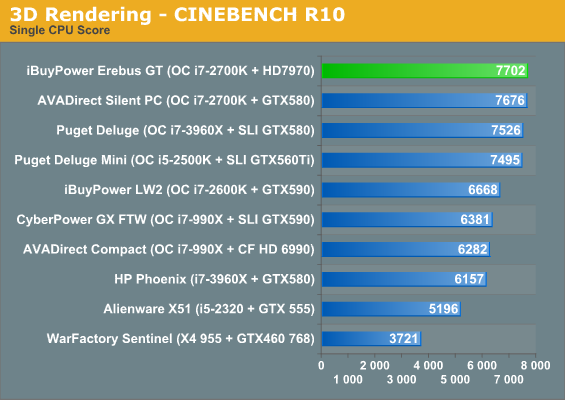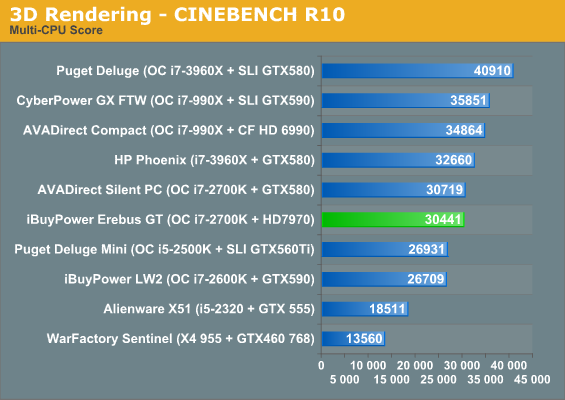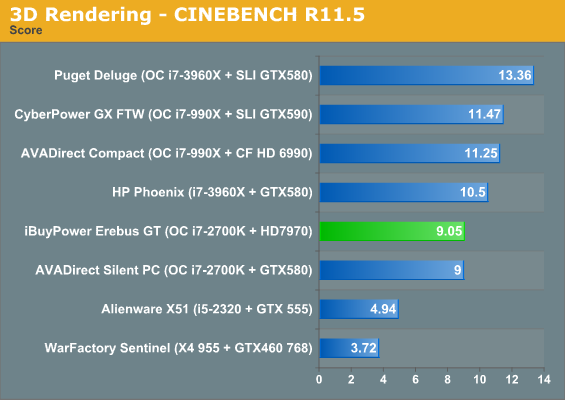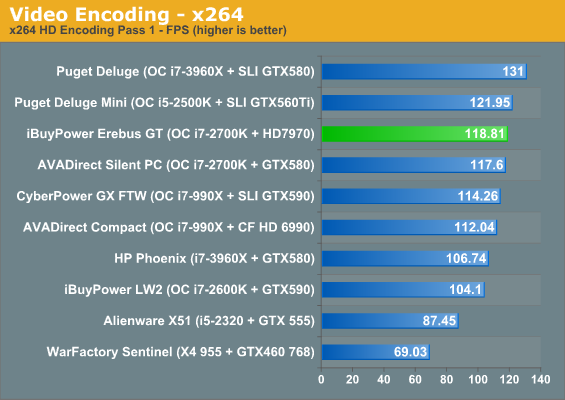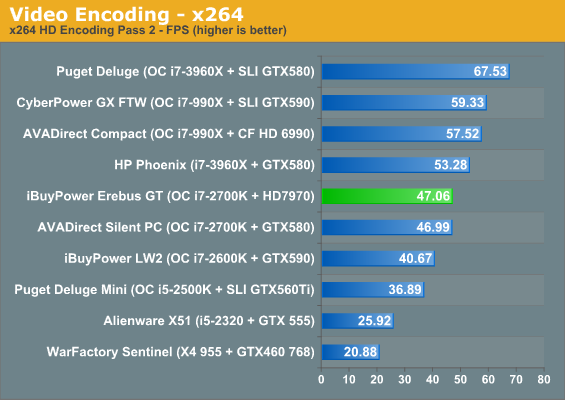 All of the results line up pretty much exactly where you'd expect. The Erebus GT's 4.6GHz overclock on the i7-2700K allows it to hang with AVADirect's system, while benchmarks that benefit from more than four cores (and eight threads) allow Gulftown and Sandy Bridge-E to shine. The PCMarks continue to dance around the differences between SSDs, but the Erebus GT is still in the ballpark, right where it should be. Just about any of the above systems will prove to be plenty fast for most applications.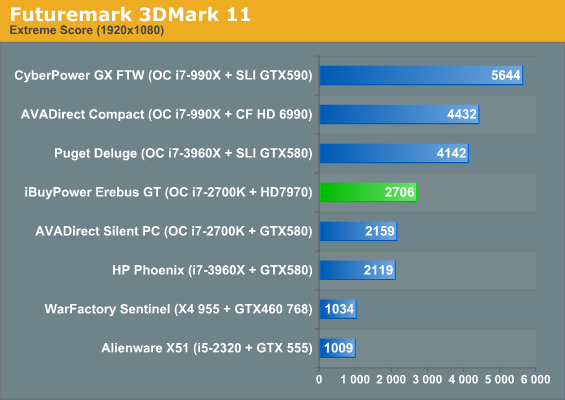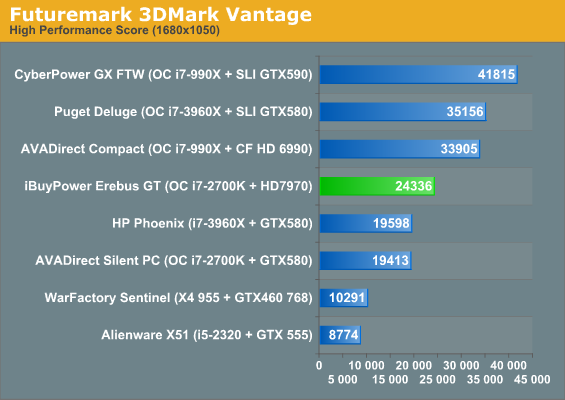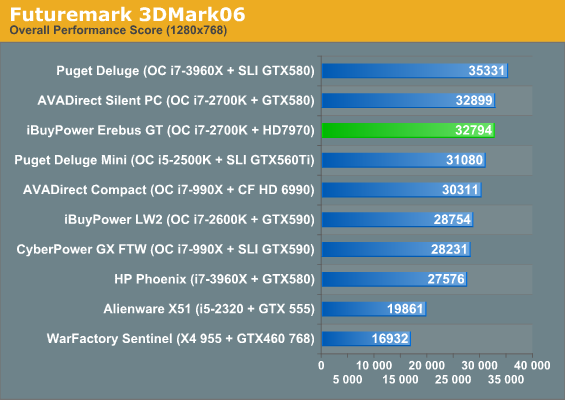 3DMark06 remains essentially CPU-limited while the multi-GPU solutions beat AMD's single-GPU Radeon HD 7970 once the workload shifts to the graphics subsystem. While we would never judge a GPU solely by 3DMark scores, the 7970 still proves its worth by placing well ahead of the GTX 580, a pattern which repeats itself when we get to the gaming benchmarks proper.