Gaming Performance
We're at the point now with high end graphics hardware where even surround resolutions are typically more than playable in all but the most taxing games. As such, 1080p gaming doesn't pose much of a challenge to the GTX 670 in the Origin Chronos, and in many instances we're actually going to be CPU bound even at these very high settings.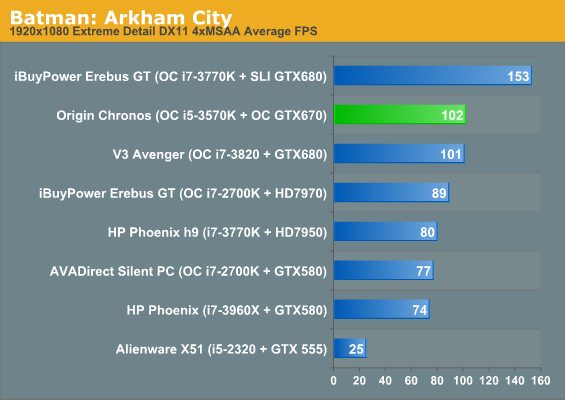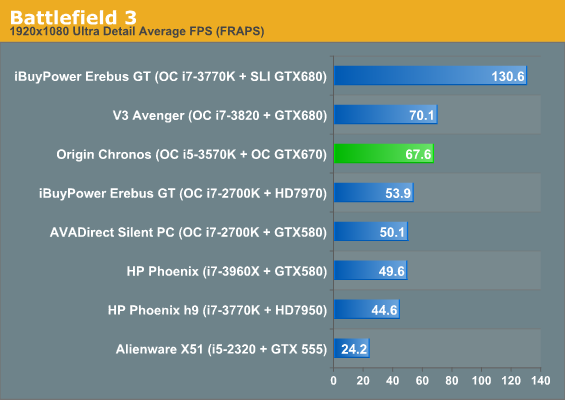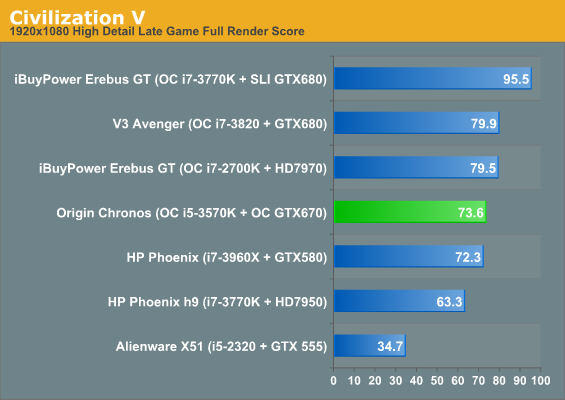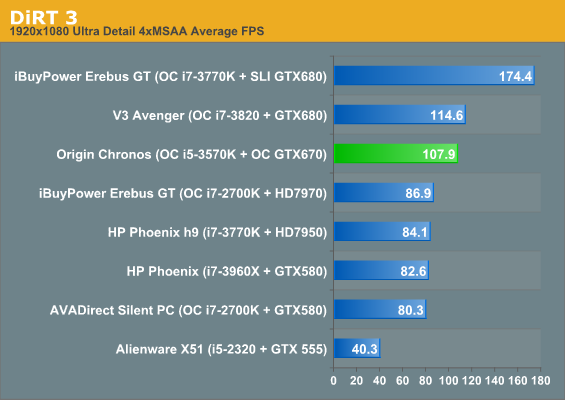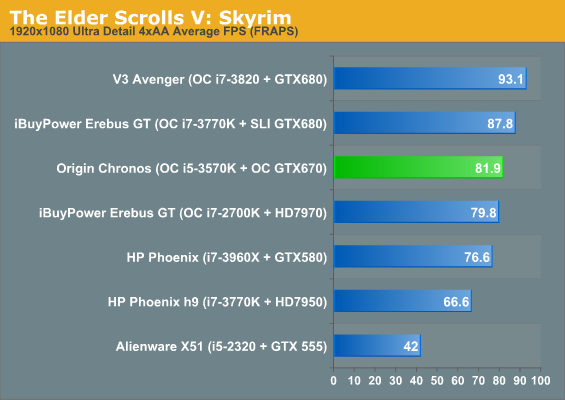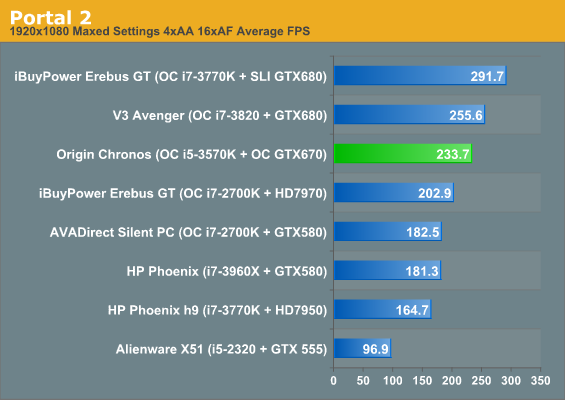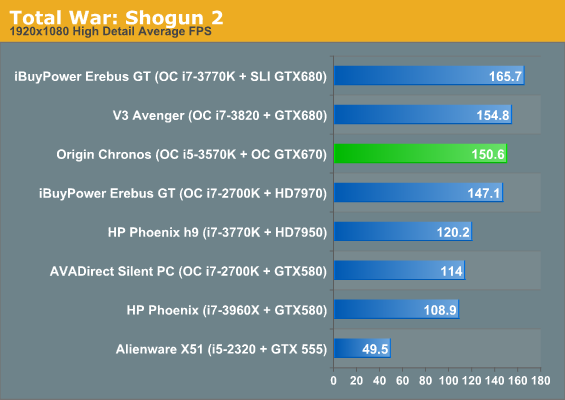 You see what I mean. The most taxing game here is Battlefield 3, and even then we're looking at framerates north of the magic 60fps mark. Everything else is basically trying to maximize both CPU and GPU power as much as possible, and bottlenecks shift from benchmark to benchmark instead of just being consistently GPU limited.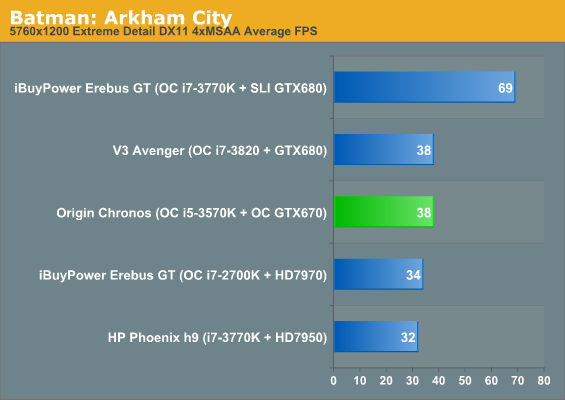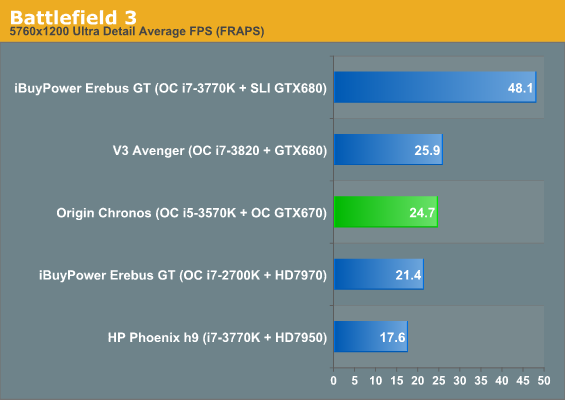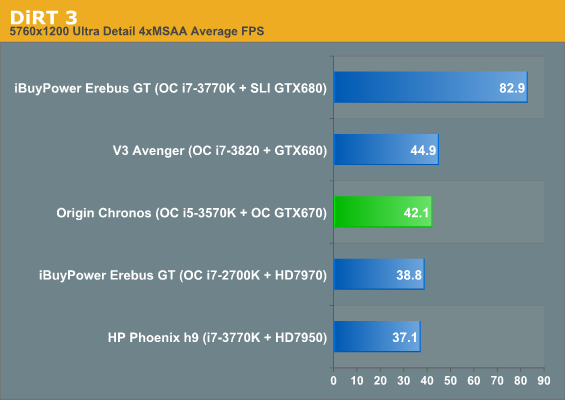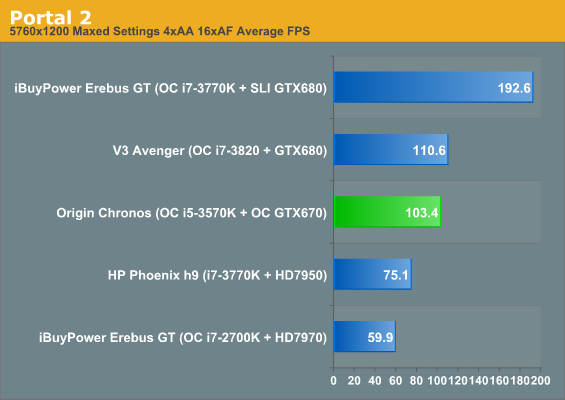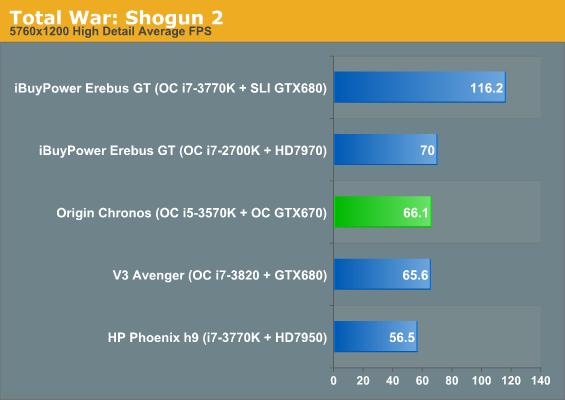 Our surround testing hammers the graphics cards and the result is almost every card falls neatly in line. Notice how the GTX 680 has a very hard time separating itself from the 670, while the 670 in turn hangs with the Radeon HD 7970. If you want to do surround gaming, you can easily do it on the Chronos and will only have to really turn settings down in Batman: Arkham City and Battlefield 3; everything else runs pretty fluidly.