Application and Futuremark Performance
It goes without saying that without an SSD in our review unit, the iBuyPower Valkyrie CZ-17 just isn't going to put in a strong performance against the other notebooks in PCMark. PCMark continues to bias extremely heavily towards SSDs, and while it's true an SSD can appreciably improve the computing experience, PCMark's reflection of this is a matter of some debate around here. That said, upgrades to SSDs from iBuyPower are far, far less expensive than from a major vendor like Alienware, so if you're custom building it may not hurt to stretch your budget a bit.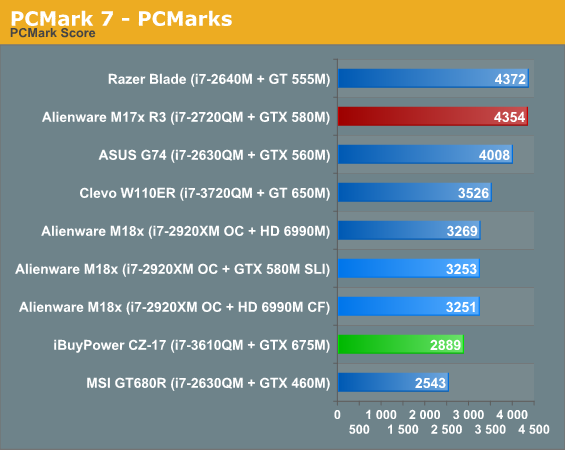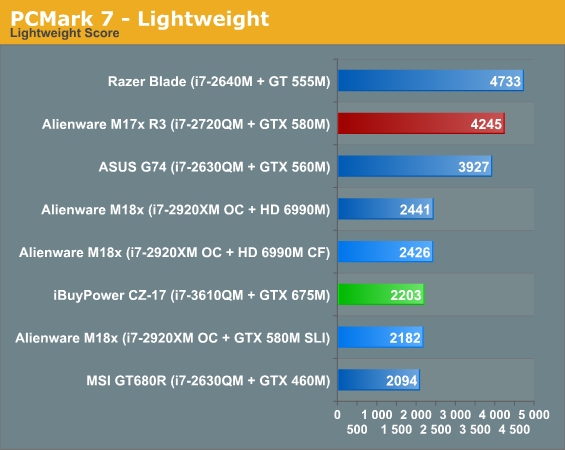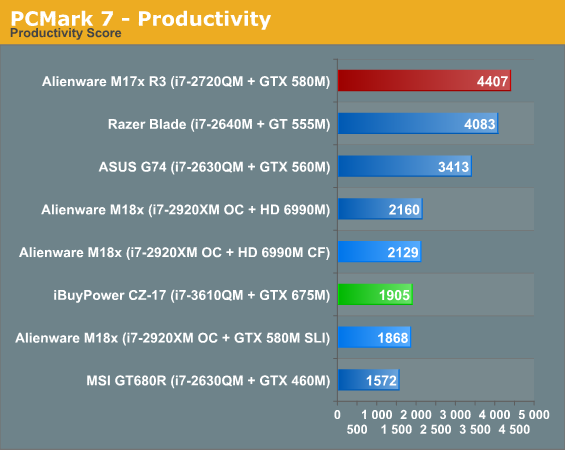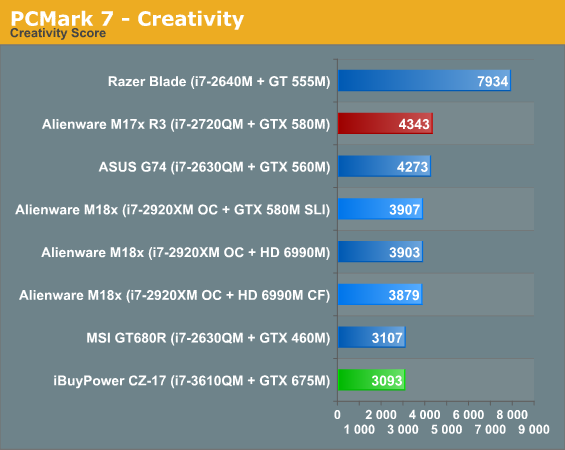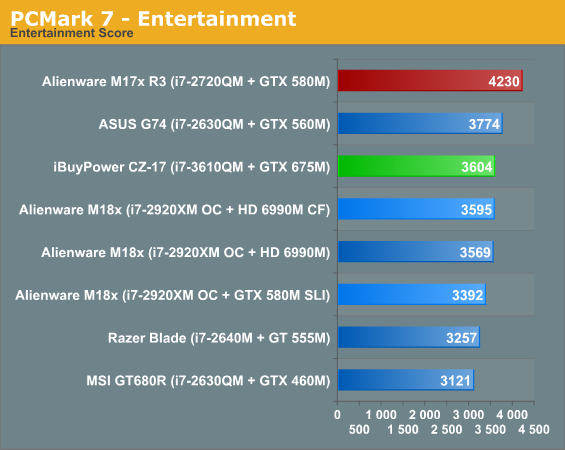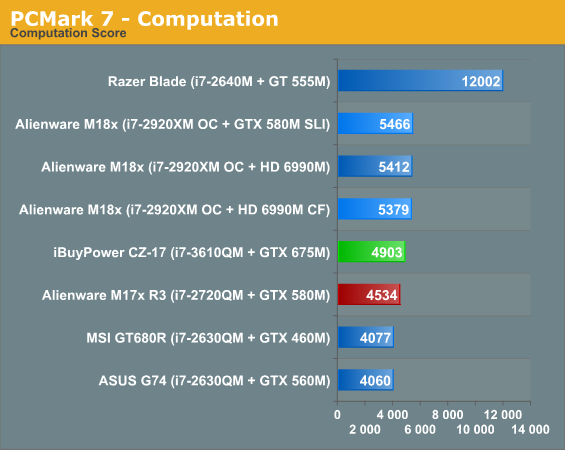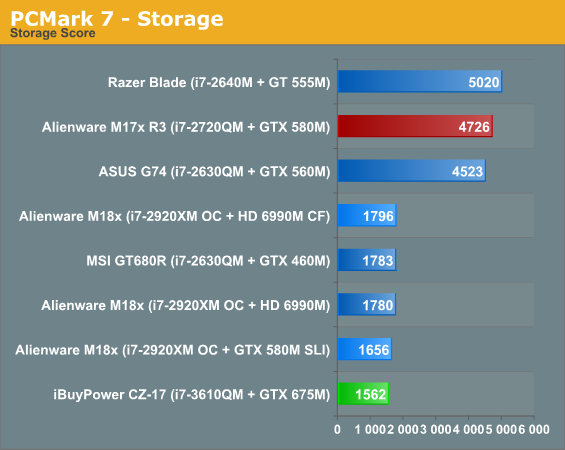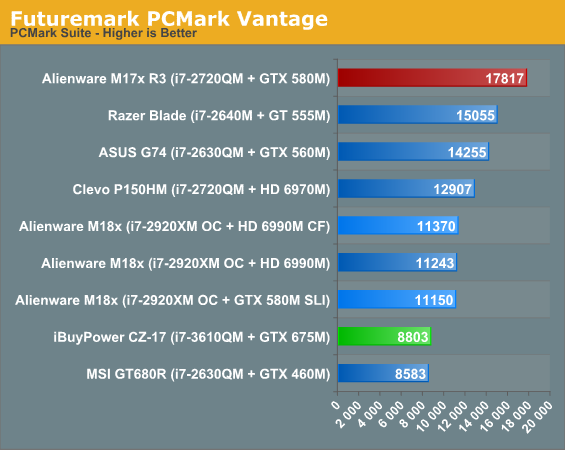 As expected, the PCMark scores range from being alright to a bloodbath. Virtually every other system tested enjoyed a faster storage subsystem than the CZ-17 did. So let's see what happens when we shift the load back to the CPU.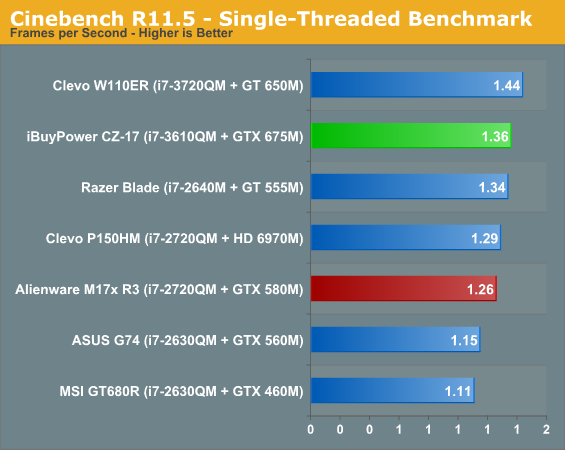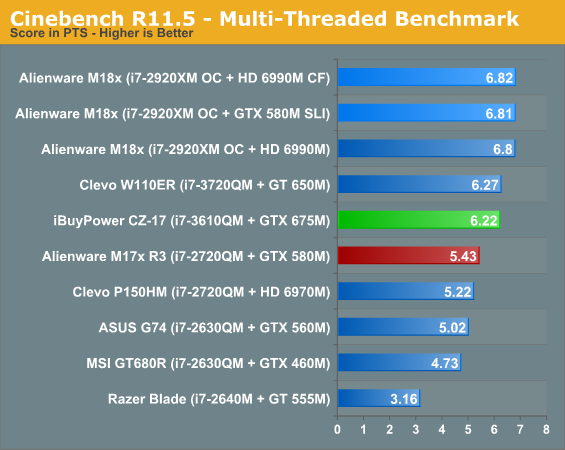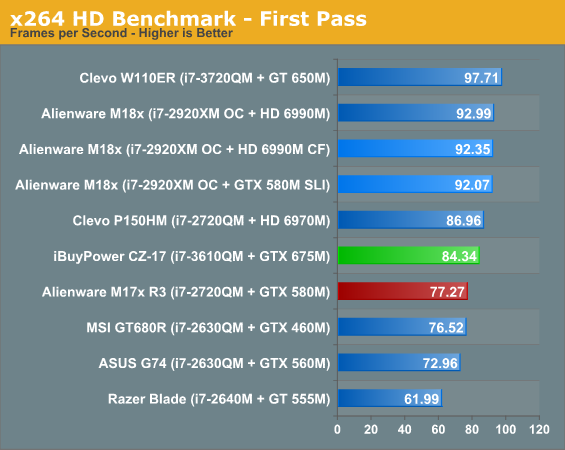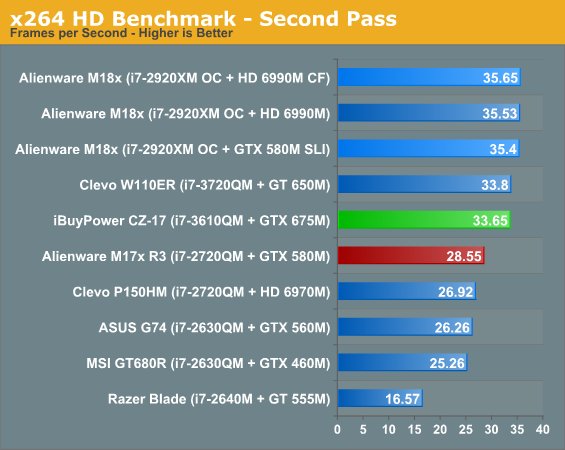 The improvements in Ivy Bridge's efficiency coupled with the higher clocks allow even the entry level i7-3610QM to put in a strong showing.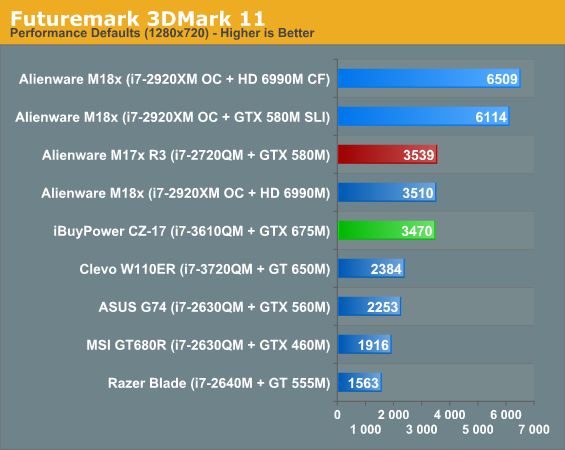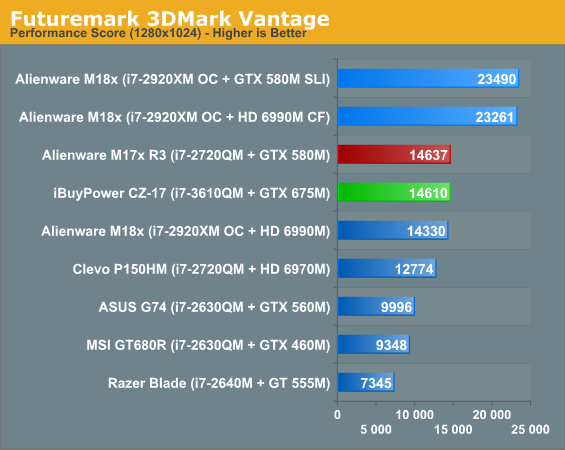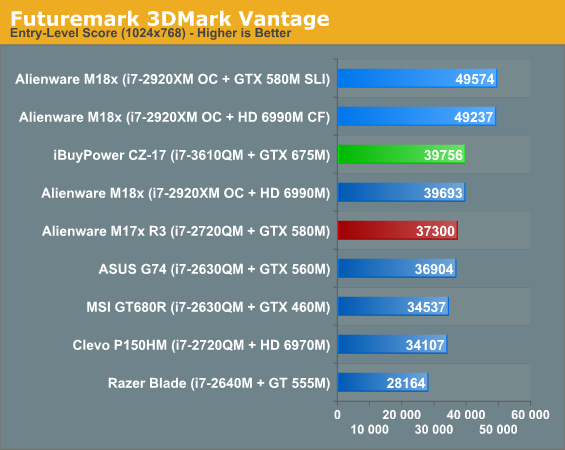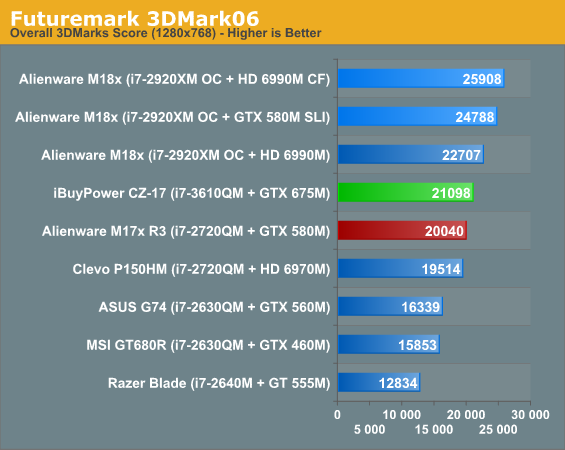 The 3DMark scores, on the other hand, paint a rosier picture. The GTX 675M trades blows with the 580M, essentially boiling down to slight differences in CPU performance and driver optimizations. There's a reason this chip was the top of the heap for a while, but also keep in mind that the CZ-17 is among the least expensive, if not the least expensive, notebooks on this chart. There's an awful lot of value here.