Application and Futuremark Performance
The overwhelming majority of notebooks we've tested with Ivy Bridge have been either based on ULV parts or 45W quad core parts, leaving us with a gap in our information. Thankfully, the Mythlogic Callisto 1512 shipped to us with a 35W dual core chip that starts at a higher nominal clock speed than the ULV kit but also is able to turbo up to higher speeds on the integrated graphics. This should result in a modest performance increase for the HD 4000 and a much more noticeable one on any tasks that are CPU bound.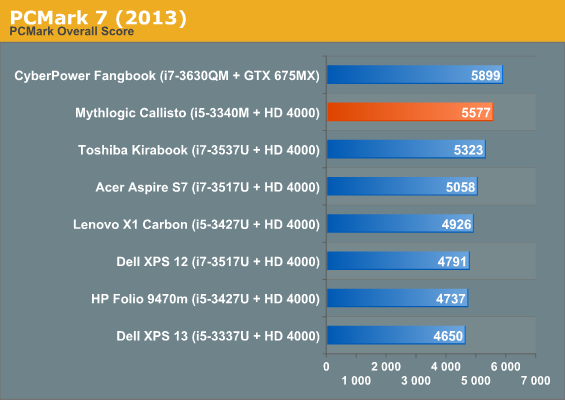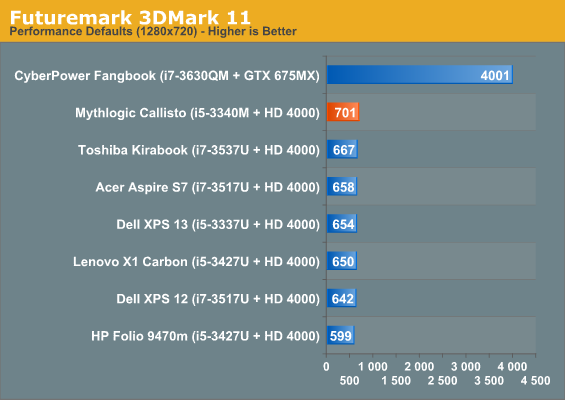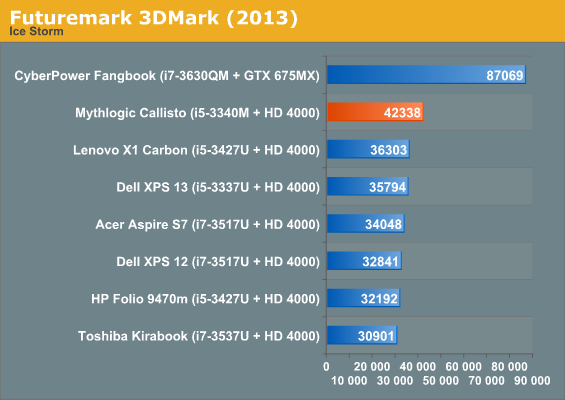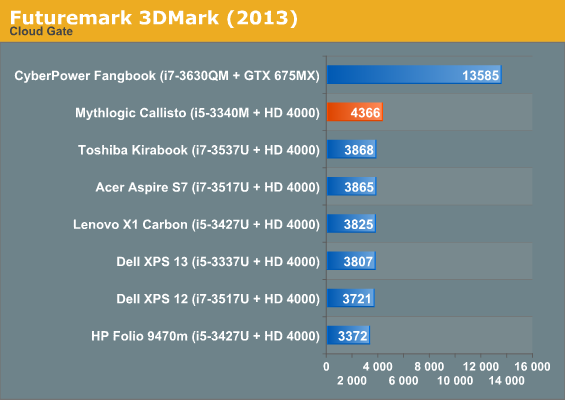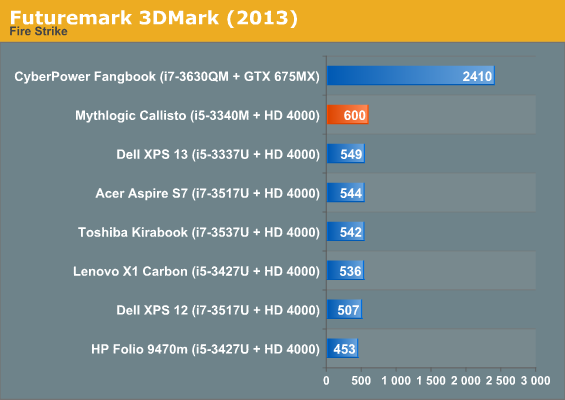 The Futuremark results bear this out. The extra thermal headroom allows the HD 4000 in the standard voltage i5 to run at higher speeds and for longer, giving us a roughly 10%-15% improvement in performance. PCMark 7 benefits from both the stunningly fast Samsung 840 Pro SSD and the increased CPU speed.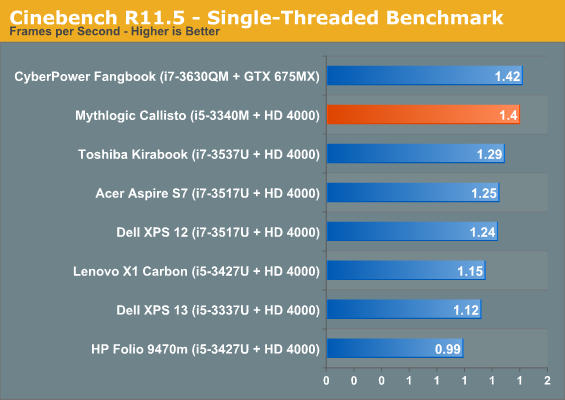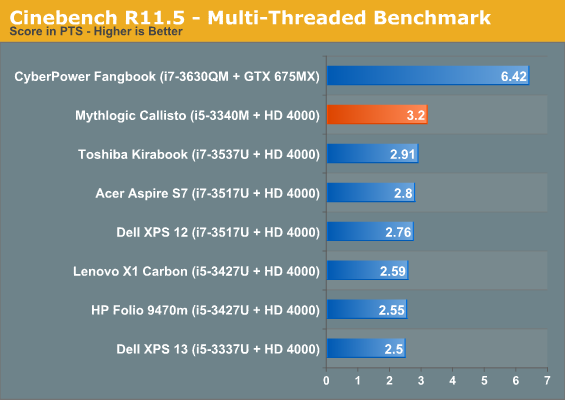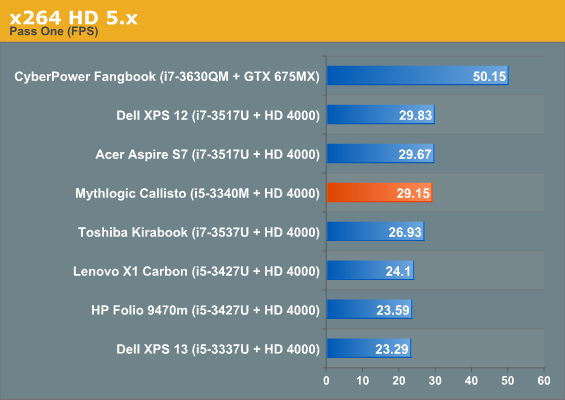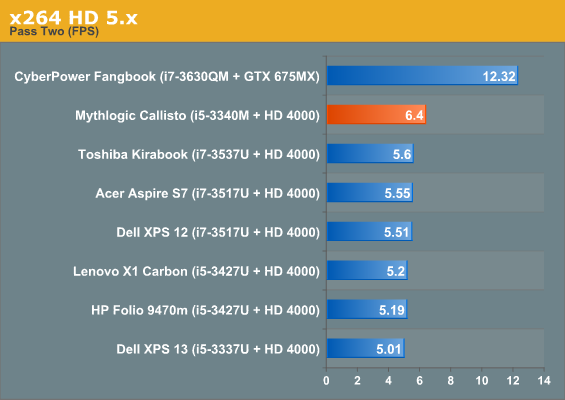 Bounce over to our CPU-limited tests, and the only one that doesn't show a healthy improvement is the first pass of our x264 test. That first pass generally doesn't put the squeeze on the CPU quite as aggressively as the second one does, giving the ULV chips a little more thermal headroom. Once the second pass starts, the standard voltage i5 breaks away.