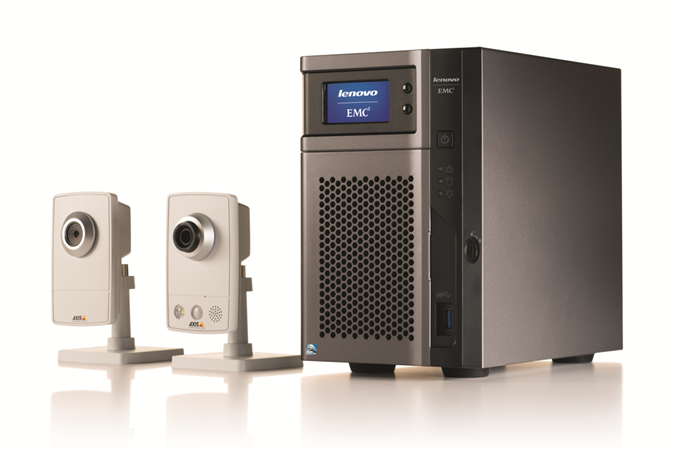 Introduction
Analog CCTV cameras used for surveillance purposes are being slowly phased out by IP cameras. These IP cameras compress video in MJPEG / MPEG-4 or H.264 and send it over Ethernet / Wi-Fi. A surveillance system may consist of multiple cameras. A VMS (video management software) system is necessary to manage these multiple video streams (including real-time viewing and archiving for later retrieval).
Companies such as Swann provide complete NVR systems which bundle a dedicated recorder with hard disk storage and multiple cameras. On the other hand, we have standalone cameras compatible with the ONVIF (Open Network Video Interface Forum) standards. They can interface with third-party VMS solutions which are ONVIF-compatible. These third-party VMS solutions can run on a PC or be an app / add-on for NAS devices.
Over the last few years, we have been working on improving our coverage of network attached storage (NAS) devices. The focus has been on performance, usability and reliability in generic scenarios. NAS units, however, have varied usage modes. With increased surveillance needs (at homes and offices), consumers often end up dedicating a NAS as a network video recorder (NVR). While some vendors such as Thecus and QNAP offer dedicated NVRs, other such as LenovoEMC and Synology tag on NVR capabilities to their NAS models using add-ons. While Synology develops their Surveillance Station in-house, LenovoEMC works with a third-party, Milestone Systems, to add NVR capabilities to their x86-based NAS models.
LenovoEMC provided us with a review unit of the PX2-300D NVR along with two Axis M1031-W IP cameras. The PX2-300D NVR edition is the same as the PX2-300D (specifications below) in terms of hardware. The NVR edition comes bundled with enterprise HDDs (Our review unit had 2x Hitachi Ultrastar 7K3000 HUA723020ALA640 2TB drives). From the firmware perspective, the NVR edition comes bundled with the Milestone Arcus VMS. Four camera licenses are included. Arcus from Milestone Systems is a new Linux-based VMS solution for embedded systems to go along with their XProtect VMS for Microsoft Windows.
LenovoEMC PX2-300D Specifications
Processor
Intel Atom D525 (2C/4T, 1.80 GHz)
RAM
2 GB DDR3 RAM
Drive Bays
2x 3.5"/2.5" SATA 6 Gbps HDD / SSD (Hot-swappable)
Network Links
2x 1 GbE
USB Slots
1x USB 3.0 / 2x USB 2.0
eSATA Slots
None
Expansion Slots
Yes (1 PCIe for Analog PCIe encoder)
VGA / Display Out
VGA
Full Specifications Link
LenovoEMC PX2-300D Hardware Specs
Evaluating a NVR is mostly a subjective qualitative exercise. At AnandTech, we are big fans of Synology's NAS units. Since we had a couple of them lying around, we requested Synology for a Surveillance Station license (4-pack). Thanks to Synology, we were able to obtain a frame of reference while talking about Milestone Arcus in the PX2-300D. In the first section, we will take a look at the setup process and browser-based usage. In the second section, we will take a look at the Android app for surveillance using a smartphone / tablet. We will conclude with a look at some power consumption numbers.