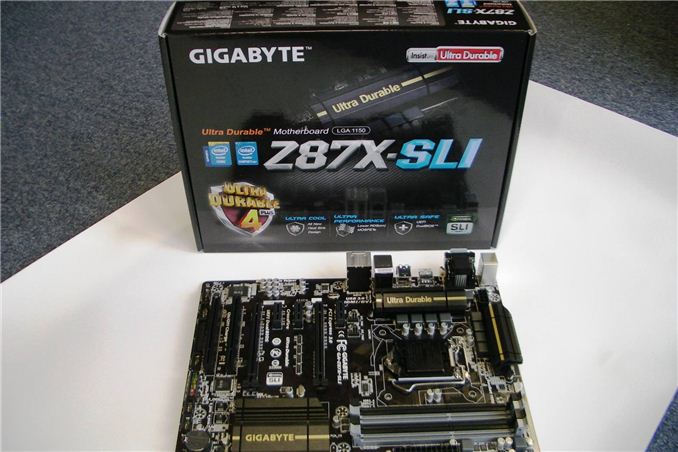 Hearing the name 'Z87X-SLI' took me aback. Z87 supports SLI already, right? Why would a manufacturer need to confirm SLI usage on the Z87 chipset: it is geared up to get the SLI license from day one. What I think GIGABYTE are going for here is a cheaper end SKU with SLI capabilities – the motherboard is devoid of all extra controllers and excess that might appear on more expensive models. There are no extra SATA 6 Gbps ports (six total), no extra USB 3.0 ports (six total), and the power delivery looks like an 8+2 affair, combined with a Realtek NIC, ALC892 audio codec and four total fan headers. The Z87X-SLI is stripped out – the only thing left would be to use a lower end chipset or not use some of the chipset features at all.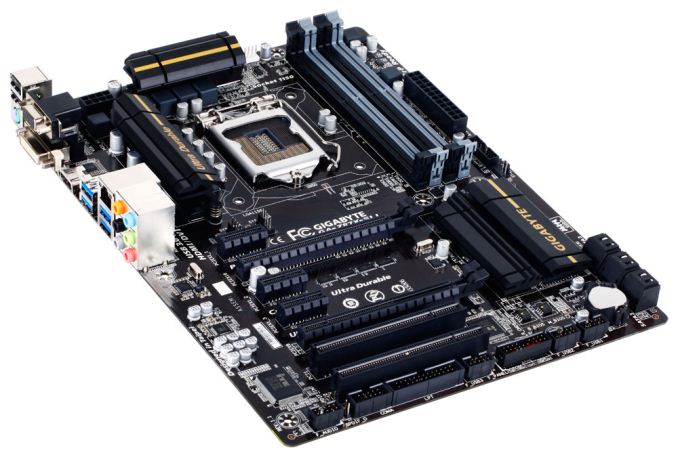 Like all Z87 GIGABYTE boards, it comes with DualBIOS and Ultra Durable 4 as standard, along with their updated BIOS and software package for Z87 which we reviewed with the Z87X-UD3H. In actual fact, looking at the UD3H alongside this Z87X-SLI shows that it is a stripped down version. Clearly there is a customer that is looking for a basic overclockable + SLI Z87 model in the market.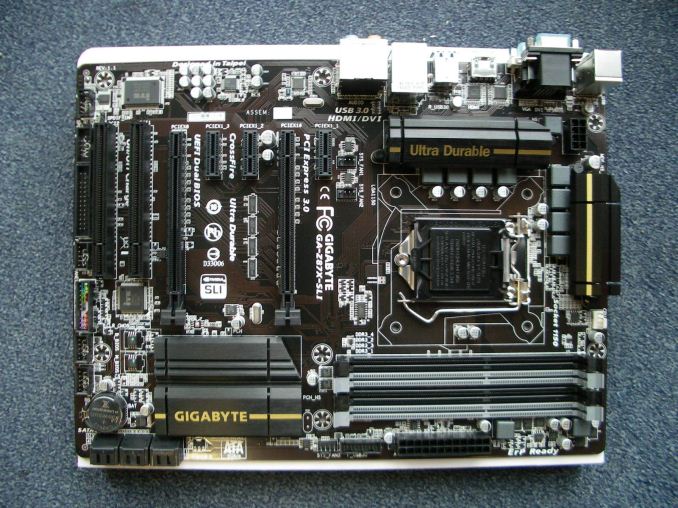 Pricing for the UK is set to be £95 (inc VAT), which means US pricing would be around $130. That puts it in the firing line of several Z87 Gaming motherboards as well as a few of the Z87 ITX models as well.
Source and Images from GIGABYTE UK on Facebook.