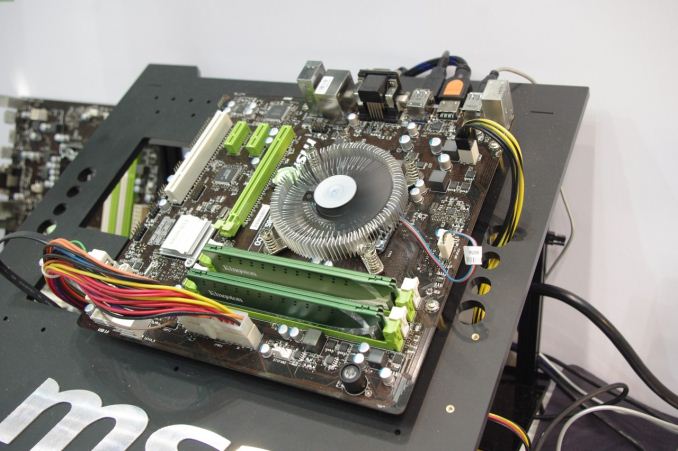 At Computex this year, the MSI booth featured a range of new motherboards branded 'ECO', with the emphasis on minimizing power output while still retaining a level of functionality. Today we received the official announcement for the range, which will initially encompass three models: the H97M ECO, the B85M ECO and the H81M ECO. Each of these models will be in the micro-ATX form factor, offering one PCIe 3.0 x16, two PCIe 2.0 x1 and one PCI slot. At this point in time all the PCBs are in black, rather than the white edition we saw at Computex which might come at a later date.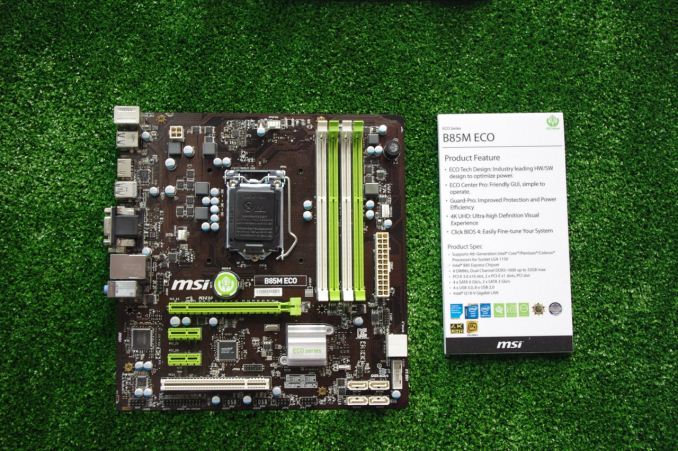 All three models use a simple power phase design without the need for a heatsink. As none of these chipsets support CPU overclocking, MSI only has to deal with TDP allowances. In our initial Computex coverage, reader TiGr1982 commented that these motherboards should throw up an image at boot if an S or T low power processor was not detected – it would be interesting to see if MSI would implement such a feature.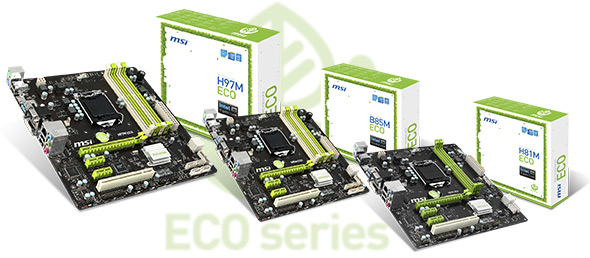 Each motherboard uses Intel NICs, USB 3.0 and six SATA 6 Gbps, except the H81 which uses two SATA 6 Gbps plus two more SATA 3 Gbps ports due to chipset limitations. The H81M ECO also uses only two DRAM slots, whereas the others have four. MSI is branding its ECO range as a 40% power saving, while retaining 100% performance and stability. The main feature to help this is their ECO Center Pro software, which allows users to switch off ports and slots not being used. For example, PCIe slots with no cards, or disabling USB ports/NICs/fan headers as required thus saving extra milliwatts.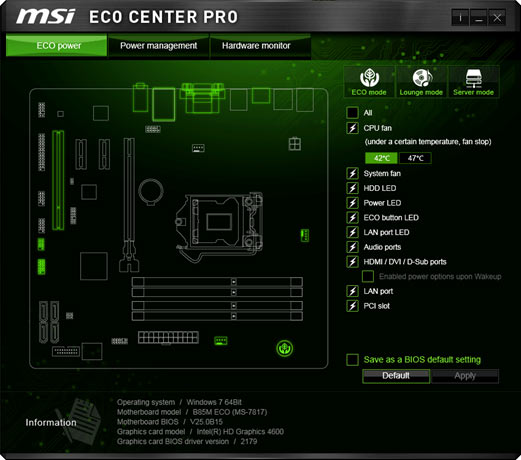 MSI's overclocking motherboards over recent generations have included an OC Genie button on board, and for the ECO range this turns into the ECO Button which helps reduce power usage. The button is also toggled in the BIOS, and MSI retains its Military Class rating for these new products.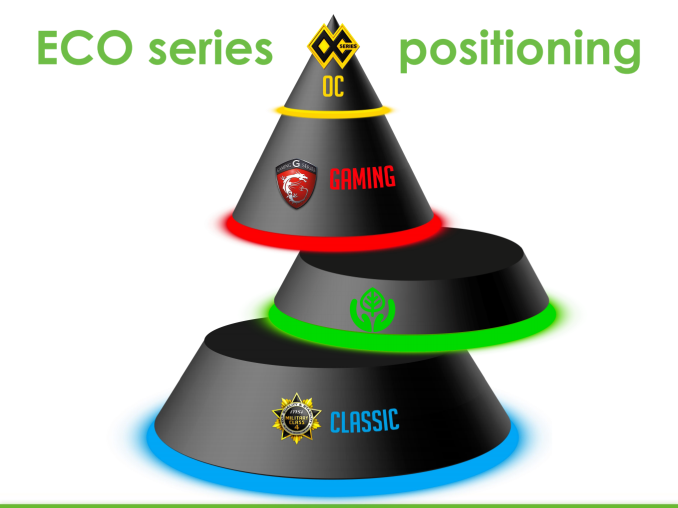 The ultimate ECO board might be a severely stripped down mini-ITX motherboard with the bare essentials, with an integrated processor and DDR3L, however for custom build PCs there has to be that balance of configurability and power saving. MSI is focused on small business, data center and system integrators for its range.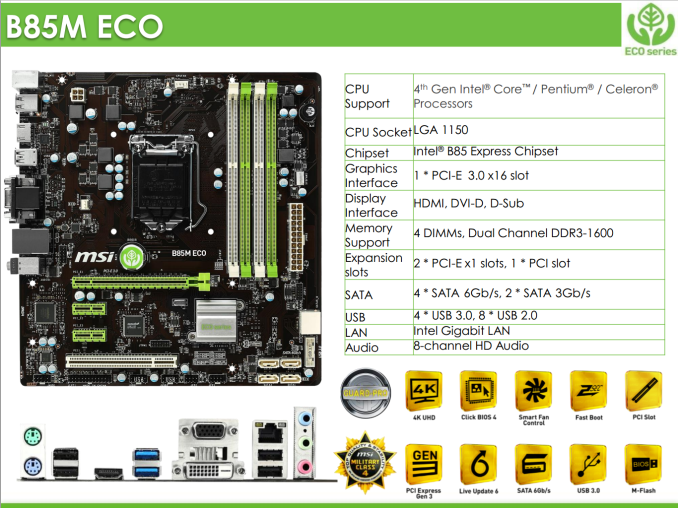 I am currently awaiting release dates and pricing for these new models. Product pages are not available online yet, but I will update this post when I have links and information.
Addition:
Just got word of MSRPs for North America. The H97M ECO will be $90, and the B85M ECO will be $75. It looks like the H81M ECO will be for SIs only or for other markets.