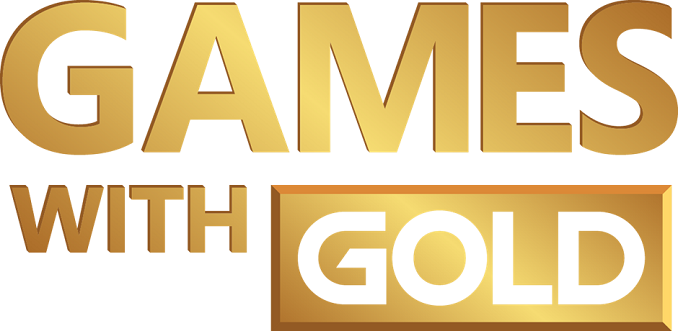 February is almost upon us, and with that, we can get a look at the upcoming games for the Xbox Games with Gold program, which provides free games to Xbox Live Gold subscribers. Unfortunately, owners of the Xbox One have pretty consistently only gotten one new game per month, with the previous game generally being made available as well. Hopefully this will change in 2015 as the game inventory for Xbox One continues to grow.
Xbox One
#IDARB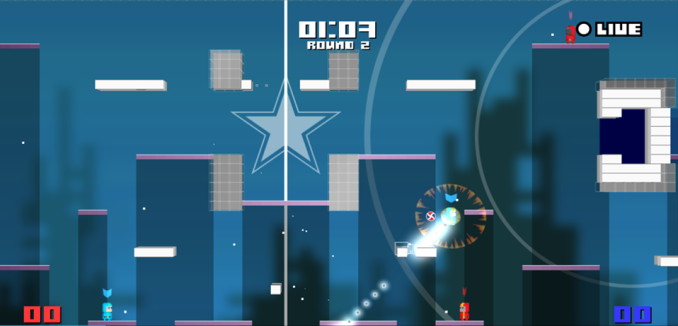 Xbox One owners get the multiplayer game #IDARB, which is a fast paced soccer style game, where players compete either locally or online to score goals in a multi-level environment. It has some issues, such as you can only play online multiplayer with the same number of people you have in the room with you (ie, if you have two local, you can play a 2v2 online game) but it has some insanely fast gameplay, especially with more players. Other Ocean is the development team, which used crowd-sourced ideas to develop #IDARB into the high speed game that it is. The game has a Metascore of 77 right now on Metacritic, and will normally sell for $14.99 on the Xbox store. This game is a new launch title, which is always good to see as the free game for the month.
Xbox 360
Brothers: A Tale Of Two Sons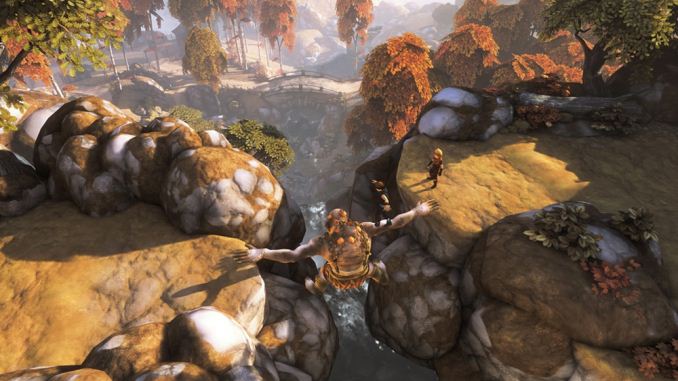 First up for the Xbox 360 is the puzzle based platformer game Brothers: A Tale of Two Sons, which was developed by Starbreeze Studios. This third-person adventure game has the gamer playing as both brothers, each controlled by one of the analog sticks, and each brother has their own strengths and weaknesses which have to be utilized to move through the levels. It was released on Xbox Live Arcade in August 2013, and won the Best Xbox Game award at the 2013 VGX Awards. Metacritic has this game listed as an 86 Metascore, and 8.6 User Score, so if you have not tried this one out yet, it would be a great one to pick up. Brothers: A Tale of Two Sons It will be available February 1st to February 15th, and normally sells for $14.99 on the store.
"Guide two brothers on an epic fairy tale journey from visionary Swedish film director, Josef Fares and top-tier developer Starbreeze Studios. Control both brothers at once as you experience co-op play in single player mode, like never before. Solve puzzles, explore the varied locations and fight boss battles, controlling one brother with each thumb stick. This is one journey you will never forget."
Sniper Elite V2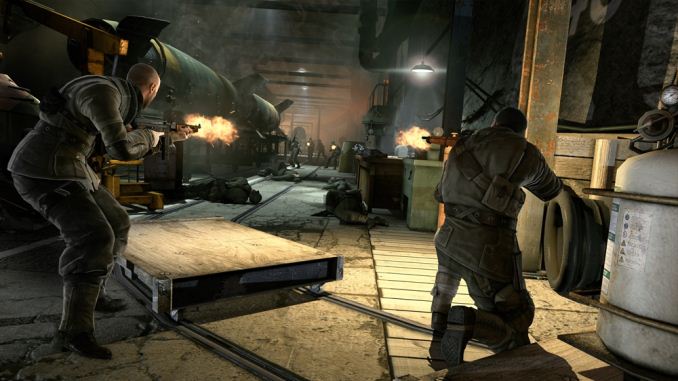 The second game available for the Xbox 360 is the World War II sniper game, Snipre Elite V2. This tactical shooter was developed by Rebellion Oxford, and originally launched in May 2012 on the Xbox 360. This third-person shooter uses stealth and distance, and has a fairly wide open game style where players can finish levels in multiple ways. The Metascore is only 67, and the User Score is only 6.8 on Metacritic, but if you are a fan of this genre, save the $29.99 price and pick it up in February. Sniper Elite V2 will be available February 16th to February 28th.
"ONE BULLET CAN CHANGE HISTORY. BERLIN 1945... V2 Rockets with deadly nerve gas are primed to launch. An army of German and Russian soldiers stand in your way. Make every single bullet count or the world dies with you. X-RAY KILL CAM see organs tear and burst, bones and teeth shatter, as your bullet passes through your enemy ADVANCED SNIPER SIMULATION allow for gravity, wind, distance, breathing and more. SNIPER'S CHOICE leave yourself exposed with the easy shot, or decide a more difficult but stealthier approach. CO-OP MULTIPLAYER battle through 4 war-torn online modes"
Also coming up soon for the Xbox One is some new controller firmware. Currently, powering on the Xbox One controller takes about five seconds for it to boot and connect to the system, but with this new update coming soon, the connect time will be reduced to about two seconds. The controller will also get some stability improvements with this update. Updating the firmware on the controllers means you have to connect them to the Xbox One with a USB cable, and then go to Settings->Devices & Accessories, and then choose Update.
So that is February's Games with Gold Preview. It is nice to see a new game to the store be made available, but it would be even nicer to see some true next gen games be made available through the program. The gaming industry seems to have given us an abundance of old 8-bit looking games, and the Games with Gold and PlayStation Plus programs have seen their fill of these. Once again, the Xbox 360 lineup looks pretty good though.
Source: Major Nelson Blog