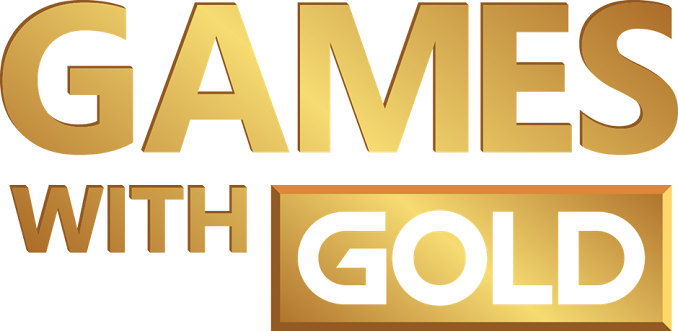 Microsoft teased last month that April would be a special month for Xbox Games With Gold, with the program doubling up on the games made available. Last month was somewhat of a new beginning as well, with some quality games being made available for both the current and last gen consoles. The April games have now been announced, so we can check out what is in store for Xbox Live Gold subscribers.
Xbox One
Pool Nation FX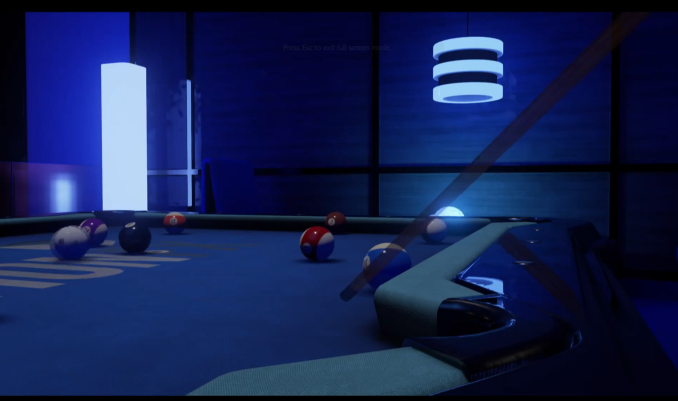 Developer Cherry Pop Games is behind this sequel to the well-received Pool Nation, with the FX version coming to the Xbox One as a day one release on the Games with Gold program. As the game title implies, this is a game based on Pool, but with some unique game styles available, and revamped graphics and physics. As this is a brand new game, there are no reviews available yet. Pool Nation FX will normally sell for $13.99.
Child of Light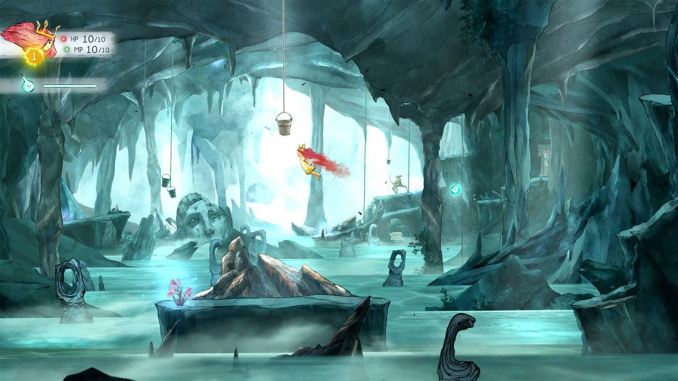 Child of Light is the second game available on the Xbox One, and comes from Ubisoft Montreal. This is a platformer RPG, and players take control of Aurora. This is a fairly short game, but the story is very interesting, and the setting and graphical style is very nicely done. This is one of the few games that I have had a chance to play through and it was very enjoyable. Child of Light was first released in April 2014, and has an 82 Metascore and 7.5 User Score on metacritic. Child of Light normally sells for $14.99.
"Child of Light is an adventure inspired by fairy tales. The story takes us on the coming-of-age journey of Aurora, the daughter of a duke, who is transported to the fantastic world of Lemuria. Identified as a Child of Light and granted the power of flight, Aurora must fight the dark creatures of the Queen of the Night on her quest to save the sun, the moon, and the stars."
Xbox 360
Gears of War: Judgement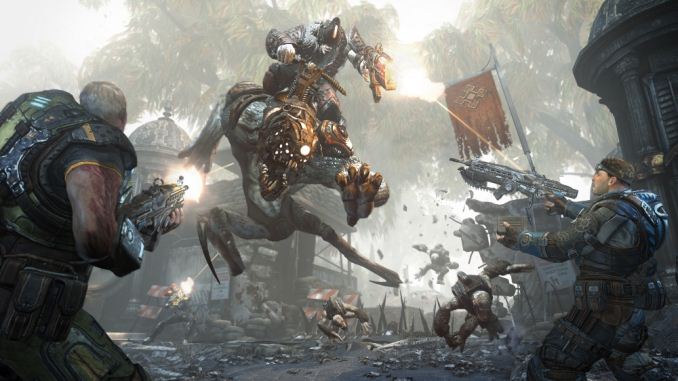 Gears of War is an exclusive franchise to the Xbox, and Judgement is the fourth game released in the series. Epic Games is the developer behind this classic third-person shooter which was released in March 2013. This release was not as critically acclaimed as the previous games in the genre, but it still managed to pull out a 79 Metascore on metacritic. Users were not as enamoured with the game though, and it only scores a 5.3 User Score. For those that have not yet experienced Gears of War, this is a good chance to pick up one game in the series which normally goes for $19.99. Gears of War: Judgement will be available from April 1-15.
"In the immediate aftermath of Emergence Day, the fate of the world rests on the shoulders of young COG lieutenant Damon Baird and his team - Kilo Squad. As the world of Sera is destroyed around them, Kilo must rise up, break the rules and take the fight to a horrifying new enemy in this blockbuster prequel to one of the most celebrated franchises in gaming history."
Terraria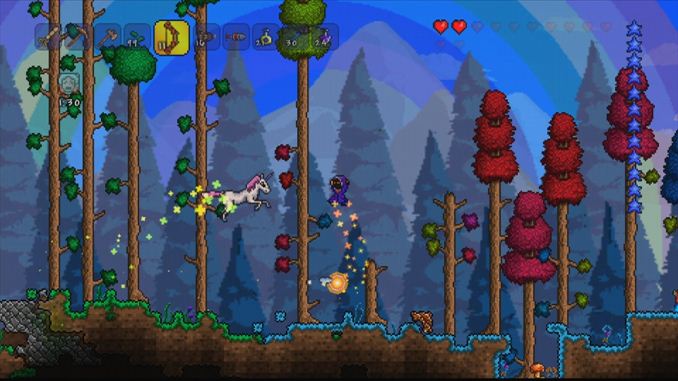 Next up for the 360 is the indie sandbox game, Terraria. This game has been incredibly popular, and is available on pretty much every platform. It is a 2D action-adventure game, with emphasis on world building. Players enter the game with just a pick, an axe, and a sword, and can gather resources to build up their world. The Xbox 360 version of the game scored an 81 Metascore and 7.2 User Score on metacritic. Terraria normally sells for $14.99 and will be available from April 1-15.
"Welcome to the world of Terraria! DIG, FIGHT, EXPLORE, BUILD! Nothing is impossible in the special edition version of this action-packed sandbox adventure! Over a dozen environments and hundreds of items to craft and enemies to defeat! The world is your canvas – make it your own."
Assassin's Creed IV Black Flag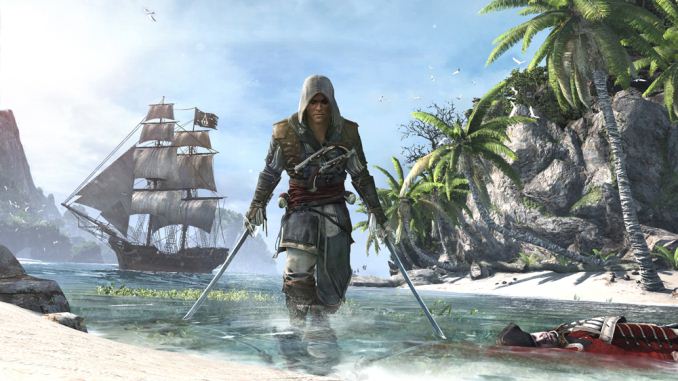 One month, and two games from Ubisoft Montreal. This means it is a good month! Assassin's Creed IV Black Flag is (obviously) the fourth game in the Assassin's Creed universe. For those unfamiliar, you are an assassin, and you get to be an assassin. That's almost enough said right there. The game is an open-world stealth game, which was originally released at the end of October 2013. How do you make an assassin game better? You add Pirates, and this game in the series is set in the Caribbean during the days of piracy. This game in the franchise was well received by critics and users alike, with it receiving an 86 Metascore and 7.8 User Score on metacritic. Assassin's Creed IV Black Flag normally goes for $29.99, and is available April 16-30.
"The year is 1715. Pirates rule the Caribbean and have established their own lawless Republic where corruption, greediness and cruelty are commonplace.
Among these outlaws is a brash young captain named Edward Kenway. His fight for glory has earned him the respect of legends like Blackbeard, but also drawn him into the ancient war between Assassins and Templars, a war that may destroy everything the pirates have built.
Welcome to the Golden Age of Piracy."
Army of Two: The Devil's Cartel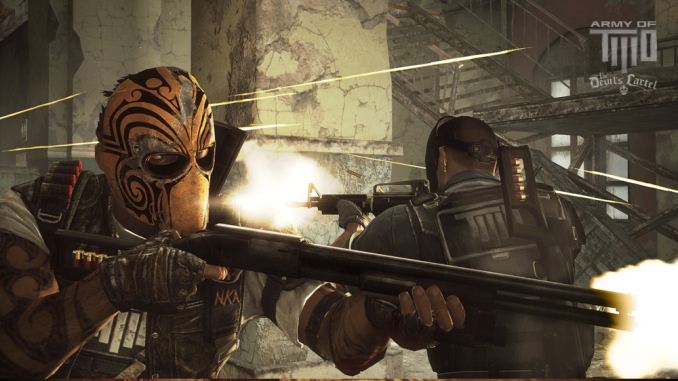 The final game for April is from Visceral Games. Army of Two: The Devils Cartel is a third-person shooter which was originally released in March 2013. It is based on the Frostbite 2 engine, and is the third game in the Army of Two series. It features local or online co-op play. This game in the series was not as well received as others though, with just a 54 Metascore and 6.2 User Score on metacritic. Available April 16-30, Army of Two: The Devi's Cartel normally sells for $19.99.
"The originator of tactical co-op is back! Developed by Visceral Games, the award-winning creators of Dead Space™, Army of TWO™ The Devil's Cartel delivers an immersive and unique 3rd-person co-op action-shooter that's built on the new Frostbite 2 engine for maximum destruction. You and your partner must shoot and destroy anything in your path to take down a violent drug cartel that's taken over Mexico. In gripping partner-based missions, each player must tackle and overcome individual objectives to achieve a common goal. The more effective your teamwork, the greater the reward as the new Overkill mode gives you devastating power for truly epic mass destruction! Experience this explosive action-blockbuster campaign in two-player local split-screen or online co-op!"
April is double the games, and there are some great games in the mix. Both of the Ubisoft games are excellent examples for their genres, and would be worth picking up. Terraria is incredibly popular as well. March was an excellent month for Games with Gold, and April looks like it will have enough great content to say the same. Hopefully Microsoft can keep the quality titles coming to the subscription.
Source: Xbox News