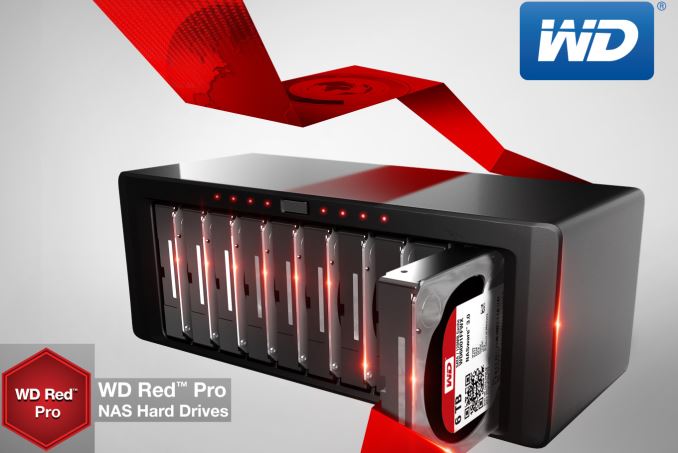 It is that time of the year when Western Digital updates their Red lineup. Launched in 2012, the WD Red drives target network attached storage units with an optimized set of features for SMB / SOHO NAS units (up to 8 bays). It was initially launched in 1, 2 and 3TB capacities. In 2013, we saw a 4TB variant being added to the lineup along with some 2.5" drives. 2014 saw the addition of a Pro lineup (2,3 and 4TB) intended for use in NAS units with up to 16 bays. A 6TB Red version was also introduced. This year, we get 5 and 6TB WD Red Pro units. In addition, WD is also launching 5 and 6TB WD Black drives targeting gamers and creative professionals with a need for large capacity and high performance.
The important features of the WD Red Pro drives being announced today include:
128 MB cache
Transfer rates up to 214 MBps
Vibration tolerance and shock protection using a multi-axis shock sensor and dynamic fly-height technology
There doesn't seem to be any updates to the firmware (NASware 3.0, introduced last year, is retained). The Red Pro drives carry a 5 year warranty. The WD Red Pro 5TB version (WD5001FFWX) has a MSRP of $269, while the 6TB version (WD6001FFWX) is priced at $299. In terms of MSRP, this seems to be lower than the Seagate Enterprise NAS HDD by $50.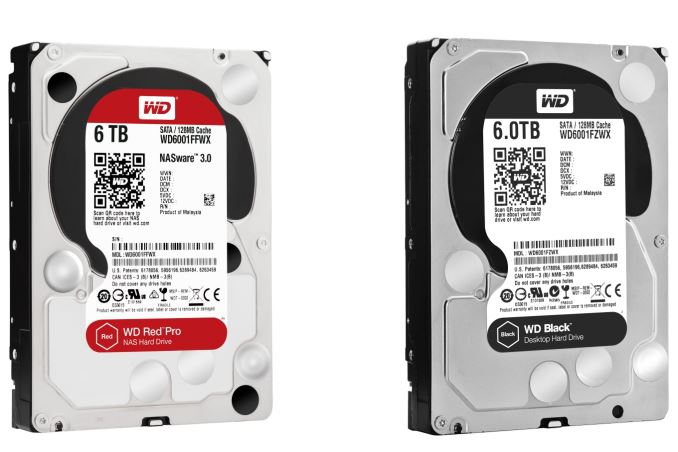 The WD Black is Western Digital's desktop hard drive lineup with a focus on performance. Similar to the WD Red Pro, the Black lineup is also getting 5 and 6TB members priced at $264 and $294 respectively. These drives also have a 128 MB cache and spin at 7200 RPM (just like the WD Red Pro units). While WD didn't provide hard performance numbers, the press release indicates that the 6TB version is 29% faster than the WD Black 4TB in terms of maximum data throughput, while scoring 10% more in PCMark Vantage. It also comes with a 5-year warranty.