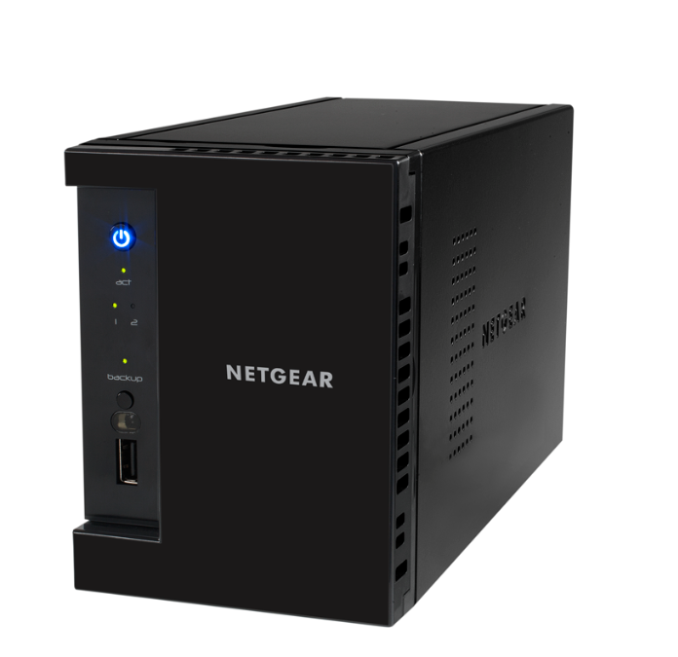 We had covered Netgear's ReadyNAS 200 series launch at the 2015 CES. Based on a dual-core ARM Cortex-A15 SoC designed by Annapurna Labs, the ReadyNAS RN202 (2-bay) and RN204 (4-bay) brought some advantages of the btrfs file system in a cost-effective manner to the SOHO / consumer market. We recently reviewed the Netgear RN202 and the unit performed reasonably well in our evaluation.
Today, Netgear is introducing two new models in the ReadyNAS 210 series, the 2-bay RN212 and 4-bay RN214. Both of these come with quad-core ARM Cortex-A15 SoCs (again, from Annapurna Labs). Other than the increased processing power with an updated SoC, the units are identical to the ones launched earlier this year. This means that the new units also have 2 GB of RAM, three USB 3.0 ports and one eSATA port. We have dual GbE links capable of link aggregation (802.3ad LACP), and Netgear indicated that the RN21x would have better performance with port trunking compared to the RN20x.
Focus is also on the software transcoding capabilities that come as part of the media server feature. The claim is that the quad-core platform allows real-time transcoding of 1080p content to lower bit-rates and resolutions (particularly for delivery over the Internet). The transcoding is still done in software, though. Netgear also has an anti-virus engine that allows inspection at line rates (resulting in minimal performance loss).
Performance claims for the ReadyNAS RN212 and RN214 point to 200 MBps reads and 160 MBps writes - not the best in the market, but in the top half of the scale when it comes to ARM-based units. As expected from any COTS NAS nowadays, the units come with a mobile app (Netgear ReadyCLOUD). The contents of the NAS can be securely accessed even from an external network using the app, thanks to the VPN tunnel that gets configured with minimal user input.
Netgear is launching the RN21x in tandem with the Nighthawk X8 R8500 router. The link aggregation capabilities of the NAS go well with the newly added capability on the router side. Multiple streams to/from the NAS should easily allow saturation of 1GbE clients as well as the 802.11ac Wi-Fi connections. Tech-savvy consumers can easily relate to the benefits of btrfs (bitrot protection and continuous snapshot protection). For the rest, the projection as a complement to the Nighthawk X8 AC5300 router will tend to boost visibility.
The diskless RN212 and RN214 models are available for purchase today, carrying MSRPs of $329 and $499 respectively.