AM4
Regardless of whether you're looking to build a new system or upgrade an older one, AMD has a wide range of processors to cover all use cases. Its AM4 platform has been a highly successful one for AMD, giving us the likes of Ryzen 1000 (Zen), Ryzen 2000 (Zen+), and even Ryzen 3000 (Zen 2) and Ryzen 5000 (Zen 3). It's no secret that AMD is soon to unleash its next generation of Ryzen 7000 (Zen 4) processors in the coming months, but right now, AMD still has a strong hand with its X570 and B550 motherboards to support its Ryzen 5000 series. If you're looking to build an AMD-based desktop system, there's plenty of choice including the original X570 chipset, as well as the...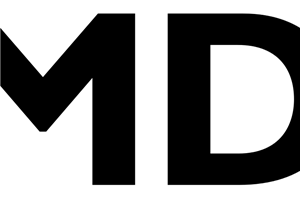 Demonstrating their commitment to keep improving the AM4 platform, AMD has just published a suite of details about their upcoming AGESA 1.0.0.6 firmware. Of particular interest here, the latest...
56
by Patrick MacMillan on 5/26/2017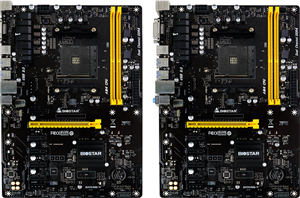 Although largely overshadowed by more efficient ASIC rigs, there are still people using GPUs to accumulate digital currencies and/or create cheap OpenCL based systems. It is with those users...
26
by Patrick MacMillan on 5/10/2017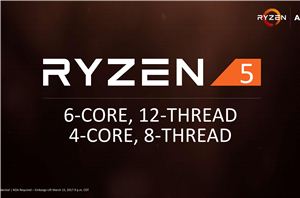 As part of our initial Ryzen 7 review, AMD also teased the presence of two more elements to the Ryzen lineup, specifically Ryzen 5 and Ryzen 3, both aiming...
229
by Ian Cutress on 3/15/2017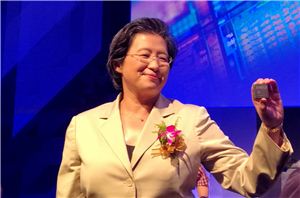 Thanks to some sleuthing from various readers, AMD has accidentally let the cat out of the bag with regards to the official Ryzen launch date. While they haven't specifically...
72
by Ian Cutress on 1/11/2017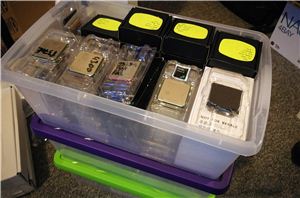 At the CES 2017 show today, AMD is lifting the lid on some of the upcoming AM4 motherboard designs coming to end users for Ryzen/Summit Ridge and Bristol Ridge...
48
by Ian Cutress on 1/4/2017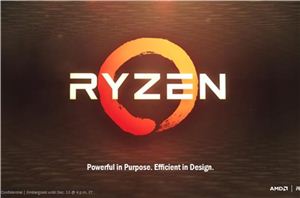 In the eternal battle to drive more details out of AMD ahead of the full launch of its new Zen microarchitecture based CPUs, today AMD is lifting the lid...
170
by Ian Cutress on 12/13/2016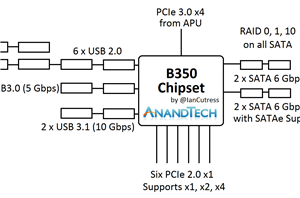 Over the last two weeks, AMD officially launched their 7th Generation Bristol Ridge processors as well as the new AM4 socket and related chipsets. The launch was somewhat muted...
125
by Ian Cutress on 9/23/2016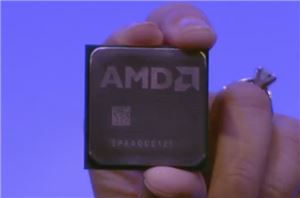 After an already packed Computex 2016 event with Radeon Polaris and Bristol Ridge/Stoney Ridge news, AMD CEO Dr. Lisa Su had one final surprise to close out the company's...
89
by Ryan Smith on 5/31/2016