Cooler Master
Today we are having a look at the new XG Plus Platinum series, the latest power supply family from prolific PC peripherals producer Cooler Master. Designed to offer a quality PSU with an extra dash of flair, the RGB fan (and RGB display) equipped XG Plus Platinum is a PSU that's not quite like anything else on the market. The XG family ranges from 650 to 850 Watts, and today we're evaluating the most powerful unit in the series, the 850W XG850 Plus Platinum.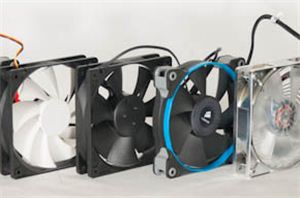 As an enthusiast it can be difficult to just "set it and forget it," to assemble a system and decree "this is as good as it's going to get.&quot...
113
by Dustin Sklavos on 8/23/2012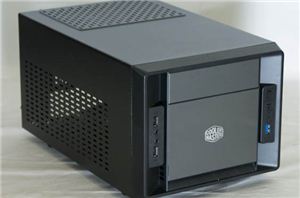 At the risk of sounding foolish, more and more it seems that Mini-ITX is very much becoming the new Micro-ATX. Each subsequent hardware generation crams a little more performance...
65
by Dustin Sklavos on 7/26/2012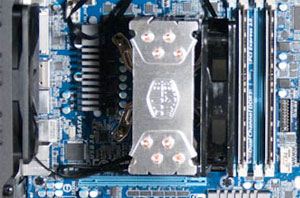 Over the past year we've tested more than twenty different enclosures using our existing testbed and produced a mountain of comparative data. The goal of the undertaking is produce...
29
by Dustin Sklavos on 3/29/2012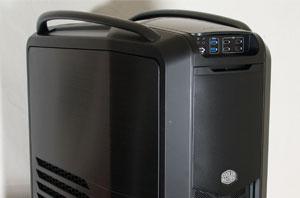 The Cooler Master Cosmos is more or less legendary among top-of-the-line enclosures. It's not hard to see why, either: it's big, it has loads of expansion, and it looks...
53
by Dustin Sklavos on 1/23/2012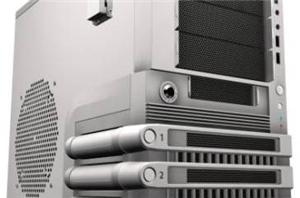 Even though Cooler Master and Thermaltake are two very different companies and very different brands, they compete in similar markets and much like Corsair and my waistline, they're expanding...
5
by Dustin Sklavos on 1/12/2012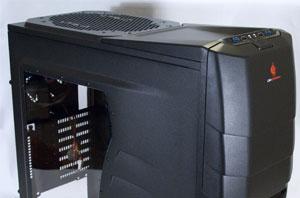 It's a treat to get one of Cooler Master's enclosures in for review: they've been at it for a long time, and they have cases that cover virtually every...
20
by Dustin Sklavos on 7/5/2011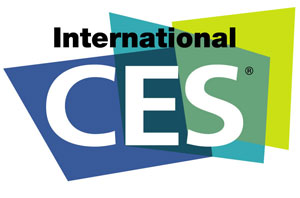 CES 2011 has kicked off in a major way and the talk on a lot of vendors lips is Sandy Bridge: what it means, what it brings to the...
20
by Dustin Sklavos on 1/7/2011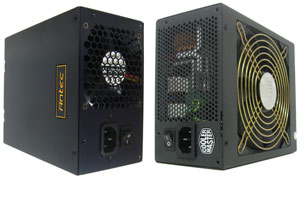 Christmas time is coming and perhaps you want to give your significant other a new PSU. "Hey honey, check out this awesome new power supply I got you so...
45
by Martin Kaffei on 12/9/2010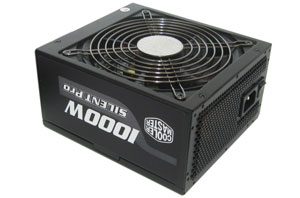 The Silent Pro series is one of the best-known series power supplies from Cooler Master, previously covering range from 500 to 700 watts. The range has now extended to...
22
by Martin Kaffei on 9/5/2010