CoWoS
Currently the majority of high-end processors are monolithic, but design methodologies are slowly but surely shifting to multi-chiplet modules as leading-edge fabrication technologies get more expensive to use. In the coming years multi-chiplet system-in-packages (SiPs) are expected to become much more widespread, and advanced 2.5D and 3D chip packaging technologies will gain importance. To accelerate and simplify development of 3D designs, TSMC this week established its 3DFabric Alliance. While multi-chiplet SiPs promise to simplify development and verification of highly complex designs, they require brand-new development methodologies as 3D packages bring a number of new challenges. This includes new design flows required for 3D integration, new methods of power delivery, new packaging technologies, and new testing techniques. To make the best use of the benefits of...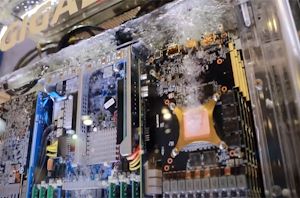 One trend in the high performance computing (HPC) space that is becoming increasingly clear is that power consumption per chip and per rack unit is not going to stop...
40
by Anton Shilov on 6/27/2022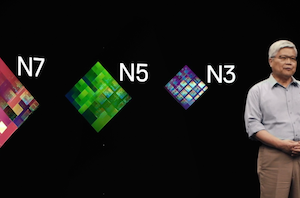 This week TSMC has disclosed its full quarterly financial results for Q1 2021. In those results the company often explains where the revenue demand is for its technologies, and...
40
by Dr. Ian Cutress on 4/15/2021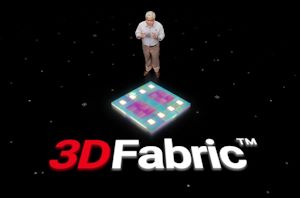 Interposers. EMIB. Foveros. Die-to-die stacking. ODI. AIB.TSVs. All these words and acronyms have one overriding feature – they are all involved in how two bits of silicon physically connect...
9
by Dr. Ian Cutress on 9/2/2020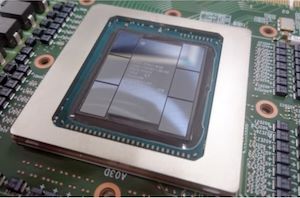 High-performance computing chip designs have been pushing the ultra-high-end packaging technologies to their limits in the recent years. A solution to the need for extreme bandwidth requirements in the...
35
by Andrei Frumusanu on 8/25/2020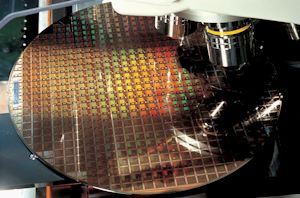 Whilst process node technologies and Moore's Law are slowing down, manufacturers and chip designers are looking to new creative solutions to further enable device and performance scaling. Advanced packaging...
19
by Andrei Frumusanu on 8/25/2020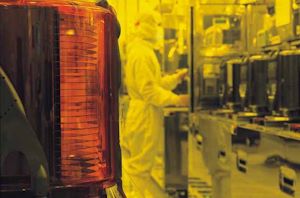 I've maintained for a couple of years now that the future battleground when it comes to next-generation silicon is going to be in the interconnect – implicitly this relies...
15
by Dr. Ian Cutress on 8/25/2020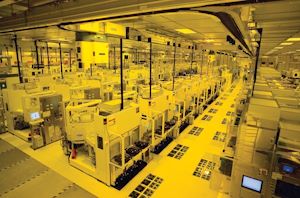 With transistor shrinks slowing and demand for HPC gear growing, as of late there has been an increased interest in chip solutions larger than the reticle size of a...
18
by Anton Shilov on 3/4/2020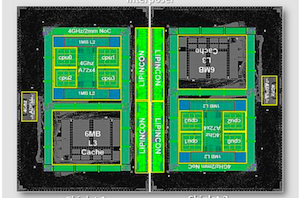 Arm and TSMC this week unveiled their jointly developed proof-of-concept chip that combines two quad-core Cortex-72-based 7 nm chiplets on TSMC's Chip-on-Wafer-on-Substrate (CoWoS) interposer. The two chips are connected...
26
by Anton Shilov on 9/27/2019