LenovoEMC
The consumer Network Attached Storage (NAS) market has seen tremendous growth over the past few years. As the amount of digital media generated by the average household increases, the standard 2-bay NAS is no longer sufficient. Today, we are going to take a look at two different 4-bay solutions, the Western Digital My Cloud EX4 and the LenovoEMC ix4-300d. Both of them use ARM-based Marvell SoC platforms and target the home consumer / SOHO markets. Read on to find out how these products stack up against each other.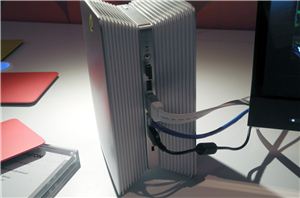 Intel's Evansport storage platform and their Berryville STB platform are, for all practical purposes, the same. Given this, it is only logical to expect an Evansport NAS to double...
6
by Ganesh T S on 1/8/2014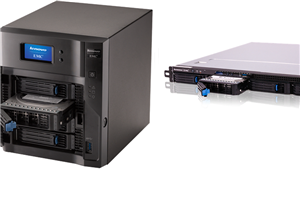 LenovoEMC's network storage family consists of three lineups: ARM-based EZ single-bay network attached hard disk for home users ARM-based ix series for value-focused consumers x86-based px series for performance-focused consumers (These come...
1
by Ganesh T S on 1/5/2014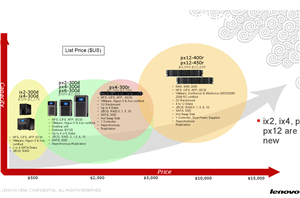 LenovoEMC is on a roll lately with third-party partnerships. These have been done to enable extra capabilities and provide customers with features that other NAS vendors provide with in-house...
7
by Ganesh T S on 9/19/2013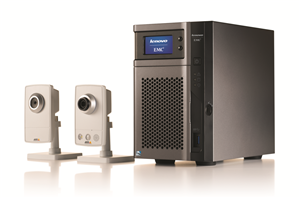 Over the last few years, we have been working on improving our coverage of network attached storage (NAS) devices. The focus has been on performance, usability and reliability in...
18
by Ganesh T S on 7/26/2013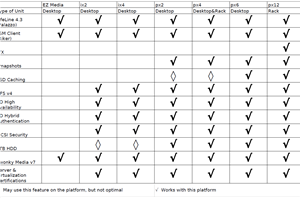 Iomega / LenovoEMC launched an updated version of the LifeLine OS for their NAS devices last week. The new release (v 4.0) will be compatible with the existing StorCenter...
2
by Ganesh T S on 4/8/2013