Micro LED
Samsung has expanded its The Wall lineup of Micro LED-based displays with two models featuring 437 and 583-inch diagonals. The monitors are intended for commercial use, though nothing can stop someone with deep pockets from buying such a 'television' for home use. The new 437 and 583-inch Wall displays from Samsung feature an 8K resolution and are based on new Micro LED modules. Previously, Samsung's The Wall lineup included 75-inch, 146-inch, 219-inch, and 292-inch models. Here's the previous generation 146-inch model Samsung does not disclose exact specifications of its new Wall displays as well as Micro LED-based modules (called cabinets) uses to build them. Previously, Samsung's Micro LED cabinets featured 250 - 2000 nits brightness (regular/peak), around 10,000:1 contrast ratio, a 16-bit color depth, up to a...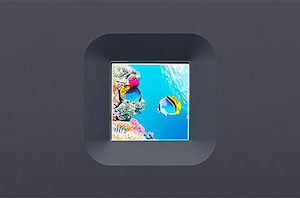 Japan Display Inc. (JDI) announced this week that it has completed development of its first Micro LED module. The prototype of the Micro LED module, which is a potential...
29
by Anton Shilov on 12/2/2019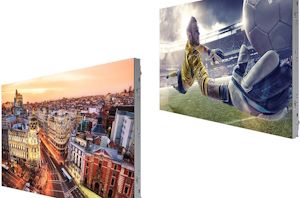 Samsung has started global sales of its Micro LED-based 'The Wall' display systems. The Wall televisions will be available in multiple configurations, but customized according to individual orders. The...
33
by Anton Shilov on 10/3/2019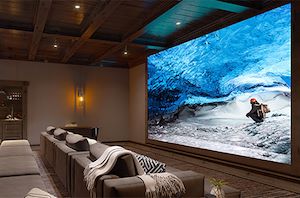 Sony this month started to offer its Micro LED-based displays to well-funded consumers. Officially branded as Crystal LED direct view display systems (aka CLEDIS), these ultra high-end products were...
47
by Anton Shilov on 9/19/2019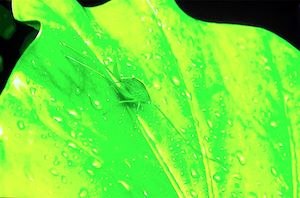 Direct view Micro LED displays are a relatively new display technology that so far has been publicly demonstrated only by Samsung and Sony, the two of which tend to...
74
by Anton Shilov on 9/13/2019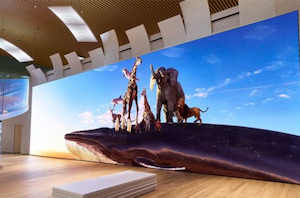 Sony has shown at the National Association of Broadcasters (NAB) trade show that it had developed a screen featuring a 16K resolution that uses its Crystal LED technology. The...
19
by Anton Shilov on 4/11/2019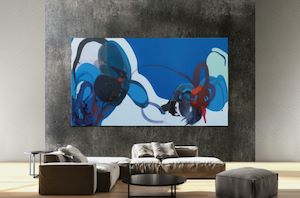 Samsung showcased its new ultra-large television with a 219-inch diagonal at CES 2019. Dubbed "The Wall", the TV uses the company's Micro LED technology that offers very high brightness...
25
by Anton Shilov on 1/11/2019