PS5007-E7
This year at CES, one of the interesting things at the Kingston suite was a demonstration of its new enterprise-grade DCU1000 SSDs. The current U.2 drives use four consumer-grade KC1000 M.2 SSDs behind a PCIe switch to offer up to 3.2 TB of useful capacity as well as a massive aggregated random read/write performance. The capacity of the overall drive at this point is limited to the M.2 drives being used. The Kingston DCU1000 is a U.2 backplane internally, with four M.2 slots, integrated power loss protection, and the Avago ExpressLane PEX 8725 24-lane 10-port PCIe switch. The switch enables four M.2 drives to be used over a single U.2/SFF-8639 interface (PCIe 3.0 x4) and supports hot plugging. Kingston uses four KC1000 SSDs with custom...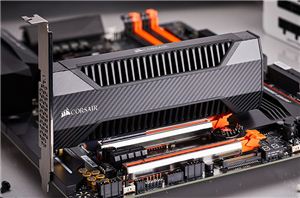 Corsair has started selling its highest-capacity PCIe SSD to date, the Neutron NX500, featuring 1.6 TB of NAND. The drive is based on the Phison E7 controller as well...
12
by Anton Shilov on 12/19/2017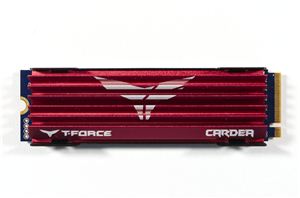 The Team T-Force Cardea takes a standard Phison E7 M.2 NVMe SSD and mounts a serious heatsink to ensure thermal throttling is not a problem. We compare the 240GB...
23
by Billy Tallis on 9/28/2017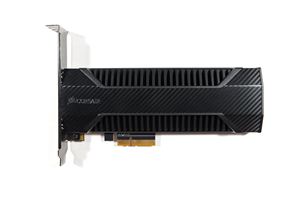 Today we're taking a look at Corsair's Neutron NX500 SSD . This is the company's second PCIe SSD, again based on the Phison E7 controller, but this time distinguishing...
45
by Billy Tallis on 8/16/2017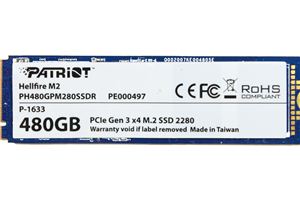 The Patriot Hellfire M.2 PCIe SSD is Patriot's first NVMe SSD, and one of several similar products based on Phison's E7 NVMe controller paired with Toshiba 15nm MLC. The...
43
by Billy Tallis on 2/10/2017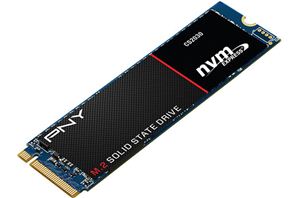 PNY has introduced its new CS2030 lineup of higher-end SSDs designed for desktops and laptops with M.2-2280 slots. The new drives are based on Phison's PS5007-E7 controller for PCIe...
2
by Anton Shilov on 12/30/2016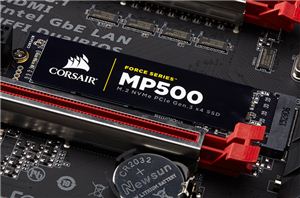 Corsair on Tuesday introduced its flagship Force MP500 lineup of SSDs targeting high-performance gaming PCs. The new drives come in an M.2-2280 form-factor with a PCIe 3.0 x4 interface...
18
by Anton Shilov on 12/16/2016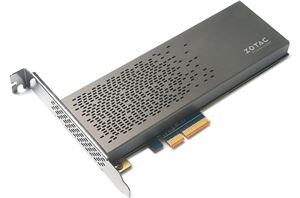 ZOTAC has formally announced its PCIe SONIX SSD, which was first demonstrated at CES earlier this year. Confirming the final specifications and design, the company said that the new...
21
by Anton Shilov on 3/2/2016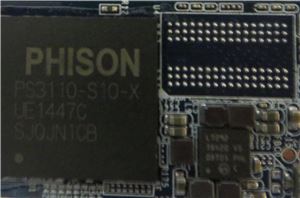 Phison may not be a household name, but they're a major player in the SSD market. Where Marvell's SSD controllers are typically sold to drive vendors who then pair...
7
by Billy Tallis on 1/21/2016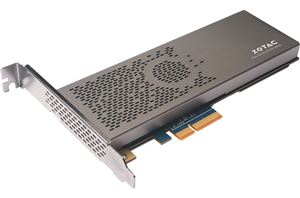 ZOTAC is primarily known for its NVIDIA GeForce-based video cards, but in the recent years, the company started to sell motherboards, small form-factor personal computers and various accessories. Last...
8
by Anton Shilov on 1/6/2016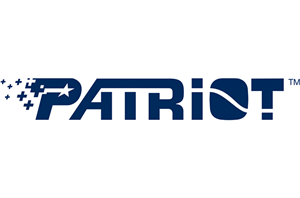 Patriot Memory has been selling solid-state drives for about eight years now. To date, virtually all of Patriot's SSDs have used the Serial ATA interface, which became a performance-limiting...
7
by Anton Shilov on 1/5/2016