Shuttle
Small form-factor (SFF) machines have predominantly used 5W - 45W TDP processors. The introduction of the mini-STX form-factor standardized a compact form factor for systems with processors having a TDP up to 65W. However, the mini-STX form-factor along with the associated cooling system is still too bulky for certain use-cases. Shuttle's XPC slim line aims to serve the market segment requiring standard desktop processors in a compact form factor. These computers are a fit for a variety of business and commercial use-cases. Today's review takes a look at the Shuttle XPC slim DH370, a barebones PC platform that can accommodate the Intel 8th Gen. desktop processors.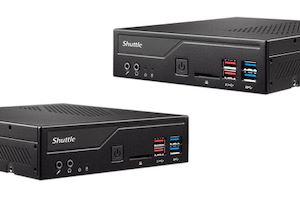 Shuttle has introduced its new ultra-compact personal computer, the XPC Slim DH370. The new desktop PC barebones is aimed primarily at multi-display special-purpose applications and can drive up to...
15
by Anton Shilov on 11/27/2018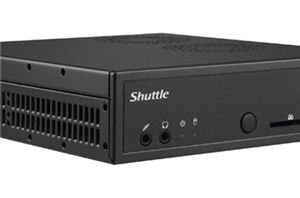 Shuttle has formally introduced its new entry-level ultra-compact form-factor PC, the XPC Slim DH310, a barebones PC for Intel's Coffee Lake processors with up to six cores. The systems...
11
by Anton Shilov on 8/8/2018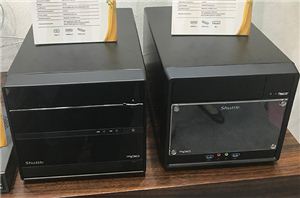 Shuttle is largely considered to be the father of the modern barebones mini PC market, as the company was the first to mass produce such products in the early...
12
by Anton Shilov on 6/21/2018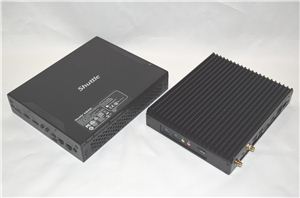 Passively cooled computing systems are popular amongst consumers worried about the reliability of moving parts, noise from fans, and other associated maintenance requirements (particularly, for industrial use-cases). Traditionally, fanless...
13
by Ganesh T S on 1/5/2018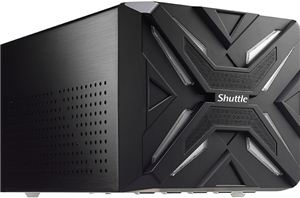 Shuttle has introduced its new high-end PC barebones designed for gamers and enthusiast who are not afraid of overclocking. The new XPC SZ270R9 features the R9 chassis that can...
12
by Anton Shilov on 12/12/2017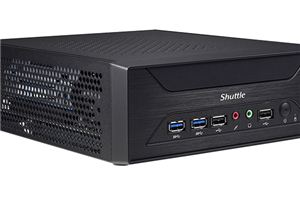 Shuttle has announced a new small form-factor barebones PC aimed at entry-level gamers as well as those who need a SFF multi-monitor setup, such as graphics professionals, traders, digital...
22
by Anton Shilov on 8/22/2017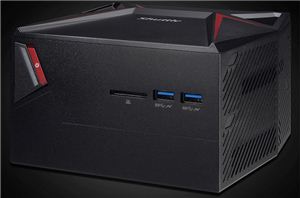 Shuttle has started to sell its new Gaming Nano family of small form-factor PCs. The miniature Shuttle X1 systems are barely larger than Intel's NUCs, but they integrate Intel's...
16
by Anton Shilov on 8/14/2017